Your automated marketing plan with SEO, geo-fencing, paid ads, and customer retention drives thousands of high-intent web traffic to fill out forms and provide information. But why aren't they turning into sales? This is web traffic that has performed transactional searches and has landed on your site and performed a lead-generating activity, and you don't see the bottom line increase. Michael Scott once said, "Machines will never replace people. In the end, life and business are about human connections." Could it be you're missing human interaction? Opt-ins alone do not pay the bills, and relying upon technology alone cannot convert opt-ins to sales.
Before We Get Too Far Down that Funnel
Let's first step back and state the obvious: traffic to your site is important, but sales are the Holy Grail. None of this has to be by chance, and there are three things you could do:
Evaluate your lead capture system and marketing plan, requiring a site audit with UI and UX changes plus an acquisition strategy. That's for another article, though.
You could also calculate the number of sales generated by high-intent leads as a percentage of total traffic. Then you would determine how much of a percentage visitor increase you want and increase the overall site traffic to cover the needed percent of converted leads. With increased pay-per-click, social media ads, and more, this strategy can cost you more money than you have. And it isn't very easy.
Or, you can make the high intent traffic leads convert at a higher percentage. It's the least disruptive and can lead to longer-term consumer satisfaction. And those satisfaction scores are important.
Meeting Needsd
You may have heard the words, "People don't care how much you know until they know how much you care." It may seem like a cute colloquialism to but consider how you engage in your own circle of influence. You'll open up and listen to a long conversation from your close friend, but if a stranger comes up to you and starts offering answers about something, you'll say, "Did I ask you?"
Why would you do that? Because the stranger hasn't met the basic need of sensing your contribution or value as a person. They don't even know you.
Abraham Maslow, in his Hierarchy of Needs, refers to this as self-esteem. Most humans need to feel respected, desired, and of value to others, which at the core means we want to be valued, respected, loved, and appreciated.
So what does that look like in turning high impact web traffic into sales?
Related: Effectively Manage Your Internet Leads with These Proven Strategies
Respect the customer
Since they've asked you to contact them, follow their instructions, and do it quickly. A quick response to a request shows a person how much you value them. They've taken the time to reach out, now show them what that means to you. Show them respect. If you don't get back to a customer request in 12 to 24 hours, you tell them they don't matter to the dealership, and they'll go somewhere else. If you contact them quickly, you're well down the road to a sale.
Make it personal
If you've ever gone into a Nordstroms, you know what it's like to have personal service. You are valued even if you have jean shorts, a tank top, and flippy floppies and treated with the personal attention given a millionaire.
It should be the same when a future buyer contacts you. When your lead fills out a form for information, pricing, inventory, etc… you have the valuable information on why they're there. You may also have their name and zip code or other data that gives you the ability to research and compare them to your current database. At the minimum, you have their request. With that, you have a common bond with them and further discover their exact needs. Treat them like family and value them because they are the most important person at that moment. In the article, "The 10 Most Customer Obsessed Companies of 2019," Forbes says, "USAA has loyal customers because it treats them like people, no just numbers. Employees are encouraged to take time to get to know customers to provide the best advice and product recommendations." Little things matter.
Know your product
How many times have you walked into a location to ask about a product and found you know more than the person who should be the expert. It's frustrating, and you feel like you've wasted your time. Your customer can feel the same way, so be armed with everything there is to know about the product they're inquiring about. In most cases, an information request is the first communication they have with your dealership. If you haven't taken the time to know what they want and know more than they do, fortunately or unfortunately, it will set the tone for the rest of the relationship. Be the expert.
Use the phone
In today's dealership CRM systems, we've lost the touch of humanity. Every dealership CRM system has quick response emails that, sadly, are delivered with the literal words, "Dear (customer name here)." (customer name here) isn't going to meet their needs of respect or value. At this initial contact, a phone call or text message will be appreciated. It's fine to use emails to follow-up on the call. But in that initial contact, use a phone with text or voice. It's personal.
Remember that it's not about you. Motivational speaker Zig Ziglar often said, "You can have everything in life you want if you will just help other people get what they want." People don't buy the car, the service, the offer, or the location at the end of the day. They buy the experience of being treated better as a human and by a human. They want to be valued as people with human interaction before they are ever valued for their money. As a dealer with a brick and mortar store, that's something you can offer that will be hard to experience on-line.
Michael Scott was right; in the end, life and business are about human connections.
Related: Sean Gardner on Converting Both Digital Leads and Unsold Customers
---
Did you enjoy this article from Steve Mitchell? Read other articles from him here.
Be sure to follow us on Facebook and Twitter to stay up to date or catch-up on all of our podcasts on demand.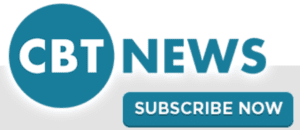 While you're here, don't forget to subscribe to our email newsletter for all the latest auto industry news from CBT News.