On Friday, Tesla issued their Q3 report on production and sales for 2020. Overall, the EV automaker announced in a news release that they produced 145,036 vehicles across their four current model platforms and delivered 139,300 of those vehicles to customers.
Those figures represent an astounding increase in quarterly sales and deliveries over second-quarter sales by a margin of 53 percent. In Q2 2020, Tesla reported that it delivered 90,650 units across all markets, and early trading saw Tesla shares spike before returning to more average numbers.
Sales top those projected by auto industry analysts who expected roughly 137,000 Tesla vehicles to sell in the third quarter. It also positions the leading electric car manufacturer to achieve its fifth profitable quarter consecutively – a feat of its own considering the impact eight weeks of coronavirus shutdowns had on the industry.
Tesla Needs Another Record Quarter to Hit Target
Although the reported results are quite impressive and will likely surprise many industry professionals, Tesla has a large hurdle ahead to achieve their 2020 sales target – a lofty goal set in 2016 by Elon Musk. As of Sept 30, Tesla has delivered 318,350 cars, leaving the carmaker 181,650 units short of the end-of-year goal.
Should Tesla hit the half-million-unit mark, it will add up to an annual increase of 36% over their 2019 sales figures, reported at 367,500. That improves upon an already stellar year-over-year increase from 2018 to 2019 where Tesla delivered 50% more units.
The target is lofty, but if Elon Musk's car brand has proven anything, it's that they cannot be counted out ever.
Resiliency Being Proven
Surging sales for Tesla are demonstrating an increasing appetite for EVs in the United States and in Tesla's largest market, China. Their record sales are in stark contrast to other carmakers like General Motors and Volkswagen who have seen a stark year-over-year decrease in sales due to the impact of the coronavirus. In Q2, GM reported a 34 percent decrease in total sales compared to 2019, and Volkswagen reported a 34.7% decrease year-over-year in vehicle sales through the second quarter, amounting to a 30 percent first-half decrease.
As perhaps the most prevalent carmaker in the news, Tesla and their CEO Elon Musk have been under a spotlight, particularly for events and announcements that haven't lived up to their hype. Beginning with the unveiling of the Cybertruck and its infamous smashed windows, the larger-than-life company has been faced with little hurdles to overcome.
Battery day was expected to showcase a new million-mile battery pack, but rather, the event fell flat for investors and enthusiasts who heard that Tesla planned to mine their own lithium for production. And a more economical EV has been promised for a few years now with a price point under $25,000, but that model has yet to come to fruition.
Despite the challenges and setbacks, Tesla has blazed their own path and is well positioned to achieve record Q4 results. Whether their sales volume in the fourth quarter helps them hit a half-million units through a challenging 2020 will be the story to watch.
---
Did you enjoy this article from Jason Unrau? Read other articles from him here.
Be sure to follow us on Facebook and Twitter to stay up to date or catch-up on all of our podcasts on demand.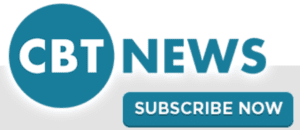 While you're here, don't forget to subscribe to our email newsletter for all the latest auto industry news from CBT News.