Today's Featured Interview:
How to start planning your digital marketing strategy for 2021 – Brian Pasch
Despite the pandemic, experts we've talked to say the retail auto industry is booming. On today's show we're talking to Brian Pasch, Founder and CEO of PCG Companies and the host of CBT's monthly series, Auto Marketing Now, about the latest in the world of digital marketing and about his upcoming Automotive Analytics & Attribution Summit. Watch the full segment here.
Top Headlines:
Auto retailers continue showing resiliency as third-quarter results roll out. Sonic Automotive reported an all-time record in the third-quarter earnings on Wednesday. The auto retailer reported an earnings per diluted share from continuing operations of $1.35 for Q3, an increase of 105% compared to $0.66 in the third-quarter of 2019. Sonic's EchoPark revenues also hit a record high, reporting quarterly revenues of $2.5 billion and gross profits of $376.6 million. Another Fortune 500 auto retailer, Group 1 Automotive, reported record earnings for the quarter as well. Group 1 reported a Q3 net income of $126.4 million and a total revenue of $3.0 billion.
With uncertainty surrounding rising COVID-19 cases and the upcoming election, the S&P 500 had its biggest drop since June on Wednesday. The index fell 3.5% while energy shares and oil prices dropped as well. The drop comes shortly after American lawmakers failed to agree on an economic aid package. It's likely the index will continue to underperform as the presidential candidates make their final pitches before the November 3rd election, and citizens anxiously await a vaccine for the Coronavirus.
Tesla is launching plans to open 52 new service centers next year. Electrek reported on Thursday that the EV maker planned to expand its network of service centers and superchargers in 2021. The expansion coincides with the rapid growth of Tesla, as the company looks to expand outside of its core market. CEO Elon Musk has said multiple times that Tesla needs to expand its service center locations, as the company currently operates only 466 locations across the world.
As the home delivery market continues to grow amid the pandemic, Ford is preparing to launch an all-electric transit van. During the company's third-quarter earnings call, Ford CEO Jim Farley announced that the zero-emissions e-transit would be unveiled on November 12. Farley called the e-transit a milestone in the company's $11.5 billion commitment to investing in EVs.
News Stories & Opinion:
Trump vs. Biden on the future of the American automotive industry
The current 2020 presidential candidates diverge on many issues, and the US auto industry is no exception. For undecided voters, it can be challenging to sort out who takes which position. Here are some points to consider as we head into the final days of the election. While both Trump and Biden desire to increase car manufacturing jobs, they disagree on how to create them. Biden appears to see green reform and technological advancement as the route to take; Trump favors reshoring and trade deals. Read More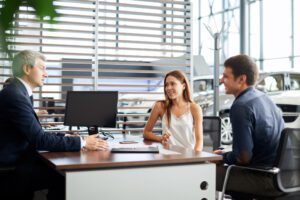 Five factors that drive innovation in auto retail
Dealership gross profits have declined from 3.3% to 2.4% between 2015 and 2018. Over that same time frame, an average dealership's operating profits saw an even more drastic decline – from 8.9% to just 1.7%. The decline in profitability coincides with a growing dissatisfaction among consumers regarding the traditional vehicle purchasing method. Read More
---
Did you enjoy today's automotive newscast? Please share your thoughts, comments, or questions regarding this topic with host Jim Fitzpatrick at jfitzpatrick@cbtnews.com.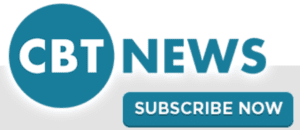 Be sure to follow us on Facebook and Twitter to stay up to date or catch-up on all of our podcasts on demand.
While you're here, don't forget to subscribe to our email newsletter for all the latest auto industry news from CBT News.