How do you lead in a crisis? How do you ensure your team continues to function and thrive during times of uncertainty? Dealership managers—and leaders in various other industries—are having to come face-to-face with this question. A shaky economic picture, the COVID-19 pandemic, and overall uncertainty can shake any leader. Nevertheless, your ability to keep your team inspired and motivated can be the catalyst for getting you through even the toughest of times. 
The word: "inspirational" can, at times, come off ambiguous and even unfit for the "professional" workplace. However, there are benefits to incorporating an "inspirational approach" to your leadership style, especially in these times. 

Here are a few tips for implementing inspirational leadership at your dealership. 
Realize What Inspiration Can Deliver
Joseph Folkman, a behavioral statistician, and his team worked with leaders to improve their ability to be inspiring. When they brought up the concept of inspiration to these professionals, many responded that they didn't want to "be cheerleaders," or that inspirational leadership "wasn't their style." Nevertheless, the research team found that leaders who are seen as uninspiring have a 93% chance to be in the bottom 10% in company productivity. Inspiration can be the spark for innovation, creativity, and even an uptick in the bottom line. It can spark a drive and greater commitment to success from your dealership teams.   
Discover What Inspires Your Teams
Inspiration isn't about making rousing speeches or being an inefficient "cheerleader," being inspirational is all about determining what motivates yourself and your teams. During these times, what motivates many of your team members may have changed. For example, having the ability to work from home, job security, and receiving empathy about new family responsibilities may be what many of your employees now care about. Understanding that and implementing this attitude into your communications with employees can make them feel that they are being heard and validated. This approach can definitely motivate your teams to do their best work.   
Promote Accountability and Seek Results
Again, being inspirational isn't just about stirring your employee's emotions. It also means offering guidance and helping them carve out paths to job success. The Harvard Business Review described this idea this way: "inspiring leaders are those who use their unique combination of strengths to motivate individuals and teams to take on bold missions – and hold them accountable for results." Inspiration is empowering your team members to do their best work and giving them the freedom to be creative in reaching the goals you both have agreed upon. In a time that is so uncertain, promoting accountability and establishing expectations is a great way to keep yourself and your team grounded.  
Realize That Leadership is Nimble
Leadership is dynamic. Your goals and purposes as a leader may change. For example, before COVID-19, you may have been focused on expanding your team and training your staff to move into other roles. However, today the objective may be to implement strategies to keep the ship afloat: assuring customers about your dealership's safety precautions or stepping up your digital marketing efforts to encourage sales. Whether the need is for greater stability, a move toward more robust marketing, or more streamlined logistics, you want to be flexible enough to switch gears and guide your teams through these changes.   
Realize That You Are an Example
"Be the change you want to see," is a statement that is thrown around a lot—so much so that it can feel a bit cliche'. However, this is a powerful idea that can be used to your advantage. Inspirational leaders are adept at modeling the behaviors and policies they want their teams to follow. If you have implemented a new start time for your staff, be sure also to honor that. The same goes for meeting goals and being accountable. When you model the changes you want to see in your teams, it becomes easier to sell why it's beneficial for them and the dealership. Effective, inspirational leaders have sway, and this is one of the reasons why.  
Make Inspirational Leadership Work for You
This concept isn't one size fits all. The type of inspiration that your team may need could differ from another dealership, and that's the way it should be. The situations your team is struggling with are unique, which means they deserve a leadership style that is customized to their problems. Inspiration is about being effective, holding yourself and others accountable, and guiding your teams through the highs and lows. You will get the best results if you make inspirational leadership work for you and your specific situation. 
---
Did you enjoy this article from Chanell Turner? Read other articles from her here.
Be sure to follow us on Facebook and Twitter to stay up to date or catch-up on all of our podcasts on demand.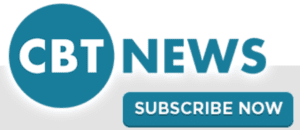 While you're here, don't forget to subscribe to our email newsletter for all the latest auto industry news from CBT News.