Today's Featured Interview:
4 innovative ways Policaro Group is combating COVID-19 constraints
Many dealers feared the worst when government-mandated shutdowns went into effect back in April due to COVID-19. However, dealers have had a tremendous amount of success in digital retailing. Today, we speak with Francesco Policaro and Hans Bigler of the Policaro group, to better understand the keys to success for dealers operating during this pandemic. Francesco Policaro is the CEO and dealer principal of the Policaro group, and Bigler serves as its vice president. Watch the full segment here.
Top Headlines:
As third-quarter financial results continue to roll out, Asbury Automotive posted record highs. The auto retailer posted a net income of $96.2 million for the third quarter and an adjusted net income of $79.2 million. This compares to a net income of $45 million in the third quarter of 2019. Adjusted earnings per share for Asbury was a record $4.08 per diluted share, which was up 75% over the prior year. The company also posted a record operating margin of 6.6%.
While many businesses in the automotive industry turned out surprisingly positive results for the third quarter, Hyundai Motor Company wasn't so fortunate. The South Korean automaker posted an operating loss of $277.4 million despite a 2.3% increase in revenue during the quarter. While sales have been mostly positive for Hyundai, the company's loss has mostly been driven by an ongoing engine issue, which has forced Hyundai to take out major funds to resolve the problem. Many Hyundai engines have been subject to recalls in the U.S. The operating loss came as a shock to many analysts who predicted nearly $1 billion in operating profits.
As the three major Detroit automakers push to get production back up to full speed, keeping masks up is the key to keeping the assembly lines rolling. Nearly four months after the work stoppage, Ford, GM, and FCA are operating their facilities close to full speed as auto sales have made a faster-than-expected recovery. Since resuming operations, none of the Detroit three have reported major COVID-19 outbreaks. Many companies and union executives have claimed that masks have helped keep the plants operational. While the mask mandate was a hard sell at first, auto workers have changed their outlook to see masks as another form of protective gear such as safety glasses and gloves.
Digital retailing has reached new heights in 2020 as many dealers have been forced to make the transition sooner than anticipated. Many people believe that digital retailing will eventually overtake in-store car buying even after the pandemic ends. However, Langley Steinert, CEO of CarGurus, has a different perspective. During a recent remote CarGurus conference, Steinert told dealers that he doesn't expect the online process to completely take over the automotive world. According to CarGurus, consumer interest in online car buying jumped from 19% in April, to 39% in June. Moving forward, Steinert expects 20% of auto consumers will want to buy their vehicles online, while the rest will look to buy vehicles at a local dealership.
News Stories & Opinion: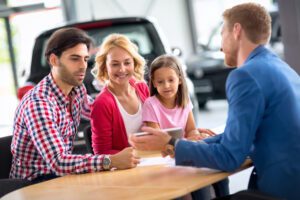 An F&I early touch is the most profitable transaction
The F&I department is under constant pressure to increase profitability while enhancing the buying experience for the customer. The dealer wants increases in PVR and F&I product counts to fuel their reinsurance or DOWC positions. The sales department wants the F&I department to move faster so the customer does not have to wait. The back office wants the deals turned in flawless and on time. The banks and credit unions want more deals. The F&I product provider wants more product sales. The customer demands that the F&I department moves as fast as possible. Read More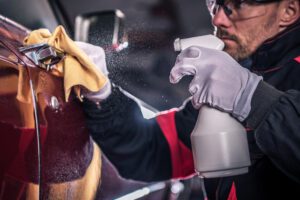 Maximizing Used Car Gross Profits In A Market Where Every $1 Counts
The used car market is more complex than it has ever been. With new vehicle inventory levels steadily declining and consumers growing more wary of high auto payments and public transportation due to the pandemic, the demand for used cars has accelerated which has naturally led to increased prices and higher trade-in values. Read More
---
Did you enjoy today's automotive newscast? Please share your thoughts, comments, or questions regarding this topic with host Jim Fitzpatrick at jfitzpatrick@cbtnews.com.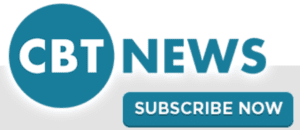 Be sure to follow us on Facebook and Twitter to stay up to date or catch-up on all of our podcasts on demand.
While you're here, don't forget to subscribe to our email newsletter for all the latest auto industry news from CBT News.