At the start of the pandemic, traffic volumes were noticeably lower nationwide with states like Florida reporting a 47.5% decrease in volume in March 2020 compared with March 2019. A recent survey shows that many of the drivers have returned to their normal routines just weeks before the holiday season kicks off.
The most recent Hankook Tire Gauge Index surveyed more than 1,000 Americans in late September to find out how they plan to travel during the holiday season and their current driving habits compared to early in the pandemic. The survey revealed that 60% of Americans are back to driving daily, a clear contrast to the early pandemic when just 20 percent of motorists were on the road daily.

Although the holidays have not yet arrived, road trips have become a major component of road travel for those surveyed. 72% of respondents say that "they have taken a road trip since the onset of the pandemic, either out of necessity or for leisure." This information may seem to coincide with an American 'pandemic fatigue' even as the number of infections is growing daily, but air travel restrictions are preventing travelers from getting their fix of wanderlust.
Perception of Safety
Another key takeaway from the Hankook Tire Gauge Index is regarding perceived safety while traveling. The survey revealed that "road trips are also rising in popularity compared to air travel, as Americans are currently two times more comfortable traveling long distances by car (46%) than by plane (24 %)." It's the same criteria that has driven thousands of first-time car purchases for those who otherwise use air travel, public transportation, and ride hailing services as their primary modes of travel.
How Americans Plan to Travel for the Holidays
Peter Jung, Senior Vice President and Chief Operating Officer of Hankook Tire America Corp. says, "As with so much this year, it's difficult to predict exactly how holiday travel will pan out, but our latest survey finds that the rules of the road are changing for the holidays. More people will hit the road this year as a way to see family and friends. To stay safe, they're modifying plans to beat the traffic and allow time to quarantine. At the same time, home for the holidays is taking on new meaning as more Americans plan to stay closer to home."
Nearly three-quarters of Americans (74%) are planning to travel during the holidays this year, pandemic or not. The difference this holiday season is how they're traveling. 78% are planning to travel by car over air or rail, motivated mainly by the increased ability to ensure safety and prevent exposure to the coronavirus.
And for most of those travelers, a quarantine period is part of the plans at some point in their itinerary. Of the 70% of travelers who plan to quarantine, 64% plan to do so before their trip and 61% on their return. Some travelers clearly intend to quarantine more than once.
Whether for routine commutes or for holiday road trips, an increase in traffic is music to dealers' ears. Naturally, more miles driven results in increased service revenue and vehicle sales. This holiday season, dealers can think about marketing campaigns catering to both service customers and sales prospects that emphasize road safety, and promote road travel as a safer alternative to air.
---
Did you enjoy this article from Jason Unrau? Read other articles from him here.
Be sure to follow us on Facebook and Twitter to stay up to date or catch-up on all of our podcasts on demand.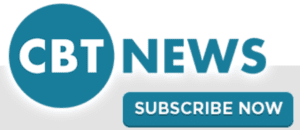 While you're here, don't forget to subscribe to our email newsletter for all the latest auto industry news from CBT News.