Today's Featured Interview:

Is the auto retail industry poised for a strong start to 2021? – Jonathan Smoke
There have been many ups and downs throughout 2020 for the automotive industry. Dealers are coming off an incredible Q3, but will it carry over through Q4 and into the new year? Cox Automotive Chief Economist Jonathan Smoke joined us today, to discuss the latest trends for retailers and what can be expected in the days ahead. Watch the full segment here.
Top Headlines:
After another spike of new COVID-19 cases, General Motors is being forced to cut production at two of its key assembly plants. The automaker made the decision to cancel overtime work over the weekend as GM plants in Arlington, Texas, and Bowling Green, Kentucky shut down on Thursday and Friday due to a parts shortage related to an outbreak of COVID cases. As the pandemic continues, GM believes more automakers could experience the same fate of cutting normal operations at assembly plants. According to General Motors CFO, John Stapleton, inventory levels for the automaker will remain lower than a year ago, at least through the end of 2020.
Mercedes-Benz is giving its U.S. dealers more control over how they manage regional advertising and marketing funds. The German automaker will jettison its tier two marketing program next year, shifting its advertising strategy to let dealers spend marketing dollars where they see fit. The new model will allow Mercedes' dealers more freedom to invest in advertising products they believe will drive their business. Mercedes is currently exploring new ways to improve efficiency in its overall marketing strategy, and this new pivot could help Mercedes U.S. save ad dollars and increase sales in 2021.
Trade-in values on used cars are beginning to stabilize. As new vehicle sales have recovered from the spring lows, the value of trade-ins has dropped back closer to pre-pandemic levels. According to Edmunds research, the average trade-in value last month dropped 3.3% to $15,874, down from $16,411. This shows that dealers are feeling more comfortable about new vehicle sales and less pressure to overpay to fill up their used-vehicle lots. Edmunds also noted that despite dealers offering less for trade-ins, average transaction prices continue to increase.
Electric vehicle startup, Rivian, revealed the pricing for its R1T pickup truck and R1S SUV which are expected to be available for purchase by the summer of 2021. The launch editions for the models will be $75,000 for the R1T and $77,500 for the R1S. Both are expected to have a 300-mile range per charge. The startup also said that a 400-mile battery is on the way for the R1T at the start of 2022. These prices have slightly increased from the initial announcement of the vehicles in 2018 when Rivian said the R1T would have a baseline of $69,000 and the R1S would start at $72,500.
News Stories & Opinion: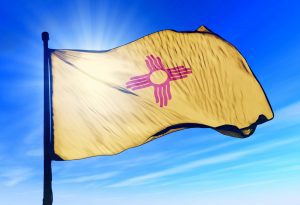 COVID-19 restrictions tightened on auto retail in New Mexico
Effective Nov 16, the state of New Mexico has reinstated some of the strictest protocols under its statewide stay at home order for at least until Nov 30th. The order, issued by Governor Michelle Lujan Grisham, comes as New Mexico is experiencing more than 1,000 new cases daily and nearly 1 in 5 hospitalized COVID-19 patients have been dying from related complications. Read More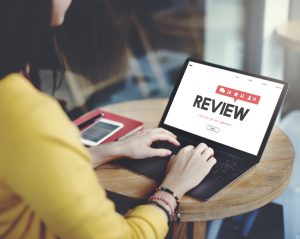 Study shows that negative auto dealer ratings are on the decline—Why?
Today, it can quickly feel like company reputations either rise or fall depending on what is said about them on Yelp, Google, or any other relevant review site. For dealers, this may feel even more crucial, as dealerships are often looked at through a critical lens by customers and media outlets because of the complexities of the car purchasing process, including negotiations and F&I paperwork. Nevertheless, there is some good news in the form of a recent study. According to a report by Friendemic, an online reputations company, dealer's percentage of negative reviews by customers has been steadily falling. Read More
---
Did you enjoy today's automotive newscast? Please share your thoughts, comments, or questions regarding this topic with host Jim Fitzpatrick at jfitzpatrick@cbtnews.com.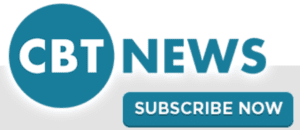 Be sure to follow us on Facebook and Twitter to stay up to date or catch-up on all of our podcasts on demand.
While you're here, don't forget to subscribe to our email newsletter for all the latest auto industry news from CBT News.