Today's Featured Interview: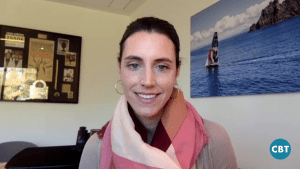 Lovering Auto CEO Vanessa Delegas on how to create a gender inclusive dealership culture
Dealers across the U.S. have struggled to bring females into the auto industry for many reasons. One of the biggest obstacles for women entering the industry is the lack of work-life balance. Vanessa Delegas, President and CEO of Lovering Auto Group in New Hampshire, is not only a female leader in the industry but is also creating a great work culture by closing on Sundays. Delegas joined the show to discuss how this change has positively impacted her dealership and her employees. Watch the full segment here.
Top Headlines:
Biopharmaceutical company Pfizer announced that its experimental vaccine is more than 90% effective in preventing COVID-19. Families, schools, hospitals, and business owners across the U.S. have been anxiously awaiting a vaccine for the virus since the beginning of the pandemic back in March. Shortly after Pfizer made the announcement, U.S. stocks surged to new highs. The Dow Jones industrial average soared 1,400 points following the news and the S&P 500 jumped 3.2%. While other companies are working diligently to produce a vaccine, Pfizer is the first drug company to release data from a large, phase 3 trial. In the U.S., new coronavirus cases are setting records once again. The U.S. recorded 126,742 cases Saturday, the third day in a row the total exceeded 120,000 according to data from Johns Hopkins.
The auto industry could be at a standstill for the next two years due in large part to the congressional election results. As President-Elect Joe Biden defeated President Donald Trump last week, Congress is likely headed for a stalemate as Republicans try to retain control of the Senate and while Democrats gain control of the house. This division could delay Biden's auto agenda which will impact fuel-efficiency standards, emissions restrictions, and the speed of electric vehicle implementation. Automakers and dealers could have a better understanding of what to expect after the results of two key senate runoff elections in the state of Georgia.
Volkswagen CEO Herbert Diess says he expects an electric race among automakers once the pandemic comes to an end. During a virtual Bloomberg event, Diess said, "if you're not fast enough, you're not going to survive. In the long run, climate change will be the biggest challenge mankind is facing." Diess said the German automaker is doubling electric vehicle sales this year and will double them again next year. Last week, Volkswagen announced that Bentley would become an electric brand in the next four to five years. Volkswagen is also ramping up its efforts to compete with Waymo in the race to develop a self-driving vehicle.
During Toyota Motors' earnings call on Friday, the automaker's president Akio Toyoda took a shot at Tesla's valuation. The president acknowledged Tesla's success including its $400 billion valuation, which exceeds all Japanese automakers combined. He even gave credit to Tesla, saying that Toyota could learn from Tesla's success with investors. However, Toyota's president went on to question sustainable success for the EV maker, using the analogy of a chef and a kitchen. Toyoda said, "They have not created a real business in the real world yet. They are trying to trade recipes. The chef is saying 'our recipe is going to become the standard of the world in the future!' At Toyota, we have a real kitchen, a real chef, and we're creating the dishes already." He also noted that the automaker sells a much higher volume and variety of vehicles than Tesla. Toyota expects to sell 7.5 million vehicles in the 2021 fiscal year.
News Stories & Opinion:
Why better listening in F&I is important to increasing PVR, CSI
Most sales gurus will tell you that the pitch matters, the right questions matter, and that the 'consultative sale' is critical to high performance in F&I. But there is something that is more important to sales success and rarely every talked about. Certainly not talked about enough in the F&I office – the power of listening. Read More
Want to increase productivity, morale, and cost savings? Try a wellness program
Health and wellness are established buzzwords in today's workplace. They may seem like a standard checkbox on the company's list of activities and programs for many. However, what if you could use these programs to increase morale and engagement while decreasing healthcare costs? Is it even possible? Read More
---
Did you enjoy today's automotive newscast? Please share your thoughts, comments, or questions regarding this topic with host Jim Fitzpatrick at jfitzpatrick@cbtnews.com.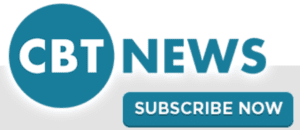 Be sure to follow us on Facebook and Twitter to stay up to date or catch-up on all of our podcasts on demand.
While you're here, don't forget to subscribe to our email newsletter for all the latest auto industry news from CBT News.