Today's Featured Interview: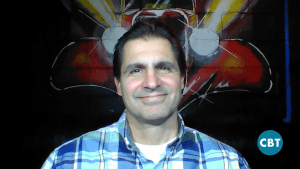 7 industry developments that car dealers can expect in 2021 – Kevin Tynan, Bloomberg
COVID-19's appearance near the start of 2020 had a significant impact on the entire globe. It forced many markets to adapt and overcome staggering challenges. Across the automotive industry, many dealers unlocked the secrets of digital innovation in order to better serve their customers. This is just one of the many lessons learned from the past year that dealers plan on bringing into 2021. On today's show, we speak with Kevin Tynan, senior automotive analyst for Bloomberg Intelligence, to discuss what went down in 2020 and what dealers should focus on as they look for a fresh start this January. Watch the full segment here.
Top Headlines:
Ford Motor Company is beginning the year with a change in management. Andrew Frick was appointed Vice President of Sales in the U.S. and Canada after Mark LaNeve elected to leave Ford to, "pursue the next chapter of his professional life." Frick is expanding his position after spending 25 years at Ford, serving in various roles. The automaker expressed its appreciation of LaNeve's efforts in a press release announcing Frick's promotion. Kumar Galhotra President of Ford Americas and International Markets Group said, "Mark LaNeve has been a tireless advocate for customers and dealers and helped lead Ford over the last six years to improve dealer relations and record sales of F-series pickups while improving the retail experience."
After receiving an overwhelming vote of approval from shareholders, FCA and PSA Group are all set to finalize the Stellantis merger. Shareholders on both sides emphatically approved the deal, as both sides received an approval vote from over 99% of investors. Officials from both companies have claimed that the merger will best position Stellantis to take on the challenges of the evolving industry for the years to come. Once the merger is complete, Stellantis will become the fourth-largest automaker in the world based on sale volume. The initial plan for the merger was announced in December of 2019, but was ultimately pushed back due to challenges caused by the COVID-19 pandemic. PSA CEO Carlos Tavares said the final date to close the deal would be announced after all shareholder approvals are granted.
While Tesla dominated the EV market in 2020, it ultimately fell just short of its delivery goals for the year. Over the weekend, the EV maker announced it had delivered a record 499,550 vehicles throughout the year, falling just shy of CEO Elon Musk's prediction of 500,000 deliveries. The deliveries record beat out the rest of the EV market, more than doubling what the next-largest sellers of electric vehicles did in 2020. Tesla's success marks an incredible comeback for the company after dealing with production hiccups due to the pandemic. Tesla will look to build on its success in 2021.
After two straight years of declines, Hyundai and Kia are expecting a strong sales rebound in 2021. Hyundai and its affiliate Kia are forecasting a combined 11.5% increase in global vehicle sales in the new year. Last year, the two automakers took a tumble of 12% to 6.35 million vehicles, the lowest in over a decade. While the automakers have fallen back in recent years, many industry analysts believe the sales target for the automakers is certainly attainable. Shares in Hyundai have been rising recently as many investors are hopeful for a strong year in electric car sales.
News & Opinion: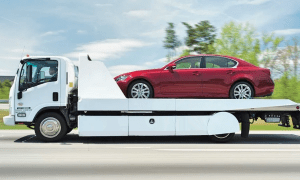 Dealers are using third-party logistics companies for online deliveries
The automotive industry looks different today than it did a few months ago, but then again, so does everything. Just like the shuttered schools and companies shifting to remote work, we've all had to adjust. Luckily, the automotive industry has always been adaptable and ready to meet any challenge we face. Digital car buying has been on the rise for a number of years now, but COVID-19 shifted the growing trend into overdrive. Cox Automotive (home to Autotrader and Kelley Blue Book) reported 61% of car shoppers' time was already spent in front of a computer in 2019. This year's survey found that 37% of people who intend to buy a car within the next six months are less likely to visit a dealership in person because of coronavirus. Read More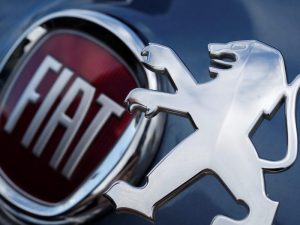 FCA, PSA Group shareholders approve merger to form 'Stellantis'
An early-morning meeting for PSA Group shareholders on Monday has resulted in an overwhelming majority vote to merge with Fiat Chrysler Automobiles. With 99.85% support, the shareholders approved the move to combine with FCA to create the fourth-largest carmaker in the world. In the deal worth $52 billion US altogether, FCA shareholders also met on Monday at 6:30am EST to vote on the merger. Also nearly unanimous at 99.15%, FCA shareholders approved the deal to merge with PSA Group. In the FCA Extraordinary General Meeting (EGM) documents, it confirms that FCA will be the surviving company while PSA Group will be dissolved. Read More
---
Did you enjoy today's automotive newscast? Please share your thoughts, comments, or questions regarding this topic with host Jim Fitzpatrick at jfitzpatrick@cbtnews.com.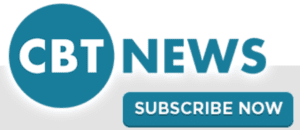 Be sure to follow us on Facebook and Twitter to stay up to date or catch-up on all of our podcasts on demand.
While you're here, don't forget to subscribe to our email newsletter for all the latest auto industry news from CBT News.