Today's Featured Interview: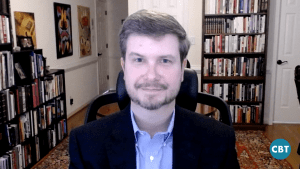 7 crucial factors that will determine the success of automotive retail in 2021 – Jonathan Smoke, chief economist for Cox Automotive
It's predicted to be a big year in the auto retail industry. On today's show, we're pleased to welcome back Jonathan Smoke, chief economist for Cox Automotive to discuss the significance of 2020, industry trends and predictions for 2021, and what dealers can look for in Q1. Smoke begins the conversation with a thoughtful reminder that even though the calendar may reflect a fresh start for 2021, the nation is still carrying the hardships of the COVID-19 pandemic. For the automotive industry, the pandemic will largely frame what it will be able to accomplish this year, especially in the winter months. Watch the full segment here.
Top Headlines:
BMW and Audi are canceling their vehicle subscription programs. The luxury vehicle makers have been experimenting with subscription programs for the last two years to gauge the interest of consumers. BMW conducted their service called "Access by BMW" in the Nashville, Tennessee market while Audi launched "Audi Select" in the Dallas/Fort Worth market. Audi and BMW join other automakers such as Mercedes-Benz and Ford who canceled their subscriptions due to lackluster demand. Both companies plan to cease the program by the end of January.
Automotive executives and analysts believe there's a reason for optimism in 2021. While automakers suffered steep sales declines in 2020, many industry leaders believe that the COVID-19 vaccine will help stabilize the auto market. Volkswagen Group of America CEO Scott Keogh recently told reporters, "I am optimistic as one could be because I think the core environment is there, but of course, what is weighing on everything is how quickly can we get the shots rolled out and things stabilized." Early forecasts predict that new vehicle sales could rise as much as 10% compared to 2020. Toyota and IHS Markit both have the most optimistic sales forecast so far at 16 million vehicles in 2021.
Kia is planning to roll out seven all-new battery-electric vehicles by 2027. The new vehicles are part of the automaker's recent brand transformation. As part of the transition, the company will drop "Motors" from its company name as it looks to electrify its branding. To help build its electric presence, Kia announced that it would look to raise an investment target of $25 billion by 2025.
FCA is set to become the first automaker to integrate the Amazon Alexa assistant technology into its vehicles. The technology will give drivers a unique assistant with numerous features and capabilities. On Friday, Amazon said that the assistant will allow automakers to tailor specific features associated with their brands. FCA has not yet announced when or which models it will integrate the intelligent assistant.
News & Opinion: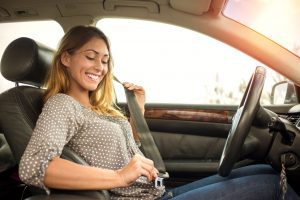 As traffic fatalities increase in US, can dealers influence safe driving?
New data from the National Highway Traffic Safety Administration identifies that traffic accidents in the US have claimed more lives in 2020 than in the previous year. That revelation comes as fatalities from January through September in 2020 have surpassed those from the same period in each of the previous twelve years. Final calendar year statistics aren't released until later in the year. However, the rates of fatal accidents have trended much higher in the third quarter, noting an increase of 13.1% compared to the same time frame in 2019. It also contributes the highest rate of fatalities per vehicle miles traveled by a wide margin. Read More
Is now the right time to try upfront F&I pricing?
Many years ago, Carmax stormed into the automotive space with the 'no haggle' price. What you see on the window sticker is it…no negotiation, take it or leave it. That sent a shudder down the spine of every used dealer in America.  After all, the negotiation back-and-forth is what so many car salespeople live for. Customers would walk onto the lot ready to do battle and make a game of how low they can get the dealer to go on the car they want. If the successful model Carmax ran with showing the price upfront worked, could the argument be made for doing the same in F&I? Read More
---
Did you enjoy today's automotive newscast? Please share your thoughts, comments, or questions regarding this topic with host Jim Fitzpatrick at jfitzpatrick@cbtnews.com.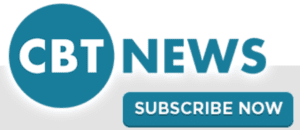 Be sure to follow us on Facebook and Twitter to stay up to date or catch-up on all of our podcasts on demand.
While you're here, don't forget to subscribe to our email newsletter for all the latest auto industry news from CBT News.