Today's Featured Interview: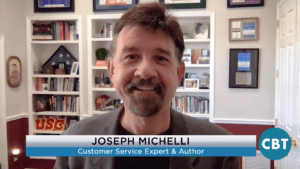 4 common lessons dealers and business owners learned in 2020 – Joseph Michelli, Stronger Through Adversity
Today on CBT News, anchor Jim Fitzpatrick is joined by Joseph Michelli, CEO of The Michelli Experience and bestselling author. Michelli joins the show to look back on the lessons learned in 2020 and discuss his new book, Stronger Through Adversity. Michelli opens the conversation by sharing what readers can take away from the tools that are mentioned in his book. He says that he has asked several business leaders what they learned through the challenging moments this year. Watch the full segment here.
Top Headlines:
American consumers and businesses have been anxiously awaiting the second round of stimulus aid from the Federal Government. While U.S. legislation recently formulated a bill that would give individuals a $600 dollar stimulus, President Trump expressed his disapproval of the amount saying it was, "ridiculously low". President Trump demanded Congress to raise the payments from $600 to $2,000 per adult. If approved, dealers could see an even higher volume of car buyers enter their showrooms than what the first stimulus package brought.
While consumers are starting to come around to the idea of EVs, most are not willing to pull the trigger on purchasing one right now. A new consumer report found that seven in ten drivers say they may buy an EV at some point but only if key obstacles are addressed. According to the study, the most common concern among consumers is the lack of public charging stations. Currently, there are only 25,000 public charging stations across the U.S. while there are more than 150,000 fueling stations for gas-powered vehicles across the country. The survey found that a large majority of younger drivers were more interested in EVs as 78% of the millennials surveyed said they were open to buying a battery-electric vehicle.
Advertising Partner

Auto sales are slowing down after months of record-breaking numbers. According to Cox Automotive, the annual vehicle sales pace in December is expected to finish near 15.5 million, down from last month's 15.6 million pace and last year's 16.8 million paces. To this point, dealers have had a strong fourth quarter to help 2020 finish down only 15.3% versus 2019, a strong recovery after dropping 34.1% in Q2.
Tesla CEO Elon Musk says that he reached out to Apple CEO Tim Cook about selling Tesla to Apple. In a tweet this week, Musk disclosed that he had tried to get in touch with Apple to work out a deal in 2017. At the time, Musk wanted to discuss selling Tesla for $60 billion, which is one-tenth of its current value. Musk says that Cook refused the meeting and never entertained the offer. Since 2017, both Tesla and Apple have seen their stock surge as both companies have dominated their respective industries. Apple made headlines this week as the company has made plans to produce driverless vehicles for consumers by 2024.
News & Opinion: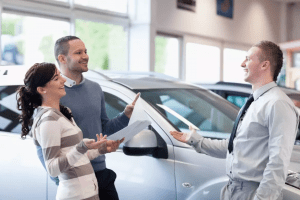 to flood your sales funnel for the New Year
In sales, ending the year with a bang is always the push. Sales professionals would agree in large part that the year-end push can leave the sales funnel emptier than at other month ends or any other time of the year. A successful new year should begin with a department full of leads and sales funnels that convert so salespeople can start January off with promise. How can a dealership increase leads, whether it's early-stage shoppers or high-intent hot leads? Here are some tips. Read More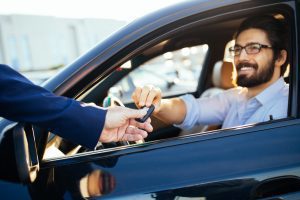 Sales advice to end 2020 on a high note
The year 2020 has undoubtedly been a volatile, erratic one for sales across most industries, including the auto world. The COVID-19 pandemic saw shutdowns of all kinds, which stifled supply chains, sales, and service, but things have been bouncing back quite well despite the circumstances earlier in the year. Even though many consumers are still feeling the effects of the pandemic, there are some things you can do to maintain sales and keep clients happy. Read More
---
Did you enjoy today's automotive newscast? Please share your thoughts, comments, or questions regarding this topic with host Jim Fitzpatrick at jfitzpatrick@cbtnews.com.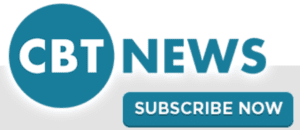 Be sure to follow us on Facebook and Twitter to stay up to date or catch-up on all of our podcasts on demand.
While you're here, don't forget to subscribe to our email newsletter for all the latest auto industry news from CBT New