Today's Featured Interview: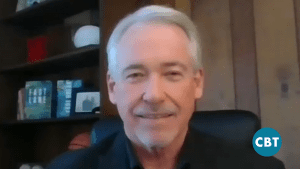 Why your dealership should double-down on fixed-operations – Jim Roche
2020 has posed many challenges for the automotive industry. However, car dealers have been extraordinarily resilient. We have seen the majority of dealers implement digital toolsets and adapt their operations to meet shoppers' needs wherever, and however, they want to shop. The same can be said for the fixed-operations department. Service directors have added pressure and a unique set of both challenges and opportunities. Today, we speak with Jim Roche, founder of WarrCloud about the lessons learned from this year and how service departments can improve in 2021. Watch the full segment here.
Top Headlines:
The Chicago Auto Show joins the long list of auto shows that are being postponed. The 2021 show is being pushed back from its traditional spot in February to the Spring. Event organizers have said they are working with local health authorities to nail down an appropriate date for the event, as both sides are targeting either April or May. The 2020 event in the windy city was the last major U.S. auto show to take place before the onset of the COVID-19 pandemic, leading to the cancelation of the New York, Detroit, and Los Angeles auto shows later in the year.
Tesla CEO Elon Musk is moving to the Lonestar state, and he is hopeful the saying, "everything is bigger in Texas" will apply to Tesla's efforts to raise $5 billion in capital. Musk made the announcement of his move this week in an interview with the Wall Street Journal, saying that California has taken innovators for granted. The move comes at the same time that Tesla is announcing it will be having another stock sale, the company's second sale in three months. Back in September, Tesla said it planned to sell up to $5 billion worth of common shares just one day after a 5-for-1 stock split took effect. While Musk didn't announce where in Texas he would be moving, it's widely believed that he will take residence near Austin where the new Tesla factory is being built.
The nation's largest auto lender is concerned about the level of new vehicles being made as we move into 2021. During a conference this week, Ally Financial CEO Jeffrey Brown told investors that consumer demand for new vehicles is outpacing the supply of new vehicles. Brown said, "factories have to get back to work." Brown has been in discussion with Rick Hendrick of Hendrick Automotive Group, and across his 95 dealerships, the shortage of new-car inventory is the biggest challenge. Brown said the lack of reliable new inventory is helping build business for players in the used-car market, like Sonic Automotive's EchoPark and Carvana.
Toyota has redesigned its Mirai fuel cell vehicle to have better range, performance, efficiency, and cost. The driving range of the vehicle has been boosted by 30% to 528 miles, in large part due to an increase in hydrogen capacity and a 10% improvement in overall fuel stack efficiency. The latest version of the Mirai is equipped with top-tier safety and driver-assist features including a hands-free automated parking function. The new sedan went on sale in Japan on Wednesday and will hit U.S. showrooms this month.
News & Opinion: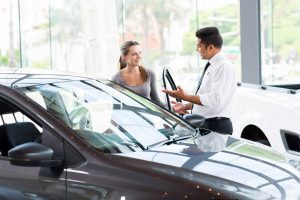 Subprime lending in COVID-19 proves a surprisingly tough balancing act
2020 has offered many surprises over the year. Between the onset of the pandemic causing such a quick economic contraction all the way to the inevitable rebound the country is experiencing now, it just seems like it's one thing after the next. No one could have predicted how this year would end up looking but one area that has taken an unexpected hit amidst the economic struggles is subprime lending. In theory, subprime and deep subprime should have seen huge growth in fundings this year, but this is no ordinary downturn. Read More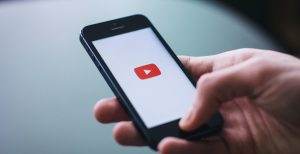 Why you should use YouTube or your fixed-ops marketing campaigns
Look around at most of your automotive dealership competitors on Google, and you'll find that they're using YouTube to inform prospective customers about the latest models. But it's not just a place for ads or new model walkarounds. You can also create content to capture fixed ops leads. As 2021 rolls in, it's a good time to look at new ways to educate and help your customer. The result will be more utilization and profits for you. Read More
---
Did you enjoy today's automotive newscast? Please share your thoughts, comments, or questions regarding this topic with host Jim Fitzpatrick at jfitzpatrick@cbtnews.com.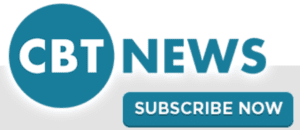 Be sure to follow us on Facebook and Twitter to stay up to date or catch-up on all of our podcasts on demand.
While you're here, don't forget to subscribe to our email newsletter for all the latest auto industry news from CBT News.