2020 has offered many surprises over the year. Between the onset of the pandemic causing such a quick economic contraction all the way to the inevitable rebound the country is experiencing now, it just seems like it's one thing after the next. No one could have predicted how this year would end up looking but one area that has taken an unexpected hit amidst the economic struggles is subprime lending. 
In theory, subprime and deep subprime should have seen huge growth in fundings this year, but this is no ordinary downturn. Let's take a closer look at just what happened this year and shine up the crystal ball to see if there are any safe predictions into 2021.  
A Different Kind of 'Crash'
When the 'Great Recession' of 2008-2009 hit, the environment looked very different for dealerships of all types. The money dried up and lenders were either closing operations or they were struggling to get deals funded. Credit tightened to its worst levels since the Great Depression and all of the sudden no one could get bought. If you had a 750+ score you might have but for the most part, lending was grinding to a halt.
This year has been a bit different. Lenders and insurers have the liquidity but now the issue is not a financial collapse of funding but rather a nationwide contraction in employment that has effected tens of millions of potential car shoppers. Entire industries have suffered mass layoffs, furloughs, and businesses closing up. 
The money is there, but no one can either afford to buy or qualify for a loan due to increase in stips and demand for higher credit scores. Add to that a wide variance in lending requirements from one to the next and it's left dealers scrambling to find the right lender for their buyers.  
How Bad is It for Subprime?
Experian Automotive has reported only 22.2% of auto loans through Q3 were subprime and deep subprime (scores of 500 or lower) dropped below 3% to an all-time low in that sector. 
What does that mean? That you are actually seeing fewer buyers in this finance space due to a 'perfect storm' of record high payments, fear of job interruption, and less money to put down due to lowered overall income. In short, subprime borrowers are not looking to buy, especially new cars, anything if they can avoid it.
F&I managers are 'shotgunning' apps to more lenders to try to find any favorable rates and guidelines to the few subprime borrowers they do have that may be hanging on to their jobs and in desperate need of a car. Still, approvals are rarer than in years past.  
Boom or Bust for 2021?
Many in the automotive industry are cautiously optimistic that things will get on better footing by Q2. This is buoyed by recent talk of successful vaccines and their potential rollout after the first of the year. But the future for the subprime borrower still looks murky for a few reasons.
One, lenders are expected to continue their requirements of a deeper number of stips to get approval and for those borrowers in specific industries impacted most by COVID-19, approvals may be elusive altogether until economic conditions improve. There is a real hesitation to take a chance on an airline worker or restaurant server. It's not fair but understandable given the extraordinary circumstances.
Second, subprime lenders may be even more approval restrictive now that forbearance programs are ending, and repossession rates are climbing. They know people are having trouble and may be looking to take a hit now in fundings to wait out at least until Q2.
The last reason may have little to do with anything in lending or car buying at all. It will depend in large part on how the vaccines are distributed, when, the efficacy of them, and to who gets the first doses to see if there will be widespread adoption of the protocol by the public.  
Can It Improve?
A recent study showed that only 58% of Americans are willing to take the vaccine. No matter where one falls on the 'vaccinate or not vaccinate' argument, if a large part of the country is not onboard with this measure, COVID-19 may reach well into the new year with its ancillary effect making further impacts on auto buying and financing. Overall consumer confidence is key.
Captives are not likely to return to 0%/72-84 month special either. Options could get fewer and fewer to help people with lower payments.
If this virus continues at the rate it is now, there may be little confidence to try to buy a car among those with challenged credit and this will further hamper the subprime market. 
Optimism is still the name of the game, though, and most in the industry hope that a vaccine will be enough of a push to get the numbers down and allow the subprime buyers to feel comfortable coming back into the dealerships again. Let's hope so. 2020 needs to be put in the rearview as quickly as possible.
---

Did you enjoy this article from Kristine Cain? Read other articles from her here.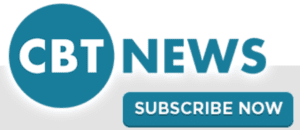 Be sure to follow us on Facebook and Twitter to stay up to date or catch-up on all of our podcasts on demand.
While you're here, don't forget to subscribe to our email newsletter for all the latest auto industry news from CBT News.