After a devastating first half of 2020, the automotive industry sustains its strong recovery, outpacing retail recovery figures in other industries. CNN reports that the American economy is operating at 83% of the pre-pandemic forecasts for the year while J.D. Power is estimating that the SAAR for new vehicle sales is expected to be 15.9 million vehicles, currently the smallest year-over-year decrease since the start of the pandemic. Cox Automotive forecasts SAAR at 16.4 million units, an even smaller decrease.
For combined retail and non-retail sales, it's just 800,000 units off the 2019 sales results, and October is expected to post less than 1% fewer sales than October 2019. Retail sales alone are expected to be 6.8% higher year over year, or a 3% increase if the extra selling day is taken into consideration.
President of J.D. Power's data and analytics division, Thomas King, said, "Two consecutive months of year-over-year retail sales increases demonstrates that consumer demand is showing remarkable strength. The strong sales pace is occurring despite tight inventories. The combination of strong demand and lean inventories is enabling manufacturers to reduce new-vehicle incentives and is allowing retailers to reduce the discounts they typically offer on new vehicles."
Higher Gross Profits for Dealers
The tighter inventories mentioned by King are a huge reason that dealers have been able to keep their gross profit margins higher at this time. For the first time in eight years, the average time a new vehicle spends on the dealer lot has fallen under 50 days, currently sitting at 49 days. J.D. Powers also reports that 20% of new vehicles are being sold within five days of arriving in dealer inventory for the fourth straight month.
After manufacturers were forced to close for eight weeks earlier this year, supply for popular models like the Ford F-150 and Chevrolet Silverado were strained. That's allowed dealers to hold gross on the units they receive in inventory. Between vehicle gross and F&I gross, dealers are averaging over $2,200 per unit – up more than $800 from a year ago.
Will Auto Retail Maintain the Pace?
The resilient automotive industry proved after the 2008-09 recession that it was capable of recovering from virtually anything, but there wasn't a pandemic to contend with at that time. In light of the current economy, is it possible for the nearly normal pace to continue?
Consumer demand remains strong. In Q2, much of the retraction occurred as consumers were unable to access vehicle sales in the shutdowns, although uneasiness and fear of exposure to the virus certainly contributed. The demand is demonstrated in the amazing sales figures for September and October, and average transaction prices are up to almost $39,000, an increase around $1,000 from last year. Manufacturer incentives have dropped to just 9%, the lowest since 2016.
Barring anything unforeseen like a second nationwide economic shutdown, it's plausible that the industry can continue the sales pace it's on. Should the economy shrink, manufacturers have room to increase incentives once again and dealers may have to dig deeper into gross to make deals happen. Manufacturers are still ramping up production with Toyota reaching 94% of their pre-COVID production capacity.
As the saying goes, dealers should "strike while the iron is hot".
---
Did you enjoy this article from Jason Unrau? Read other articles from him here.
Be sure to follow us on Facebook and Twitter to stay up to date or catch-up on all of our podcasts on demand.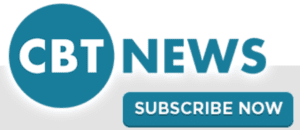 While you're here, don't forget to subscribe to our email newsletter for all the latest auto industry news from CBT News.