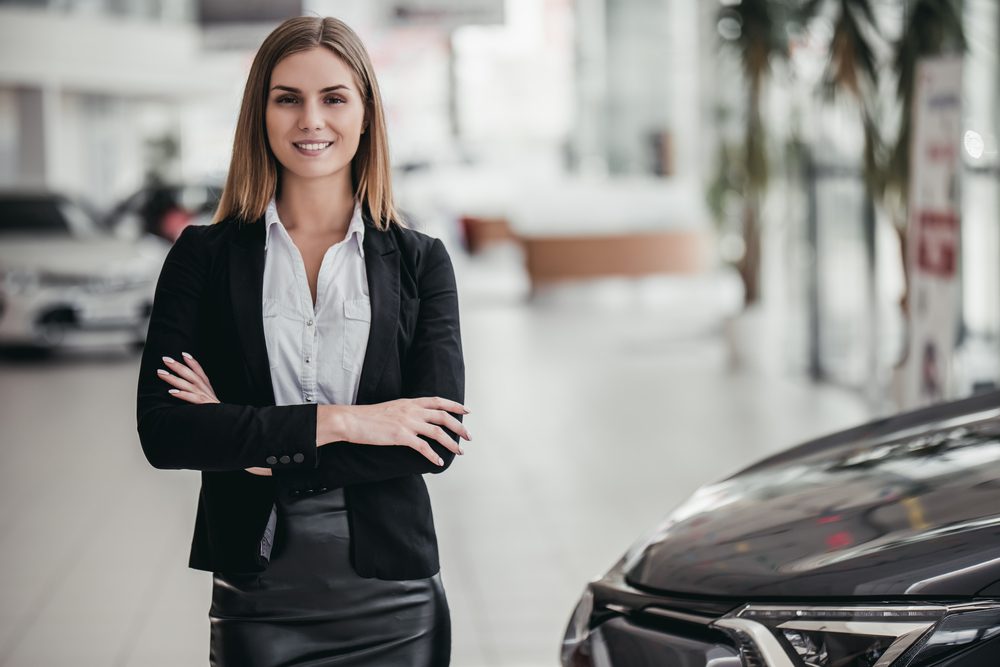 Everyone has heard the phrase dress for success, but what does it mean? What kind of clothes should you wear for your job at the car dealership? And what type of clothing and accessories should you avoid?
Car dealerships value customer service and interactions, whether digitally or face-to-face, above all else. As the faces of the company, car dealers and their staff should prioritize hygiene and dressing well.
Research has shown that dressing well can influence how others view you, how confident you feel, and even your capacity for abstract thought.
128 men between the ages of 18 and 32 participated in a 2014 Yale study, where participants engaged in fictitious purchasing and selling conversations.
Those wearing sweatpants, plastic sandals, and other casual clothing, made an average profit of $680,000, while those who dressed professionally made an average profit of $2.1 million.
Dressing appropriately for the car dealership is essential as it can lead to great first impressions, high self-confidence, better productivity, and an increase in reputation.
8 tips to dress for success
Car dealerships should focus on creating guidelines for their employees to increase success, sales, and self-confidence. Keep on reading to find eight simple yet efficient tips and tricks to follow which dress for success.
1. Color palette
Did you know that there is a psychology to colors? Not all colors are the same. It is not enough to match your outfit and look stylish. Bright colors like red, yellow, and orange can make your employees stand out. These colors are eye-catching and can be powerful tools to attract customers.
However, black, navy, and dark gray shades look professional and imply that you are a successful individual with lots of knowledge. 
2. Style
There is nothing wrong with dressing casually, but leave the casual wear for home instead of work. Car dealerships are customer service-heavy and face-to-face jobs. Wearing casual clothing can cause a relational imbalance in perception between car dealers and customers.
​​Certain clothing items help salespeople achieve their goal of appearing polished, professional, and enticing. Dress pants, an ironed blouse or shirt, and a blazer or suit jacket are examples of these items. If you don't want to wear a full business suit, you can mix and match by wearing khaki pants with a darker jacket, for example.
Workplace clothing should be professional. Wearing business casual attire makes you look professional while also stylish and approachable.
3. Fit
We all come in different sizes and body shapes, and nothing is wrong with that. Car dealership employees, though, should look for clothing that fits them and is the right size. Wearing baggy clothing can look unappealing to interested car buyers.
4. Flexibility/comfort
Working at a dealership is more physical than some people would think. Car dealership salespeople are on their feet the majority of their shifts, showing cars, greeting people, and finishing applications. It is not enough to dress for the job you want. Instead, you should focus on finding clothes that are flexible and comfortable.
5. Grooming/hygiene
There is no one haircut or hairstyle that all car dealers should wear, but it is good to practice positive grooming and hygiene habits. No interested car buyer wants to be around a salesperson with stained clothing or an unwashed appearance.
Hair grows fast, we understand, but men who grow thick facial hair should invest in grooming products to trim and keep their beards and facial hair smooth and in place. Managers need to feel comfortable speaking with employees about grooming, workplace clothing, and hygiene habits if there are problems.
6. Tattoos/piercings
Tattoos and piercings can be difficult to hide, but every target market is different. There is no clear answer on if or when you should allow employees to use piercings and display their tattoos. Instead, car dealership owners should analyze their typical customer base to make that decision.
One study conducted in 2021 found that customers did not negatively or positively change their minds about a company because of an employee's tattoos. However, tattoos should be tasteful and family-friendly. 
7. Dress according to age
Aging can be frustrating, but there is nothing wrong with dressing to your age. Some clothing styles, like baggy clothing, can make an employee look older than they are. Similarly, dressing younger than your age can lead consumers to think you are inexperienced or immature.
8. Jewelry/perfume
Jewelry and accessories can be used as statement pieces to show off your employee's style. It should be okay if the jewelry is family-friendly and safe. Perfume, though, is tricky. Strong scents can cause headaches or create problems for customers with allergies or asthma. To dress for success, consider using a light perfume.
---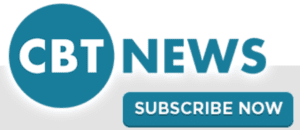 Did you enjoy this article? Please share your thoughts, comments, or questions regarding this topic by submitting a letter to the editor here, or connect with us at newsroom@cbtnews.com.
Be sure to follow us on Facebook, LinkedIn, and TikTok to stay up to date.
While you're here, don't forget to subscribe to our email newsletter for all the latest auto industry news from CBT News.