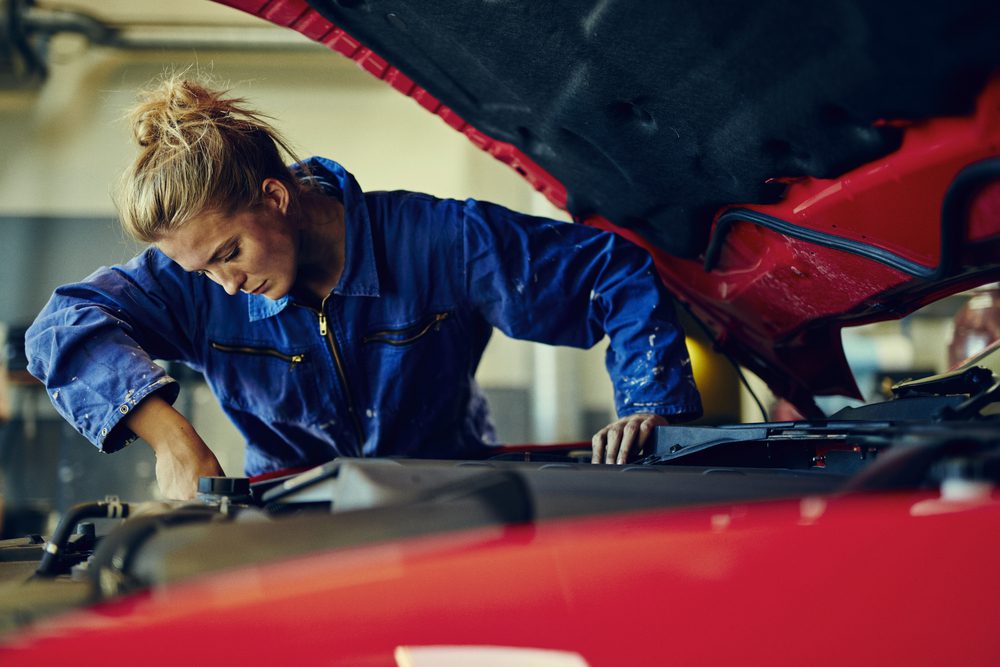 The rise in popularity of electric vehicles, thanks to a combination of consumer demand and regulatory efforts, will drive a significant increase in their market share over the next two decades. Yet even as sales of internal combustion engine (ICE) vehicles are replaced by EVs, analysts predict that 
only a third of the US car market will be electric by 2030, rising to nearly half (45%) by 2035
. 
That means our roads and driveways will be shared by a mix of ICE vehicles and EVs for the foreseeable future. And while these two generations of mobility can exist in harmony on the road, the maintenance needs of EVs can differ significantly compared to their ICE equivalents. That means fixed operations and auto repair businesses face a complicated future as their customers begin to switch over to electric. 
Here are four strategies that fixed operations and auto repair businesses can consider adapting to the new reality of working in a combined electric and gas-powered world.
1. Avoid silo-ing your EV and ICE businesses
At first glance, the different skills and equipment required for EV maintenance could tempt operations teams to silo this side of the business separately from ICE vehicle maintenance. However, this could risk unnecessary increases in operating costs, mainly if it means doubling up on technicians, equipment, and systems that could be adapted to manage both types of vehicles. 
The first step for auto repair and fixed operations teams should be restructuring in a way that incorporates EV servicing alongside ICE maintenance. While this may involve more time and resources initially, an integrated business can drive greater efficiency. This is particularly true in areas where EVs and ICE vehicles require similar skills and equipment, such as bodywork, tire maintenance, and interior electronics.
2. Invest in retraining your team
As part of this integration of EV servicing, dealers should prioritize investment in their most important resource, their technicians. Ensure that your team can work with all vehicles that enter the shop, rather than relying on an EV specialist for one customer and an ICE mechanic for another.
Moreover, retraining existing technicians alleviates the challenge of hiring new EV specialists amid a nationwide labor shortage and helps with staff retention when technicians are in such high demand. 
This retraining shouldn't just focus on the internal workings of EVs but on other aspects that set these new vehicles apart, such as the tires. If an EV customer was concerned about a drop-off in range or an increase in road noise, a fully-trained EV technician would examine the tires, as well as any internal components, for example. Rather than costly diagnostics and repairs, a simple upgrade to EV-specific tires that offer lower rolling resistance and noise dampening technology could be the fix to leave that customer satisfied and ready to recommend the shop to friends and family. 
3. Position your business as the expert for both types of vehicles
A recent Hankook Tire Gauge survey found that 71% of Americans believe EVs have the same maintenance requirements as gas-powered vehicles. However, because EVs have distinctly different maintenance needs from their ICE counterparts, fixed operations and auto repair companies can take advantage of a real opportunity to inform potential customers of the need for mechanics with EV expertise.
This is a crucial step for customer retention and lead generation. It will engage drivers of EVs, who may not know that they need to seek out dealers who are positioned as specialists in this field while connecting owners of both EVs and ICE vehicles who value a one-stop shop for all their maintenance needs.
4. Serve as an expert for customers considering the switch
Whether they're incentivized by rebates, pressured by rising gas prices, or looking to reduce their carbon footprint, more drivers are considering the move to electric. For drivers looking to switch to EVs, one of the biggest questions on their minds may be what maintenance looks like, both in terms of cost and time. This includes how often a service is required, how much check-ups cost when not covered by the manufacturer, and how reliable EVs are in the long run.
This is also an opportunity to educate customers on differences they may not be aware of to help make a more informed purchase. The Hankook Tire Gauge survey found that nearly three in four (74%) Americans believe it is false that EVs require custom-made tires. In truth, EVs perform best with custom-made tires to withstand the increased weight and more immediate torque delivery of EVs. Choosing the right EV tire also depends on the driver's needs – some are engineered for greater range and lower road noise, while others prioritize performance for sportier electric cars. 
Fixed operations teams and auto repair businesses have an opportunity to offer real-world advice on EV maintenance based on what they see daily. They can provide insight on typical upkeep costs and guide their customers through the decision journey as they look to acquire an EV. Doing so can help build trust and ensure that those customers return for their EV maintenance needs. 
With more automakers committing to ending production of ICE vehicles and consumer demand for EVs rising, fixed operations and auto repair teams face a transitional decade ahead. By taking the right steps, investing in their people and tools, and helping their customers through a new era, these businesses can ensure they are ready for the road ahead.
---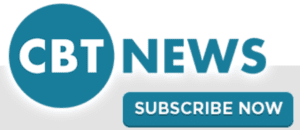 Did you enjoy this article? Please share your thoughts, comments, or questions regarding this topic by connecting with us at newsroom@cbtnews.com.
Be sure to follow us on Facebook, LinkedIn, and TikTok to stay up to date.
While you're here, don't forget to subscribe to our email newsletter for all the latest auto industry news from CBT News.