It's no secret that some titans of the Auto Manufacturers are switching focus away from cars and towards trucks, SUVs, and crossovers. Earlier this year, Ford cut almost all its North American car offerings, citing "declining consumer demand and product profitability" as a reason in their first quarter statement this year. Most recently, General Motors announced its plans to restructure its operation, transforming it so that it can be more competitive in the truck, SUV and crossover market. The intention Why Some Manufacturers are Sticking with Cars While Others Turn to Trucks and SUVs has been met with a mixed reception as the processes will necessitate several factory and plant closures and a high number of layoffs.
That said, the American market seems to support a move away from sedans. Looking at the year's most popular cars, top ten lists are dominated by pickups, SUVs, and Crossovers, with the Ford F-Series reigning over all. With some predicting rough seas ahead for the industry, it makes sense to put company eggs in strong-selling baskets.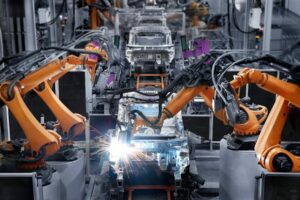 However, not everyone is jumping aboard the trend away from passenger cars. There is still ample space for a sedan market, they contend. Not too long ago, at the end of last year, the Wall Street Journal published data showing that the midsize sedan ranked third after trucks and crossovers, accounting for 16.2% of new car sales that year.
There are a few factors that could give cars staying power.
The first is recognition that they're competing for a different audience. Though there is a marked switch to larger, more powerful vehicles, not everyone is interested in going in that direction. There is a large population both in North America that prefers smaller cars, and outside of the region, that preference grows significantly. Countries such as China and Russia welcome car sales. Those digging their heels in and staying with cars are looking to capitalize on that pool, focusing on the ethnic and geographic groups that see a benefit in a smaller, cozier ride.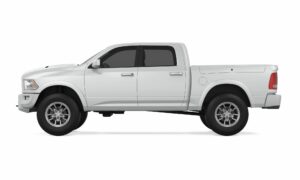 Additionally, OEMs choosing to stick with cars are banking on the fact that cars can be seen as more fun than their larger, more utilitarian counterparts. There are a certain familiarity and excitement to be had in a smaller car. Here, cars are up against compact crossovers, but there's still enough room for two as cars improve their safety, technology, and style.
Finally, a large factor that could swing the pendulum back in favor of cars is gas prices. Lowering prices coupled with better fuel efficiency helped increase the call for trucks and SUVs to begin with. If gas prices angle back up, so could the call for cars, though the other sectors should be able to hold somewhat steady.
Those predicting the death of sedans may be doing so prematurely. It is undeniable that in America the focus is no longer on passenger cars, and as companies like Ford and General Motors shift their production models that gap will increase within the country. However, car manufacturers and those supplying original equipment have a chance to create growth for themselves should they turn their own focus towards sectors and marketing that matches their true audiences.