Welcome back to Diversity in Automotive brought to you by TrueCar and CarNow. One of the critical concerns that dealers grapple with on a consistent basis is employee turnover. Automotive recruiting efforts are strong, however, employees who enter the car business still end up leaving. Why?
In today's segment, host Cory Mosley is joined by an esteemed panel of automotive retail professionals. This panel includes Elgie Bright, automotive department chair for Northwood University, Brandon K. Hardison, owner of Champion Strategies, and Kerri Wise, vice president of communications for TrueCar.
The panel first tackles why members of the minority community may or may not see the auto industry as a career opportunity. At Northwood University, Bright has a unique perspective about the lack of minority representation in automotive, especially when it comes to the executive level or higher. The industry is behind the curve, and collectively it has to be better about educating young people about the retail facing jobs available.
Next, the group discusses how naming conventions, dialects, and accents affect the hiring process. How should dealers reconcile the business side of things and the moral responsibility to give candidates a fair chance? Hardison says that middle managers need to take accountability and mentor these folks instead of leaving them to their own devices.
Wise adds, "It's a missed opportunity when we don't have diversity in the dealership or a segment of people don't think of this business as for them…It's one thing to intentionally try to recruit a more diverse staff but does your culture, procedures, and processes support that employee staying with the store?"
For more great insight from our panel, be sure to watch the entire show above. Join us next Thursday for another episode of Diversity in Automotive.
---
Did you miss last week's episode of Diversity in Automotive? Watch it here now! And don't forget to share your questions and comments with Jim Fitzpatrick at jfitzpatrick@cbtnews.com.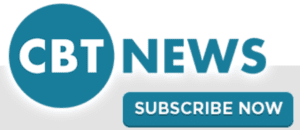 Be sure to follow us on Facebook and Twitter to stay up to date or catch-up on all of our podcasts on demand.
While you're here, don't forget to subscribe to our email newsletter for all the latest auto industry news from CBT News.