Earlier this week: Tensions escalated between the United Auto Workers (UAW) and Detroit-Three automakers, with the situation rapidly capturing national attention. General Motors president Mark Reuss responded to allegations about the company's wage policies, while former president Donald Trump made waves by choosing to address the UAW over attending a GOP debate. UAW president, Shawn Fain, remained steadfast while facing layoffs from industry giants GM and Ford. As the strike continues to grip automakers, its implications ripple across various spheres, prompting responses from President Joe Biden and analysts alike. Read more headlines this week in automotive industry news.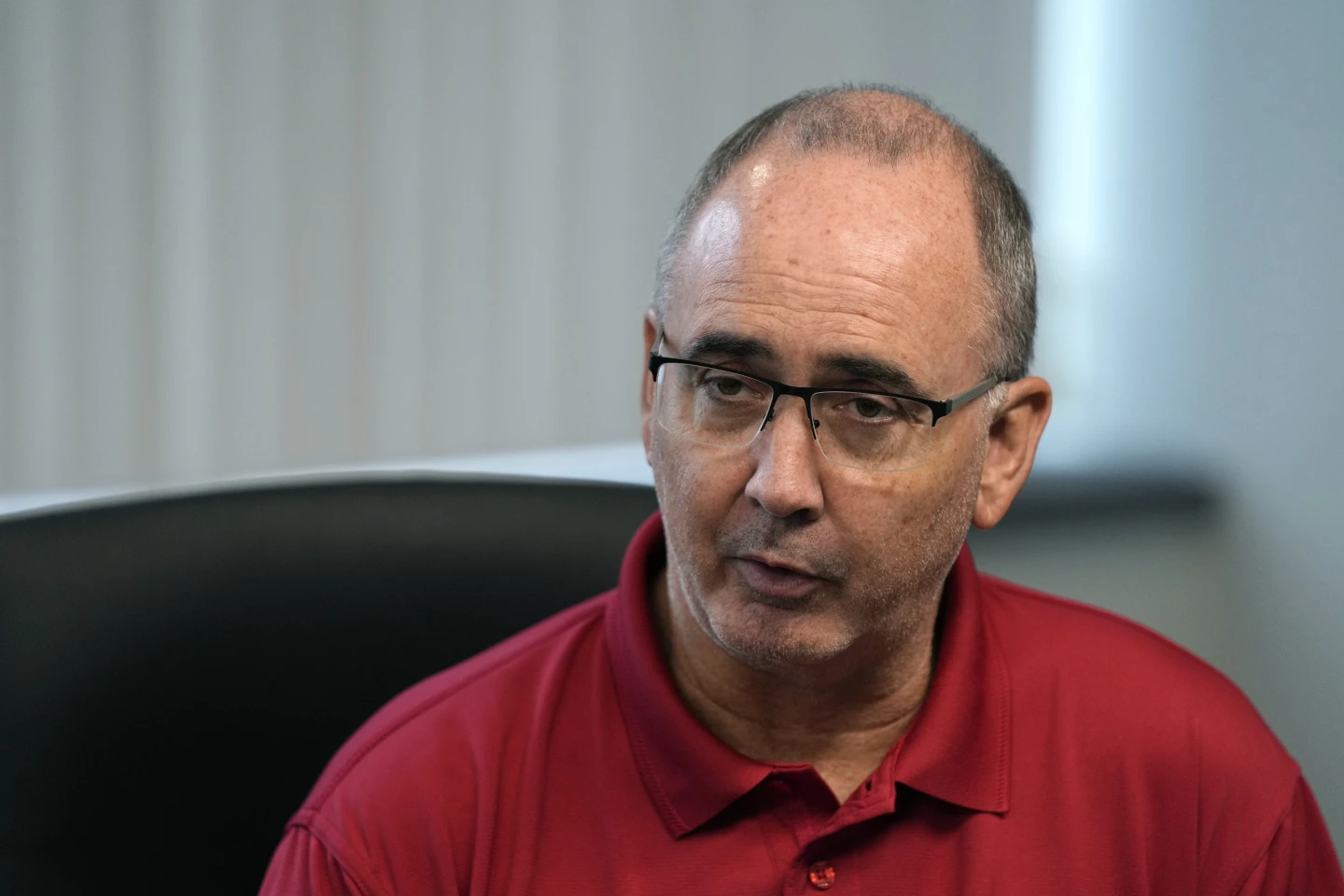 1. Layoffs at GM, Stellantis plants as UAW strike nears 7 days
General Motors and Stellantis joined Ford in laying off employees on Wednesday as the three automakers contend with manufacturing disruptions caused by the ongoing United Auto Workers strike. After warning its team members over the weekend that workforce reductions would be forthcoming if an agreement was not reached with the union in time, General Motors paused production at its Fairfax assembly plant in Kansas, leaving 2,000 employees without a job. Stellantis announced its layoffs sometime before General Motors, affecting three plants across Ohio and Indiana. Roughly 370 positions were cut due to what the automaker described as "storage constraints." Read More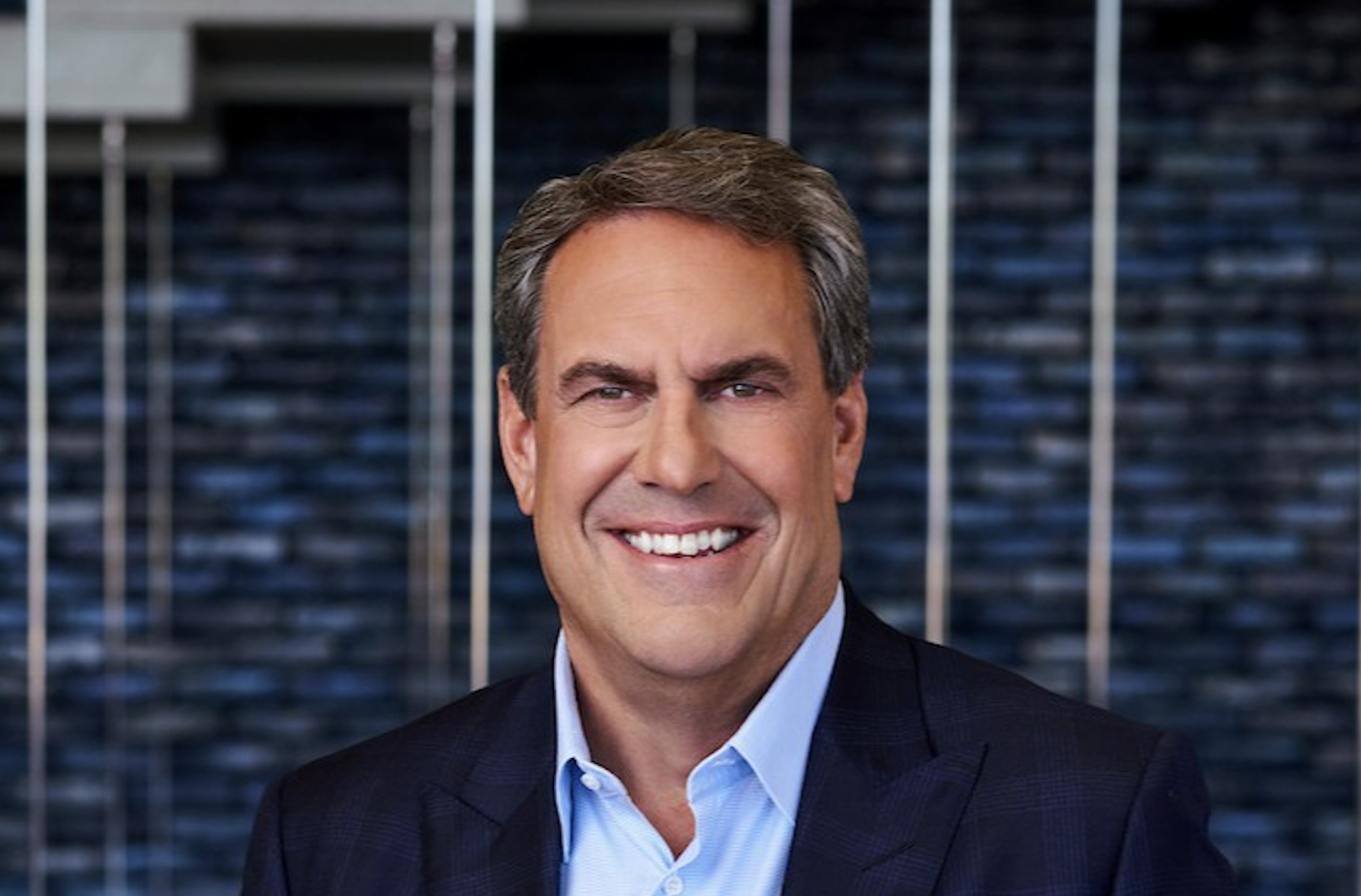 2. General Motors president calls United Auto Workers claims "myths"
General Motors president Mark Reuss responded to criticisms of the company's treatment and compensation of United Auto Workers members in an editorial published this morning on the Detroit Free Press website. In the piece, Reuss defended the automaker from numerous claims which he referred to as "myths." Although he did not go into detail about current pay rates, the president rejected the notion that the company's workforce earns "poverty wages." Read More
3. Trump to skip next debate, address United Auto Workers instead
Former president and current GOP candidate Donald Trump plans to address United Auto Workers members in lieu of joining his fellow Republican candidates at the upcoming primary debate on September 27. The news, which appeared first in the New York Times, comes as the United Auto Workers union threatens to expand its strike against Detroit automakers if they fail to budge on demands in the coming days. Campaign aides confirmed that the former president will skip the debate to speak before UAW members and may even join striking employees on the picket lines, although an adviser called the latter appearance "unlikely" due to security challenges. Read More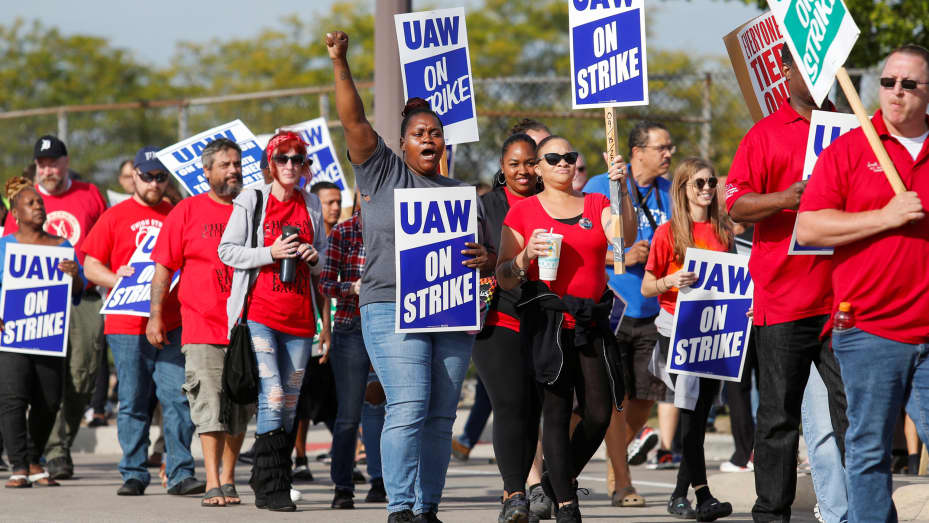 4. United Auto Workers chief Fain responds to layoffs at GM and Ford
United Auto Workers president Shawn Fain refused to back down in response to layoff threats at two manufacturing plants over the weekend, saying that the strategy "won't work." Ford was the first to lay off workers in response to the UAW strike, temporarily placing 600 employees at its Michigan Assembly Plant on leave. Parts manufactured at the facility must receive a protective coating after leaving production, but employee walkouts had forced the site's paint department to close. "Our production system is highly interconnected, which means the UAW's targeted strike strategy will have knock-on effects for facilities that are not directly targeted for a work stoppage," the company noted. Read More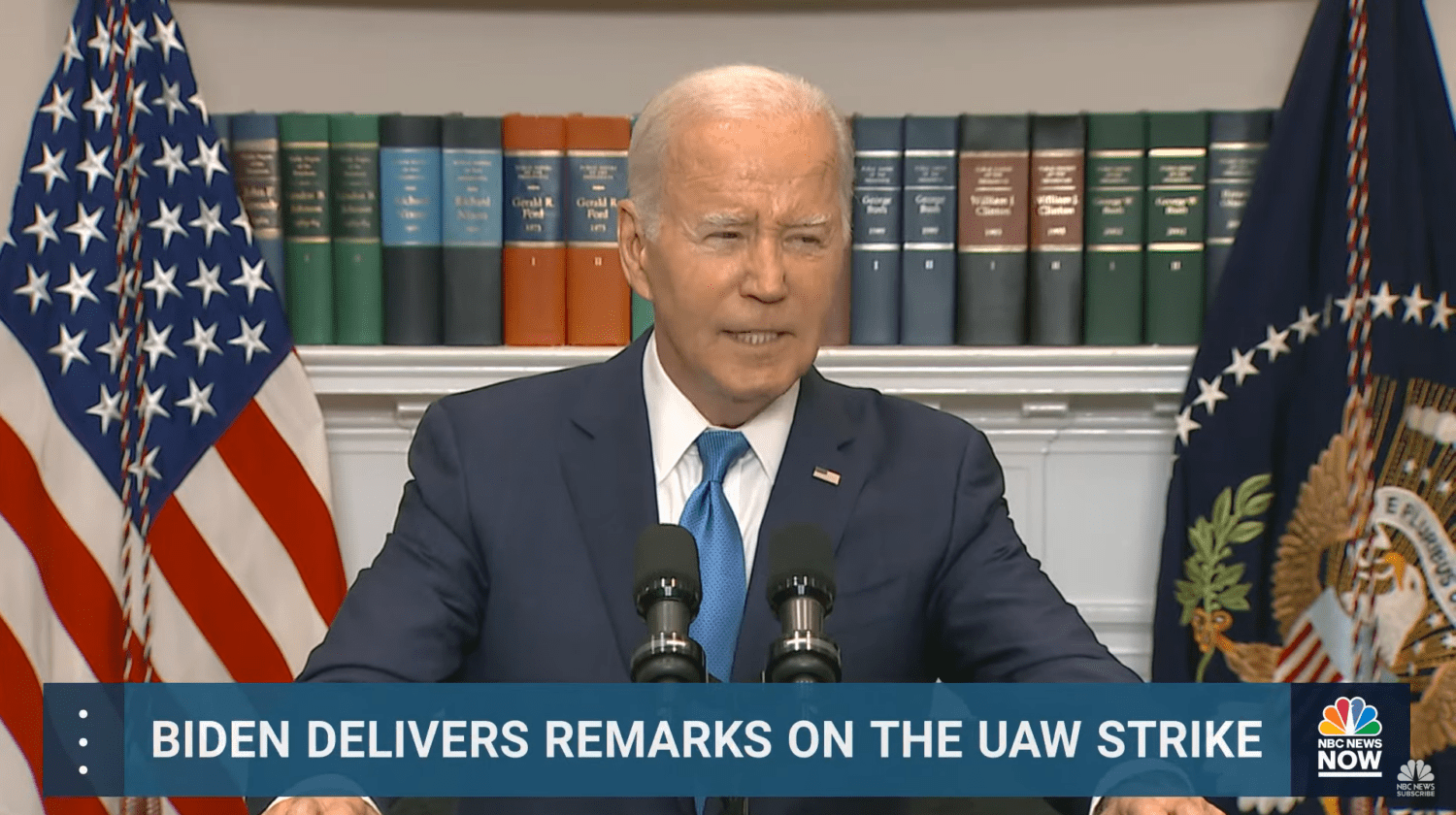 5. President Biden speaks on historic UAW strike against Detroit's Big 3
Around midday on Friday, September 15, President Joe Biden delivered remarks at the White House addressing the United Auto Workers (UAW) union strike
. A
fter failing to reach contract agreements with GM, Stellantis, and Ford, UAW President Shawn Fain announced targeted strikes at three union facilities in Michigan, Ohio, and Missouri
.
This is the first instance in its 88-year history that the UAW initiated a strike at all three of the Detroit-Three at the same time
.
Biden encouraged all parties to continue negotiations until they can reach an agreement. "No one wants to strike," he said.
"But I respect workers' right to use their options under the collective bargaining system and I understand the workers' frustration
."
Read more
6. How the United Auto Workers strike could impact Q4 sales — Jonathan Smoke | Cox Automotive
On this episode of Inside Automotive, host Jim Fitzpatrick joins Jonathan Smoke, chief economist at Cox Automotive. Smoke has spent his career laser-focused on the U.S. car market and recently oversaw the creation of his company's third-quarter Dealership Sentiment Index report, a survey identifying the expectations held by car dealers across the country. Having carefully examined the potential impacts of a United Auto Workers strike, he now joins the show to discuss what dealers are expecting to see in the coming months as events continue to unfold in Detroit. Watch now
7. Veteran GM, Ford dealer Mike Maroone shares insights on UAW strike
Nearly 13,000 United Auto Workers (UAW) members were instructed at midnight on Friday to strike key assembly plants belonging to the Detroit-Three, due to failed contract negotiations. The union's demands include significant pay hikes and enhanced benefits, among other things. This strategic strike, affecting plants in Missouri, Michigan, and Ohio, is seen by UAW President Shawn Fain, as a tactic to strengthen the union's bargaining power and force an atmosphere of unpredictability. Joining us to share his perspective on the strike, is Mike Maroone, the CEO of Mike Maroone Auto and retail automotive veteran. Watch now
8. How the United Auto Workers strike could disrupt dealers – Jim Ziegler
Now to our continuing coverage of the United Auto Workers (UAW) strike against the Detroit Big 3. On this edition of Inside Automotive, we're joined by Jim Ziegler, automotive retail veteran, speaker, and President of Ziegler SuperSystems, to learn how this move could impact dealers. Watch now
9. How this year's Detroit Auto Show impacted consumer sentiment – Jessica Caldwell | Edmunds
Joining us on today's episode of CBT Now we have Jessica Caldwell, Edmunds' Executive Director of Industry Insights. Caldwell is providing us with a look inside the ongoing Detroit Auto Show taking place from September 13-24. The Detroit Auto Show, also known as the North American International Auto Show (NAIAS), is an annual auto show held in Detroit, Michigan, U.S., at Huntington Place. Watch now
10. Serra Automotive's Joe and Matt Serra on fostering a great culture and future plans for the 50-year-old dealer group
Recently, Jim Fitzpatrick had the opportunity to visit the Serra Automotive headquarters in Fenton, Michigan. On this episode of the Executive Profile, he is joined by the President and CEO Matt Serra, and Chairman Joe Serra in commemorating 50 years of incredible accomplishments for the auto group. Serra Automotive employs approximately 3,000 employees across seven states and manages a network of 54 dealerships, 66 automotive franchises, and 25 brands. Watch now