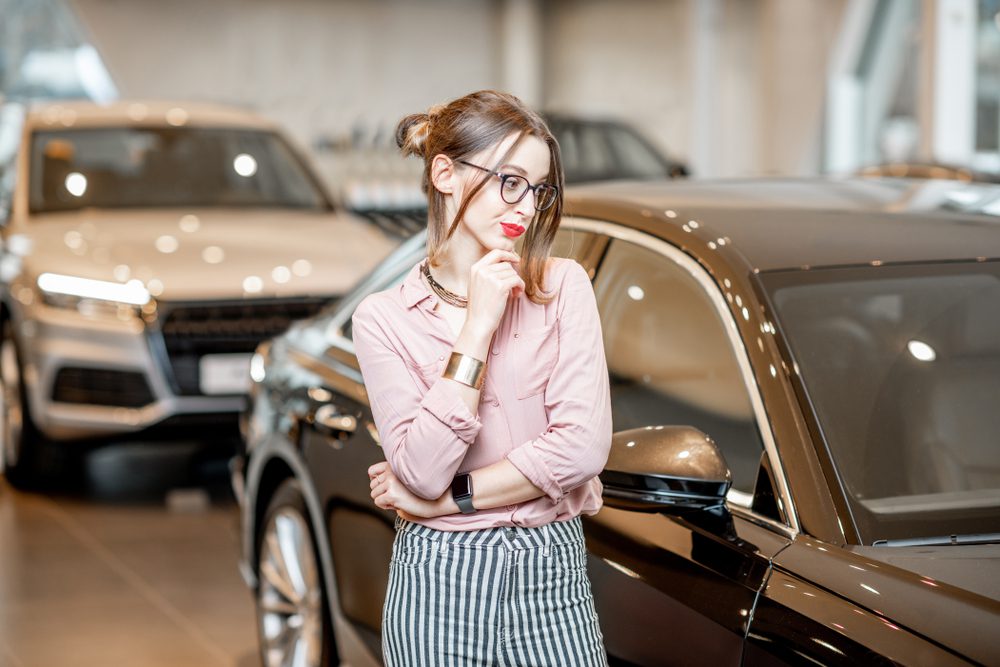 Americans prefer to keep their transportation options more traditional than most other countries. That's what the 2022 Global Automotive Consumer Study by Deloitte discovered, identifying several key areas where the auto industry is struggling to gain traction in the U.S. Rather than embracing new tech, Americans tend to remain skeptical and prefer the purchase and ownership experience that's familiar.
Ownership rather than shared mobility is preferred and interest in EVs is lower than in most other areas of the world. And while advanced features notably improve safety and convenience, U.S. drivers are less likely to want them based on the increased price. When shopping for a car, an overwhelming majority prefer to buy in person. 
Less willing to pay for tech
Mid and upper-level trims are a significant factor in the rising average transaction price (ATP) through 2022. Carmakers are churning out models with the higher-end features that sell based on the demand for vehicles more so than the want for the added tech. The 2022 Deloitte study found that American car shoppers ranked among the most unwilling to spend more than $500 extra for a vehicle with "advanced technologies" in all five categories – safety, connectivity, infotainment, autonomy, and alternative engine solutions.
EV adoption still behind the rest of the world
According to data in the study, Americans prefer their gas and diesel-burning engines over all others. Of those surveyed, 69% responded that an ICE vehicle would be their preference for their next vehicle's powertrain. Only 5% said they would prefer an electric vehicle for their next car, truck, or SUV. While that's the same rate as Southeast Asia and India, both of those areas have higher interest in hybrid and plug-in hybrid with at least partial electrification. 
Americans want to own their cars
Additionally, respondents in the U.S. are more apt to own a personal vehicle over ride-sharing and other shared mobility options than any other area surveyed. A massive 76% of respondents stated that a personal vehicle is the preferred mode of mobility. No other option garnered more than a single-digit percentage with 6% opting for a taxi service and 5% choosing "shared e-scooter/bicycle". 
This is a bit of a dichotomy though since carmakers are charging more for vehicles that have additional tech. Some of those features include subscriptions. 
Jason Coffman is the U.S. automotive consulting leader and principal for Deloitte. He says, "Current changes in the automotive industry are being driven by the pandemic, consumer behaviors, and new product and service offerings. Agility around offerings that cater to consumer demands for convenience and ease of use, such as virtual purchasing and mobility applications, may prove successful for automotive leaders who are leaning into changing customer needs and demands for a better-integrated driving and lifestyle experience. However, as we've seen with the global supply chain, challenging existing paradigms in the automotive sector is often complicated and costly, and convincing the customer to pay for further mobility services in a free app world is a difficult proposition."
In-person shopping is still king
Omnichannel shopping and modern retailing remain a top priority for the auto industry to satisfy consumers' expectations for a faster, less aggressive, and more convenient buying experience. But three in four car shoppers still prefer to conclude their purchase in person. 
This is a common thread among the areas surveyed with response rates for in-person preferences ranging from 68% to 80%. It does not take away from the need for digitalization in the shopping experience but, rather, it emphasizes the need for seamless transitions between channels.
The automotive retail industry has moved in leaps and bounds in recent years with digital retailing, subscription car options, and EVs among other things. However, most car shoppers still prefer aspects of what they are comfortable within the shopping experience, and dealerships should continue to be mindful of working within the shopper's parameters.
---
Did you enjoy this article from Jason Unrau? Read other articles on CBT News here. Please share your thoughts, comments, or questions regarding this topic by submitting a letter to the editor here, or connect with us at newsroom@cbtnews.com.
Be sure to follow us on Facebook and Twitter to stay up to date or catch up on all of our podcasts on demand.
While you're here, don't forget to subscribe to our email newsletter for all the latest auto industry news from CBT News.