There is no doubt in anyone's mind that the COVID-19 pandemic has greatly impacted businesses and consumers in a way most people would have never expected. Businesses of all forms are having to cut budgets, lay off employees, and miss out on a lot of face-to-face interactions that are normally a critical component for the retention of customers. While the long term global effects of the pandemic seem bleak at the moment, businesses in all industries including the auto industry need to continue to try harder than ever to retain customers and keep them coming back. 
We have probably all seen the "What can I help you with?" bots on the bottom of many websites, including dealerships. This technology, referred to as Intelligent Virtual Assistants (IVAs), can take some of the workload away from a dealership's leadership and employees by answering questions rapidly and directing customers to the information they are seeking. Next, IT Corp. reported that IVAs can save both time and money, including an 83% reduction in live chat traffic for staff.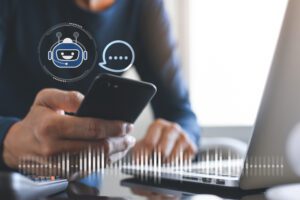 Some dealerships choose to have an IVA assist customers with onboarding paperwork and other administrative tasks such as answering questions regarding the dealerships' COVID-19 safety measures or scheduling maintenance or a sales visit. IVAs can also ask customers for their feedback, which can always help dealerships tweak whatever they need to in order to keep customers happy. Ultimately, IVAs help customer retention because in many situations they will be able to provide a quick answer and go through various processes without the customer having to wait for a representative. That allows dealership staff to tend to other priorities throughout the day. 
Since many dealerships have a limited capacity in the showroom at the moment, other measures need to be implemented to increase customer retention so crucial business isn't lost. Loyalty programs have always been a huge incentive for repeat customers, but they might be more critical now than ever. Making it easy for customers to track rewards (e.g. via a smartphone app) and offering deals like exclusive discounts on cars or free/discounted maintenance can be a stellar idea when trying to get a customer to stay loyal. 
Personalized and continuing communication is also more key than ever, as it makes customers feel valued and more than just "a number." Even if certain customers are not giving you as much business as they were pre-pandemic, it is important to keep in touch so they don't forget about you and opt to visit a different dealership later on. Dealerships who opt for advanced technology sometimes choose to use predictive analytics that will help them determine which customers may return sooner and who might not come back for a few years (or more). Having technology help in predicting where customers are at in their car buying journeys, can help you send out the right communications tailored to their needs. 
Most dealerships were abruptly shuttered for some time due to government mandates, and this led many to realize how useful technologies can be for sales and customer service. Having a great website with features like 360-degree views of available vehicles and a layout that is simple to follow makes it easier for customers with no technological frustrations, which could lead to them exiting and you losing business. Increase your social media presence and market more online if possible to stay at the forefront of your customers' minds. Also, make sure you are keeping up with proper inventory numbers for any customers who might submit inquiries. 
Overall, businesses cannot survive without their customers, and dealerships are no exception. It is important to learn what your customer base wants and what motivates them to come back to you. Giving customers rapid, reliable, and fair service as much as you can, will increase their happiness and satisfaction, which will keep them coming back so your dealership can succeed. 
---
Did you enjoy this article from Kimberly Hurley? Read other articles from her here.

Be sure to follow us on Facebook and Twitter to stay up to date or catch-up on all of our podcasts on demand.
While you're here, don't forget to subscribe to our email newsletter for all the latest auto industry news from CBT News.