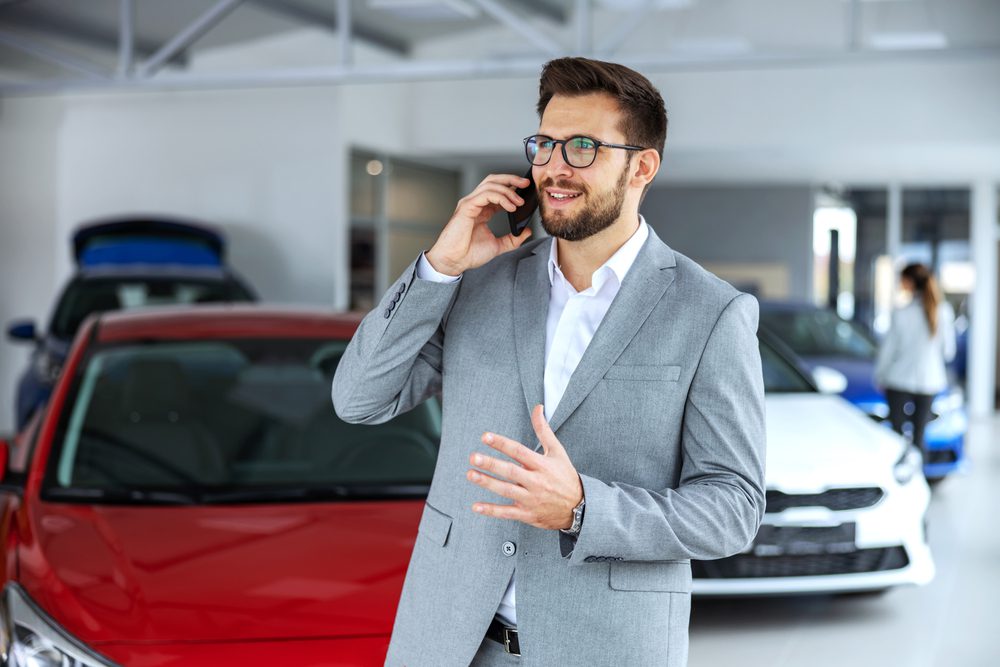 2020 was a disruptive year for many industries, including the automotive industry. Car sales were down by an estimated 15 percent in 2020, mostly due to the economic shock of the pandemic in the spring, with shutdowns and other challenges limiting inventory and consumers wary of spending. However, the last quarter of 2020 saw impressive sales that helped make up some lost ground, as many consumers sought the safety of a personal vehicle over public transportation.
The strong sales numbers at the end of 2020 are remarkable considering that many people are still unable or uncomfortable visiting a showroom in person. The onset of the pandemic made a lasting change in the way that consumers are interacting with car dealerships, and that is driving a dramatic shift to engage virtually versus in person. Based on the shifts that occurred in 2020, these are a few trends we expect to see in 2021 and beyond.
Websites will play an outsized role in the car purchasing journey
Car buyers were already using the internet to research new or used cars, and the pandemic has accelerated that trend. As consumers are expecting a more comprehensive online experience, auto dealers need a digital strategy that drives traffic to their website, immediately engages the visitor so they don't flee to a competitor and provides a collaborative and visual experience that matches in-person shopping. Social tools can help drive site traffic and "NudgeBOTs" can immediately engage new visitors with interesting offers. Getting questions answered 24/7, online appointment setting, and live customer sales and support are essential components in the new digital experience.
Technology, including live engagement tools like high-definition video chat, co-browsing, and conversational AI, enables consumers to conduct the car or truck-buying journey online. Potential buyers can chat with a salesperson via text or face-to-face with video, see details of the model they are considering, or investigate various car configurations or financing options. Even after the end of restrictions that limit in-person shopping, consumers will still expect the convenience and ease of digital options during the car buying experience. Car dealerships and OEMs will scramble in 2021 to up their digital game, and their success will have an impact in both the short and long term.
Motor shows will be virtual, and car sellers will draw a crowd to digital experiences
For decades, the auto industry has used motor shows to create a spectacle and build excitement for new product offerings. The festival atmosphere draws both the serious and casual car shopper, generating important sales opportunities. Now OEMs and car manufacturers need to create that "festival atmosphere" in the digital world.
In 2020, Hyundai Germany launched its own virtual showroom allowing customers to see and experience new car models from the comfort of home. When the decision was made to move the 2021 Brussels Motor Show to a virtual format, D'Ieteren Automotive, Belgium's number one vehicle distributor, launched an initiative to bring the excitement and thrill of exploring a new car online for its renowned brands including Porsche, Audi, Škoda, SEAT, Cupra, and Volkswagen. During the show and beyond, car buyers and enthusiasts are experiencing these brands' exciting new models safely from anywhere, on any device.
Virtual showrooms, like Hyundai's, connect customers one-on-one with knowledgeable sales staff and allow them to experience a car in detail. Live two-way video allows a customer to talk face-to-face with a product expert. Wall-mounted and handheld high-definition cameras allow the product expert to show every angle of the vehicle both inside and out. And, real-time collaboration and co-browsing allow the product expert and car buyer to go deep on product specifications and car configurators together – all without having to leave the house.
In the same way, virtual auto shows enable people from around the globe to experience an exhibition and visit OEM and dealer 'booths' to see exciting new models they are interested in. These booths linked to text and video chat-enabled websites will make it possible for customers to see new vehicles up close and ask questions as they arise without having to travel to a crowded convention center. Even after it has been deemed safe to gather in person again, innovative auto manufacturers and dealers will continue to offer virtual showrooms and participate in virtual auto shows to expand the audience they are able to reach and increase conversion rates.
Dealerships will stay 'open' longer to meet buyer's needs
Car and truck buyers expect anytime, anywhere access to information on automobiles. They want to shop at whatever time of day is most convenient for them, and do it from their living room, office, or the beach. Keeping the car showroom "open for business" longer will become an essential part of a dealership's digital strategy. Websites must be enabled to engage, support, and complete transactions for customers 24/7.
AI-driven ChatBOTs that never sleep, can answer questions, direct customers to pages deep in the site to provide information or car specifications, and highlight interesting offers. Customers can easily schedule an appointment immediately with a sales agent or for maintenance service at their preferred time. Showrooms can be manned after hours with minimal resources to provide live engagement and car exploration exclusively for website visitors. A prospective car buyer can video chat from their living room with an on-site product specialist who can provide detailed visuals of the car interior, or discuss financing options while looking the customer in the eye.
The digital car buying experience accelerates in 2021 and stays for good
Digital strategy was already an emerging priority for dealerships and OEMs, but in 2021 the importance will be supersized. Many changes made due to the disruptions of 2020 will have staying power far beyond the current year. Dealerships and OEMs that want to get ahead of the pack will use 2021 to heavily invest in technology that lets their customers do every part of the car or truck buying journey online, while ensuring the experience delights customers while driving revenue and increasing customer satisfaction.
---
Did you enjoy this article from Priya Iyer? Read other articles on CBT News here. Please share your thoughts, comments, or questions regarding this topic by submitting a letter to the editor here, or connect with us at newsroom@cbtnews.com.
Be sure to follow us on Facebook and Twitter to stay up to date or catch-up on all of our podcasts on demand.
While you're here, don't forget to subscribe to our email newsletter for all the latest auto industry news from CBT News.