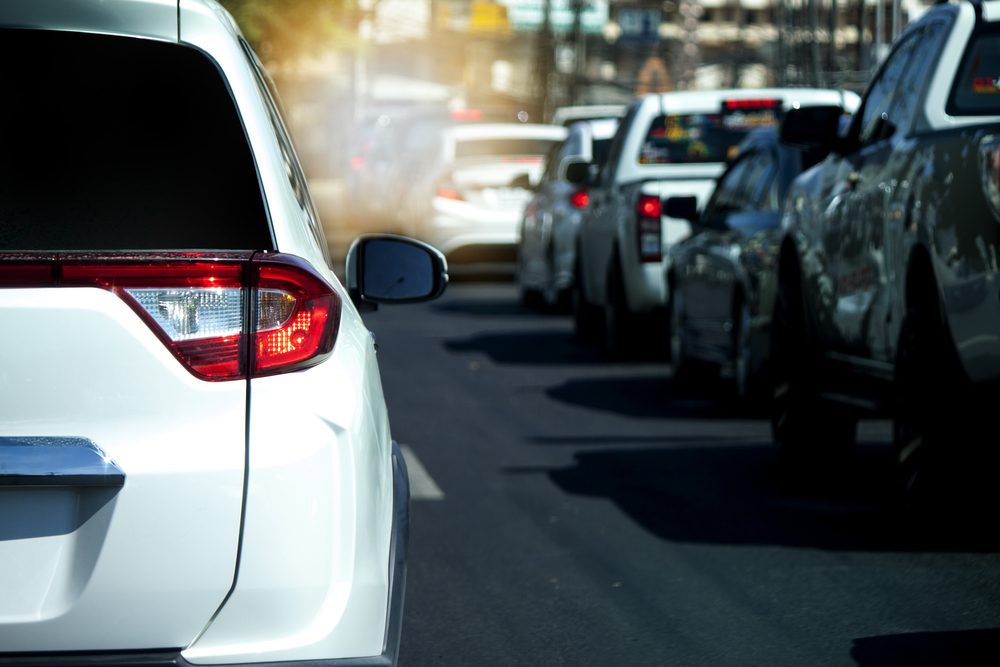 Despite traffic volumes experiencing a significant decrease throughout 2020 in the United States, the roadways haven't become any safer. A new report from the National Safety Council says that vehicle-related deaths increased in 2020 over the previous year by 8%, to as many as 42,060 deaths. It's the highest number reported since 2007, and it's the highest year-over-year increase by NSC estimations since 1924.
Overall, NSC is reporting that traffic volumes shrunk by around 13% for the calendar year as 'work from home' initiatives and statewide lockdowns kept people from travelling like normal. A relatively modest return to normal pace in many parts of the country is keeping traffic lighter than normal.
The most sobering statistic may be that the fatality rate per 100 million miles driven climbed by 24% year over year.
Serious traffic offences skyrocketed during the pandemic as fewer people occupied road space. The NHTSA found that speeding was the top factor, and alcohol, marijuana, and opioid use by drivers was notable.
Lorraine M. Martin is president and CEO of the NSC. She said, "It is tragic that in the U.S., we took cars off the roads and didn't reap any safety benefits. These data expose our lack of an effective roadway safety culture. It is past time to address roadway safety holistically and effectively, and NSC stands ready to assist all stakeholders, including the federal government."
Unsafe driving practices nearly nationwide
Only nine states experienced a decrease in vehicle-related deaths in 2020. Of the others, eight states had increases of more than 15%. It's a national problem, and Minnesota Public Safety Department's Office of Traffic Safety's director Michael Hanson said, "It's kind of terrifying what we're seeing on our roads. We're seeing a huge increase in the amount of risk-taking behavior.
"Almost immediately the fatality rate started to go up, and go up significantly… It created less congestion and a lot more lane space for drivers to use, and quite honestly, to abuse out there."
The NSC has called on the Biden administration to immediately commit to eliminate vehicle-related deaths. Their recommendations include implementing mandatory ignition interlock devices for all drunk driving convictions and at lower impairment levels, lowering speed limits, banning all cell phone use including hands-free, moving seat belt laws from secondary enforcement to primary in all states, and others.
Opportunity for dealers to impact community
Highlighting these sobering statistics isn't likely to be a strategy to increase sales, but dealership personnel can influence road safety in their own neighborhoods with special homegrown initiatives. That can come in several fashions such as:
Safe motoring clinics geared toward young drivers. Offering the dealership's resources – whether it's personnel, vehicles, or the location – can provide a venue for new or youthful drivers to hone their skills while connecting with the dealership's products.
Partnering with a local organization like Mothers Against Drunk Driving (MADD) to bring awareness to a growing problem.
Promoting use of ADAS systems and demonstrating their operation to car shoppers effectively, helping improve the safety on the roads. It also pivots the conversation from performance to safe driving.
---
Did you enjoy this article from Jason Unrau? Read other articles on CBT News here. Please share your thoughts, comments, or questions regarding this topic by submitting a letter to the editor here, or connect with us at newsroom@cbtnews.com.
Be sure to follow us on Facebook and Twitter to stay up to date or catch-up on all of our podcasts on demand.
While you're here, don't forget to subscribe to our email newsletter for all the latest auto industry news from CBT News.