Going from good to great requires building a customer-centric dealership organization.  Customer-centricity is a requirement for the New Normal, which is critical to improving business performance and long-term profitability.
With defined and properly supported Customer-Centric (Next Practices) and management alignment cultures, you can explore internal customer and external customer feedback as it relates to the pillars that impact the very thing that we stand for, which is providing a truly outstanding customer service experience. 
Examples of Customer-Centric Pillars Are:
Communications

Empowerment

Management Alignment and Behavior

People Processes and Next Practices

Understanding and creating a Value For Customer Expectations 

Vision
The process of a Customer-Centric Culture provides you with an understanding of where action may need to be taken to achieve what truly outstanding customer-centric cultures can provide as well as the steps required to improve business and succeed in the process. 
Real Customer-Centricity Cultures Require:
A strong management alignment strategy that is fully understood supported and lived throughout the dealership and organization.

Internal and external customer input that is solicited, communicated, and acted upon.

Internal customer buy-in to help create practice drill and perfect management alignment values between all internal customers meaning employees, whether customer-facing or not, and most importantly the external customer.
Becoming a Customer-Centric Dealership Organization:
Being customer-centric requires more than just a slogan. You must genuinely want to anticipate customer needs and delight them with products and services they may not have thought of but will immediately create a want and a need.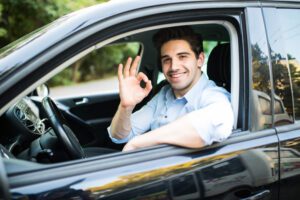 Customer-centric dealerships create value in products, processes, policies and service cultures. All of these are designed to support and provide customers with truly outstanding service experience in every part of the dealership.
A few best practices:
Dealers are committed to customer-centricity are those who are passionate and truly believe the customer comes first. 
They truly believe that without the customer, they cannot succeed in business. 

Truly genuinely want to see the world through the customer's eyes. 

Dealer marketers inside customer-centric retail organizations understand what customer's expectations are and use customer data that gets turned into valuable information they can use to capture customer insights.

Dealers share this information across the entire dealership and organization.

Dealers who are committed to customer-centricity focus on what the customer wants and needs, and develop products and value added services built around the values and expectations of their customers.

Dealers who are committed to real customer-centric business models focus on building relationships designed to maximize the customer's service experience.

Dealerships that are committed to real customer centric ways of doing business analyze, plan and implement a carefully formulated value added customer service strategy that focuses on creating and keeping profitable and loyal customer for longer periods of time.
Measure the success of a customer-centric dealership
Not every dealership and organization will have the same customer metrics or critical performance indicators to measure the results that come from a customer- centric business model.
However, the two most important customer-centric metrics and critical performance indicators that should be carefully monitored are the (CCR), which is customer churn rate, and customer lifetime value also known as (CLV).
Customer Churn Rate
Acquiring new customers is getting more and more difficult. Therefore, more and more dealers are investing in keeping existing customers instead of trying to find new ones:
Acquiring new customers can cost up to five times more than keeping existing customers

A two percent increase in customer retention has the same effect on profits as cutting costs by 10 precent
Dealers with high customer retention rates grow at a faster pace and have less attrition. The key to success is to understand why people leave, and why people remain customers.
To calculate the churn rate, measure the number of customers who left in the last 12 months divided by the average number of total customers (during the same period).
Customer Lifetime Value (CLV)
Customer lifetime value measures the profit your business makes from any given customer in any profit center.
Customer Lifetime Value is the single most important metric for understanding your customers and market. CLV metrics helps you make important business decisions about sales, service, marketing, and customer support.
For Example
Marketing: How much should I spend to acquire a customer?

Product: How can I offer products and services tailored for my best customers?

Customer Support: How much should I spend to service and retain a customer?

Sales: What types of customers should we spend the most time on trying to acquire?
Calculating Customer Lifetime Value
When calculating CLV there are many thing to consider based on what the specific questions needed to be answered. But the most straightforward way to calculate CLV is to take the revenue you earn from a customer and subtract out the money spent on acquiring and serving them in a value added way.
For dealers, leaders and managers interested in creating a more customer-centric business, the most valuable asset is and always will be the customer. The profits generated during the retention phase are often known as customer lifetime value or CLV.
Example: To calculate CLV, take the revenue you earn from a customer, subtract the money spent on serving them and adjust all of the payments for time value of money.
Calculating the customer lifetime value helps you understand why it makes sense to invest in keeping your customers. It's a great way to get an understanding of your customer portfolio and to segment your customer.
Transformation: Making Shift Happen
The New Normal in our industry requires a shift towards becoming a truly customer-centric organization. This is not an easy task. It is both complex and long but, very well worth the effort. Do not be put off by this as even the smallest changes to policies and procedures can have a significant benefit for the dealership, internal customers (meaning the employees) and most importantly the end user as we know them, the external customers who choose to do business with your dealership.
Customers are the source of all your business! 

Being a customer-centric dealership organization is about being the best of the best and always getting better by helping to unlock the true potential of customer value. 

Always put yourself in the shoes of the customer! 

Make sure your dealership is serving up to their expectations so you can maximize customer value.

Are you a customer-centric organization?

Are you seeing the benefits? 
A customer-centric business model will help create enormous potential to boost conversion, improve ROI, increase customer lifetime value, and even drive a more competitive advantage into the core of your dealership organization.
Driving business forward successfully in business requires dealers to identify a customer centric culture and drive it into the fabric of your dealership in a way that cannot be torn! That's what several market leaders do. Learn more about enablement, activation and transformation.