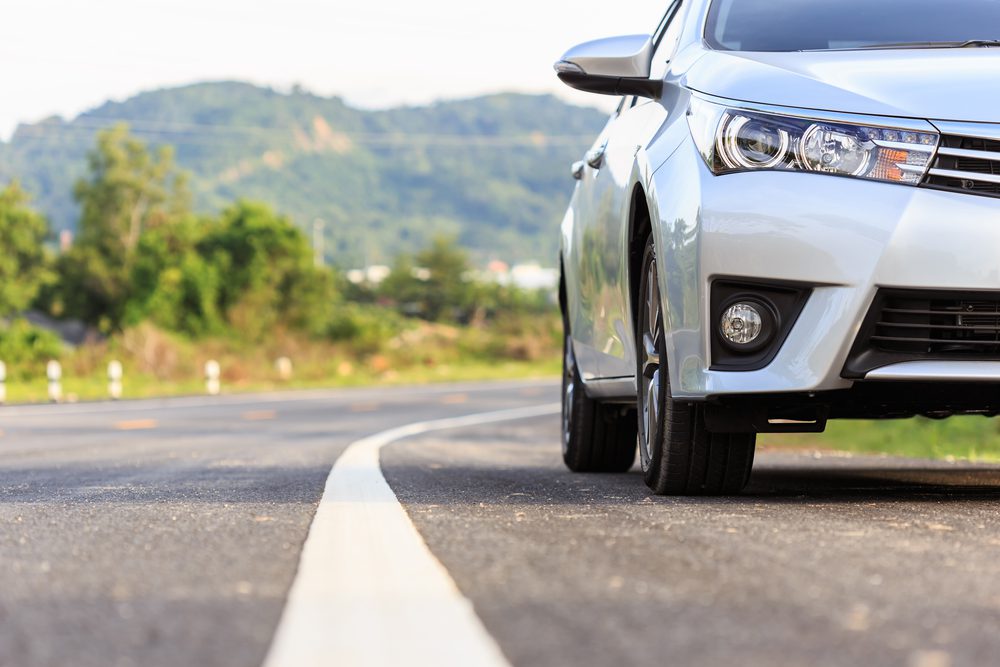 Vehicles on the road in the US are getting older, on average. The most recent report from S&P Global Mobility shows that the average age of vehicles in operation has risen to 12.2 years, the highest it has ever been. Over the past year, that average has crept up by two months, and it's the fifth year running that the American fleet has risen in age. 
The causes are no surprise to most in the automotive industry, a sector struggling to source enough semiconductor chips to build in-demand vehicles. Production lines for many automakers have had brief interruptions, and the reduced supply hasn't been able to rise to the demand by consumers and fleets. 
Lower scrappage rates prove that drivers are holding onto their aging vehicles longer. S&P Global Mobility's data shows that scrappage represented just 4.2% of cars in operation at 11 million units, which is the lowest rate in 20 years. 
S&P Global Mobility's associate director of aftermarket solutions, Todd Campau, said, "While some of the new vehicle demand has been destroyed, as supply chain challenges ease, some pent-up demand for new vehicles is expected to be realized through the middle of the decade. At that time, scrappage rates could increase, creating the climate for average age to moderate or even reduce slightly."
With reduced supply and insatiable demand, Campau iterated that prices on dealership lots have gone up, affecting affordability for many buyers. He said, "It is a little bit of a unique situation driving the growth trajectory. We expect it to continue to grow for a few years and then drop off in the '25, '26 range, depending on how the pandemic, pent-up demand, and scrappage work out."
Rising age will lead to more service and parts opportunities
The average age of passenger cars has increased to 13.1 years, while the average age of pickup trucks has climbed to 11.6 years. For dealers and repair shops, older vehicles with limited inventory to replace them can lead to higher revenue at the service desk since drivers have little recourse but to pay for increasing repair bills. 
That's especially important for the pickup truck, and SUV segments, where more maintenance is required, and parts and labor for repairs tend to be considerably higher. And drivers of vehicles seven years of age and older have a higher likelihood of driving the car until it's scrapped. These drivers might be holding onto an older vehicle, hesitant to transition to new tech like an electric vehicle until the industry has moved forward a few more years. 
Among the fledgling EV segment, higher adoption could help the average age plateau or decrease in the coming years. And interestingly, trucks and SUVs powered by batteries rather than ICE engines are the more sought-after options. And while EVs were primarily short-range vehicles until recently, drivers are now using them almost the same as an ICE vehicle, averaging around 12,000 miles per year. That will begin to present opportunities for service revenue also.
Campau said, "Behavior in the BEV market similar to the overall market – customers like truck and utility body styles; and manufacturers have reacted to position their portfolios to meet that preference. Interestingly, it's not the only similarity with the overall market. BEV miles traveled in recent years also have trended toward the norm, with BEVs averaging about twelve thousand miles annually, which is only a couple hundred miles lower than the total population's average."
Regardless of ICE or EV, an increase in vehicle age along with the supply shortage will continue to drive more owners to the service shop, limping their aging vehicles along a few more months or years. Dealers should be cognizant of the trend and be mindful of the opportunities for revenue coming through the service drive.
---
Did you enjoy this article from Jason Unrau? Read other articles on CBT News here. Please share your thoughts, comments, or questions regarding this topic by submitting a letter to the editor here, or connect with us at newsroom@cbtnews.com.
Be sure to follow us on Facebook and Twitter to stay up to date or catch up on all of our podcasts on demand.
While you're here, don't forget to subscribe to our email newsletter for all the latest auto industry news from CBT News.