According to the recently released
Blue Sky Report®
by
Kerrigan Advisors
, the auto dealership buy/sell market continued its record-breaking activity during the second quarter of 2022, up 16% compared to 2021, despite economic challenges. In the
first half of 2022
, 167 dealership buy/sell transactions were reported, totaling 406 transactions for the trailing twelve months ending in June 2021, a new record.Average dealership blue sky values reached a new high of $12.1 million in the second quarter of 2022, up $5.7 million from the previous year, primarily due to record dealership earnings. The robust M&A activity we have been seeing continued through August, with four new acquisitions in Florida, Missouri, California, and Illinois.
Morgan Automotive Group acquires three dealerships from Wilde Automotive Family
Morgan Automotive Group increased its rapidly growing footprint in Florida with the August 16 acquisition of three Wilde Automotive Family stores.
The purchase, confirmed by Morgan Automotive CEO Brett Morgan, included brands covering three consumer segments: Wilde Honda, Wilde Lexus, and Wilde Jaguar-Land Rover, all of Sarasota. The dealerships will drop the Wilde name and be known as Honda of Sarasota, Lexus of Sarasota, and Jaguar-Land Rover of Sarasota.
Sarasota isn't a new market for Morgan Automotive since their BMW and Lamborghini stores have been in Sarasota for over a decade. "We are thrilled to add Lexus, Jaguar, Land Rover and Honda to that market."
Morgan Automotive now has 59 dealerships. Last year, they retailed 60,951 new vehicles.
US Auto Trust continues its growth with Jaguar-Land Rover of Los Angeles acquisition
US Auto Trust acquired Jaguar-Land Rover of Los Angeles, on August 2, from Triunity Automotive Group. As a result, according to group president Matt Kaiser, the rapidly growing US Auto Trust has doubled its store portfolio over the last eight months, including three Jaguar-Land Rover stores and a July 11 Hyundai-Genesis of Glendale acquisition.
Presidio Group, an investment banking and dealership advisory company in Denver and Atlanta, represented Triunity in the sale to US Auto Trust.
Led by Tampa Bay Buccaneers owner Edward Glazer, US Auto Trust also owns Jaguar-Land Rover San Jose, Cadillac of Pasadena, Aston Martin, and Jaguar-Land Rover dealerships in Newport Beach, Calif., plus Aston Martin San Diego.
Semersky Enterprises acquires Audi Kirkwood from LeadCar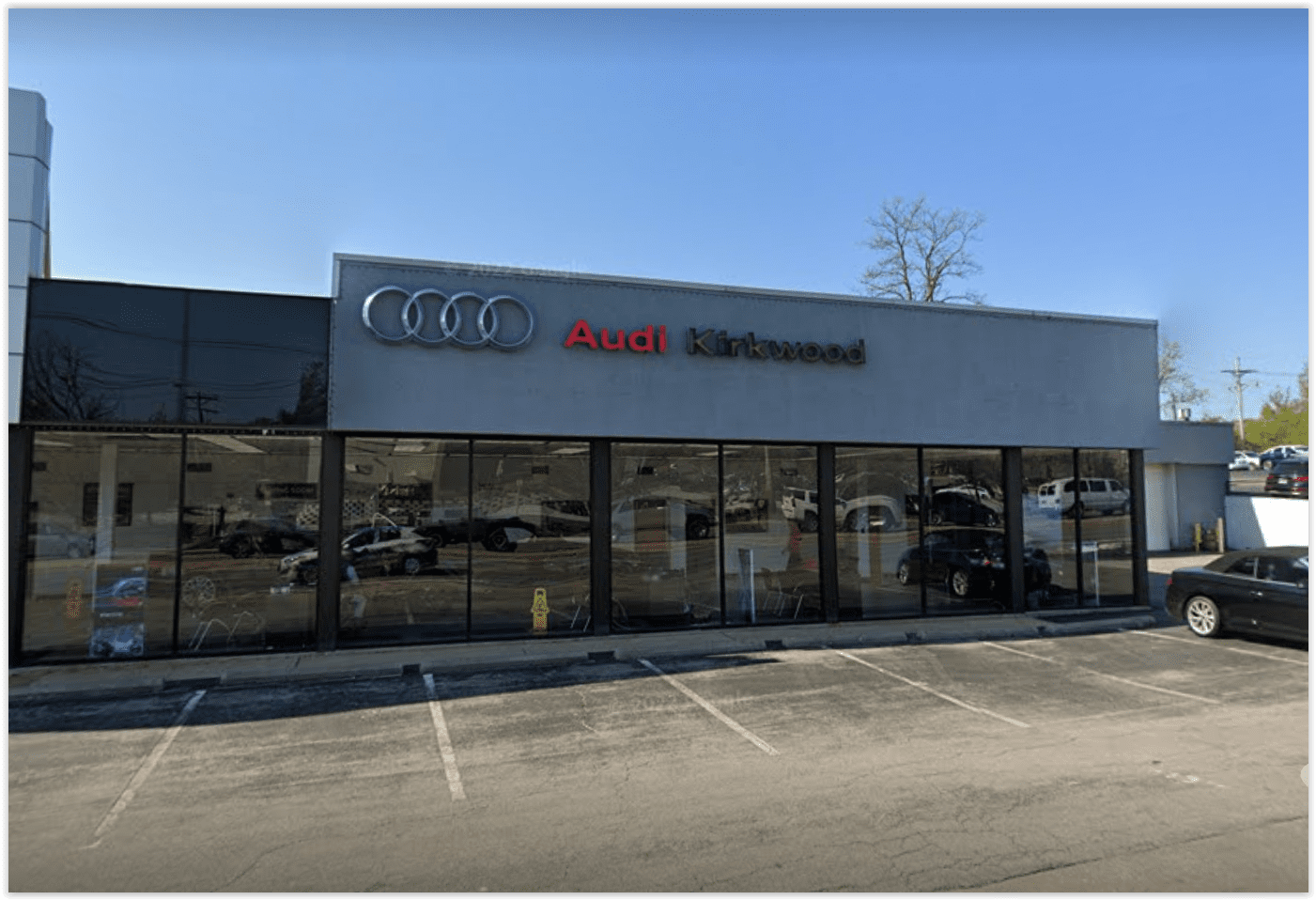 Semersky Enterprises added to their growing Audi stores through an August 9 acquisition of LeadCar's Audi Kirkwood, Missouri, according to LeadCar advisor Haig Partners.
Sermersky chief executive officer Ernie Semersky said, "We are excited to add Audi Kirkwood to the Semersky family of Audi dealerships and bring our passion for Audi to another great city in the Midwest where we've been the leading Audi dealer for over 45 years."
The news release continued, "We look forward to working with the Audi Kirkwood team and bringing our best-in-class client experience to the St. Louis marketplace,"
Congratulating Semersky on the acquisition was Kevin Nill of Haig Partners, who said, "While we normally represent sellers of dealerships, Semersky Enterprises wanted an advisor to help them identify the best fit for their growth strategy, help them analyze the opportunity, and negotiate the [Audi Kirkwood] deal."
Haig finished with a sense of gratefulness "to Ernie and his team for placing their trust in us to help them meet their strategic objectives. This is another transaction demonstrating the confidence buyers have in the future of auto retail and the willingness to grow."
According to Haig Partners, Semersky Enterprises' acquisition of Audi Kirkwood adds to two Audi dealerships, a Porsche dealership, and a Chevrolet dealership, all in suburban Chicago, Illinois.
Sonic Automotive Acquires Audi Owings Mills, Maryland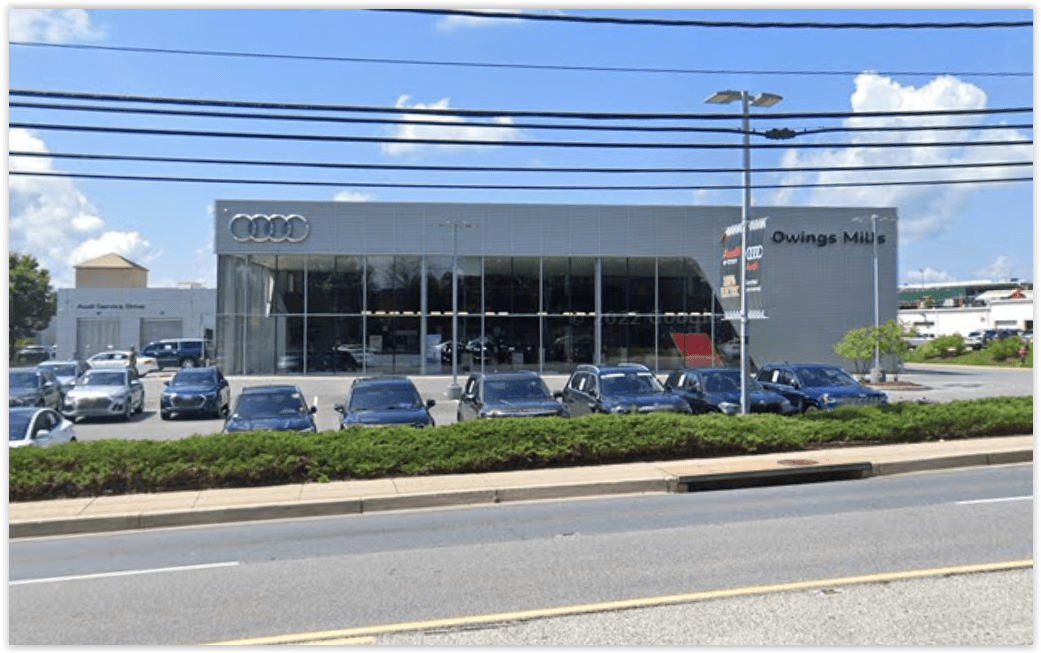 Adding to its 8th Audi store and 112th dealership, Sonic Automotive continues its run as one of the nation's largest automotive retailers today, according to its latest press release.
"With the acquisition of Audi Owings Mills…we look forward to continuing to serve guests in the Baltimore metropolitan market and beyond with our world-class guest experience, quality vehicles, and competitive pricing," said David Smith, CEO of Sonic Automotive.
Sonic Automotive president Jeff Dyke said, "The acquisition of Audi Owings Mills allows us to continue delivering on the Audi brand promise and provide our guests with even more choices in the Maryland market."
---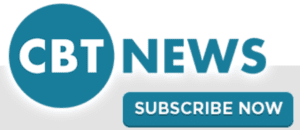 Did you enjoy this article? Please share your thoughts, comments, or questions regarding this topic by connecting with us at newsroom@cbtnews.com.
Be sure to follow us on Facebook, LinkedIn, and TikTok to stay up to date.
While you're here, don't forget to subscribe to our email newsletter for all the latest auto industry news from CBT News.