The retail auto industry is undergoing tremendous shifts in online car buying, electrification, and the economy, which is causing a lot of uncertainty among franchised dealers. Here to share four secrets to success that will help your auto dealership whether any change is Sean Gardner, Instructor and Sales Trainer for the Joe Verde Group.
1. Sharpen skills: Today's super informed car buyer needs help from a salesperson that has a strong skill set. Salespeople must be able to handle price objections, give solid presentations, and close deals. The two most common objections salespeople will likely encounter are "the price is too high" and "we'll need to think it over." Now is the time to sharpen the skills needed to work through these objections.

2. Work habits: Almost no one beats a salesperson other than a salesperson with a plan in hand. Ask yourself, are you doing something every minute of the day than can lead to a sale now, soon, or later down the road? Do you know how to actually reach your goals?
3. Attitude: If you are a manager, do you believe that if you do a phenomenal job with the customer, then they will buy that day? Your belief directly correlates to your outcome, says Gardner. Auto retail professionals must buy into the idea that they are in charge of their own success.
4. Choice of customers: One of the keys to being successful is building a referral business. Salespeople should aim to market themselves to their best customers. 82% of all previously sold customers cannot remember their salesperson's name one year after the sale. Salespeople must improve their after-sales rapport with customers.
Schedule your free demo for Joe Verde's Online Training to learn more.
---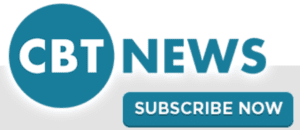 Did you enjoy this interview with Sean Gardner? Please share your thoughts, comments, or questions regarding this topic by connecting with us at newsroom@cbtnews.com.
Be sure to follow us on Facebook, LinkedIn, and TikTok to stay up to date.
While you're here, don't forget to subscribe to our email newsletter for all the latest auto industry news from CBT News.