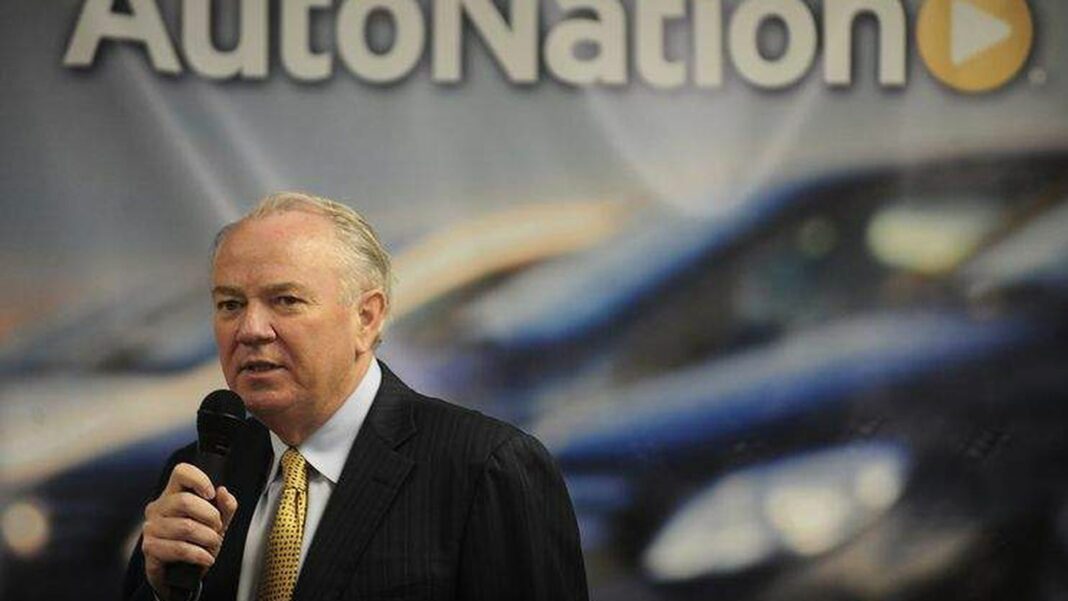 The COVID-19 pandemic rattled the American economy, and its impacts are still being felt in almost every sector. In 2020, many feared that the economic fallout from the virus's effects would significantly and negatively impact the auto industry. While there were some shocks, auto retail has managed to stay resilient. 
Kerrigan Advisors, a sell-side advisory firm and thought leader in the auto industry, released results on The Kerrigan Index's 2020 performance, including the stock and sales data of seven well-known publicly-traded auto retail companies. There are various significant takeaways from the findings, but the overarching conclusion is that auto retail saw growth, even amid the pandemic. 
What else should you know about this report? Take a look at our takeaways:   
Stock Valuations Point to Increased Confidence in Auto Retail 
If stocks are any indicator about the future of auto retail, then the future is bright. The Kerrigan Index includes these auto retailers: CarMax, AutoNation, Penske Automotive Group, Lithia Motors, Group 1 Automotive, Asbury Automotive Group, and Sonic Automotive. The report showed that these auto retail company stock valuations increased by 5.22%, which surpassed the 3.71% growth of the S&P. 
This indicates that there is major investor and consumer confidence in the auto retail industry. Much of this may be due to auto retailing's ongoing evolution, which now includes innovations like online car purchasing and other changes that will benefit the industry overall. Dealers that are a part of these auto groups are adapting and meeting the challenges brought on by the pandemic, and their strides haven't gone unnoticed.   
2020 Saw a Monumental Rebound 
The middle of 2020 saw lockdowns, the releasing of staff, and decreases in revenue. Nevertheless, auto sales rebounded in December. The industry saw a 5% year-over-year decrease (16.4 million versus 17.1 million in 2019) in the last month of the year. Considering the fluctuations—and that automakers were seeing 30% drops in US auto sales the previous summer—this performance was likely better than what was assumed by analysts.  
Two things likely helped mitigate the damage that could have caused a steeper decline: auto dealers' ability to adapt and an increase in demand. Again, dealers had to change operations to continue to satisfy consumers. Additionally, a lull in car inventory due to factory shutdowns led to a spike in demand for new vehicles.   
SUVs and Large Vehicles are Still 
Preferred
According to the Index, the average new vehicle price in December 2020 rose to a record-breaking $38,077. An increase in demand led to this number. However, it is worth noting that consumers still desired and purchased larger and more expensive vehicles like SUVs even during a significant economic downturn. 
This data also reveals that while transactions themselves may have decreased, dealers have made up for that by charging higher prices and consumers selecting vehicles that already carry a higher price tag. This coincides with the takeaway that consumer spending is expected to be $53 billion in December, a surplus of $10 billion compared to December 2019. If December is an indication of 2021, dealers can likely continue to see better-than-expected numbers.   
Incentives Were Down 
During 2020, there were talks that dealers would have to offer a variety of discounts and incentives to consumers to entice them to buy in an unfavorable economic climate—and many did. However, things seemed to change during the year, particularly in December. According to the report, incentive spending fell 12.7% to a little over $4,000 per unit. 
That is a significant drop that likely defied expectations. Again, this points to how dealers were able to provide value to consumers outside of just purchasing the car. Offerings like at-home delivery, online purchasing, and advanced digital retailing practices may have taken the place of monetary incentives.  
Is December an Indicator for 2021's Auto Retail Future? 
Disruption is never predictable. One week can bring sales, while another can spell drought. However, one thing has seemed to hold steady: the resilience of auto retail. Even amid a chaotic economic outlook, consumers expressed high demand for new and used vehicles. 
High demand—along with increased stock valuations—reveals that the COVID-19 pandemic didn't have as much of a negative impact on sales as was previously thought to be the case. It should spark confidence and reassurance that as vaccinations begin to be rolled out, dealers won't have to start from scratch to rebuild and solve problems that arose due to the pandemic. Hopefully, 2021 will look more like last December and less like July.  
---

Did you enjoy this article from Chanell Turner? Read other articles from her here.
Be sure to follow us on Facebook and Twitter to stay up to date or catch-up on all of our podcasts on demand.
While you're here, don't forget to subscribe to our email newsletter for all the latest auto industry news from CBT News.