Welcome back to Diversity in Automotive brought to you by TrueCar and CarNow. In today's segment, host Cory Mosley is joined by an esteemed panel of automotive retail professionals who are also the founders of the Women of Color Automotive Network, or WOCAN. This panel includes Amanda Gordon, owner of GoJo Auto, Erikka Tiffani Wells, retail sales and business development manager with over 15 years of experience in automotive, and Kerri Wise, vice president of communications for TrueCar.
Our three guests combined, have decades of experience in the automotive retail industry.  They also know first hand what it's like to build a career in this industry both as women and as people of color.

"We created WOCAN because we felt the need and we wanted this organization for ourselves," says Wise. "We felt at times isolated, that maybe this business wasn't for us, and yet we still trudged forward. We want to be able to create a network where its easier for that next generation of women of color that want to join this business."
Both Gordon and Wells agree. While the three women had spoken about starting this organization for many years, the timing became right this year in the wake of the many terrible acts of racial injustice. Gordon says her passion for supporting women of color is what fueled her to take a leap and start WOCAN.
Wells has grown up in the retail side of the car business. She remarks on the lack of African-American and female representation she came across while climbing the dealership ranks. Oftentimes, she was the only African-American woman in a managerial position at the dealership. She says that women of color are hesitant to join the industry due to this lack of representation.
For more great insight from our panel and to find out more about WOCAN, be sure to watch the entire show above. Join us next Thursday for another episode of Diversity in Automotive.
---
Did you miss last week's episode of Diversity in Automotive? Watch it here now! And don't forget to share your questions and comments with Jim Fitzpatrick at jfitzpatrick@cbtnews.com.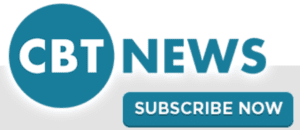 Be sure to follow us on Facebook and Twitter to stay up to date or catch-up on all of our podcasts on demand.
While you're here, don't forget to subscribe to our email newsletter for all the latest auto industry news from CBT News.