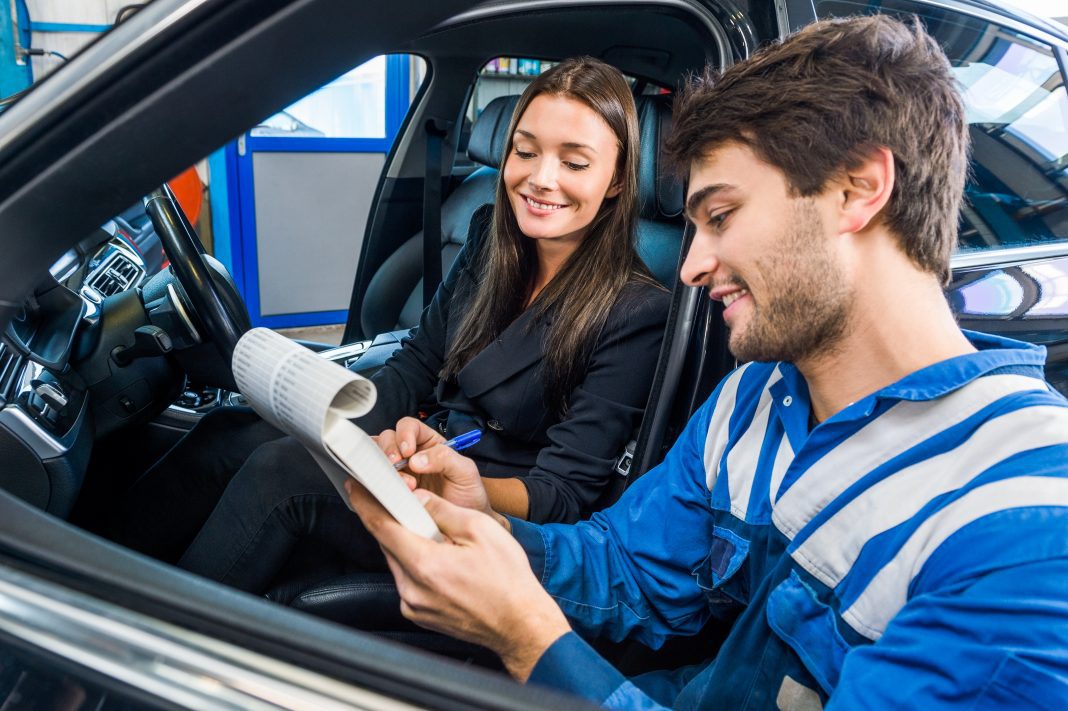 Openness in the service drive in today's climate will help ensure your CSI is rock steady and profitability greatly enhanced!
Challenges from the post-pandemic operating environment have allowed greater drift from client to advisor relationships, physically and in client perception of the value, they may be receiving from the experience. Some of the underlying factors include:
Parts Shortages – Supply chains have been severely interrupted, even common parts are routinely not available in some circumstances. It's not uncommon for a part to be back-ordered for months on end. Customers often can feel lost in the shuffle.
Technician Shortages – There is a "Technician Drought" that has been plaguing the car industry for decades, severely for the past 5 years or so. Finding and keeping excellent-quality techs has been as elusive as a rainstorm in the middle of the desert. Like a real drought, this ailment causes the rationing of your most precious resources. The people who produce the work you charge your customers for. As a result, productivity, profitability, retail growth, customer and employee satisfaction categorically suffer.
Poor Quality – Some OEMs are suffering a catastrophic overwhelming failure of major components. To pile on to the ever-growing list of woes, some manufacturers are struggling with quality. This is most certainly not the fault of the dealership but who does the customer look to solve the problem? We all know it's YOU! The backlog created by this massive overwhelm can strain any customer-advisor relationship.
These are a few of the top pressing issues we are faced with. All the above and more have led to decreased quality, longer cycle times, and ultimately poor customer satisfaction. Couple that with significantly more "remote" interaction and it's easy for your customer to feel like they are left with a lot of unanswered questions and needs! So, what are the no-nonsense, practical things that I can do as an advisor to be proactive and ensure the best possible outcome for my client and the dealership?
Communication, set expectations
We all have heard and are probably tired of the cliché saying, "Under Promise and Over Deliver" but what does it actually look like to do it as a service advisor?
Ensure you've established the best contact method and time when you will contact them. Be proactive and remember, if they have to call you, it's a failure. Stay on top of status updates. No matter what the status is, make sure to keep customers updated frequently and to re-contact drop-offs before they call you. The goal is no incoming calls for status. Texting solutions are a perfect tool for this but as with anything else, you actually have to use them.
Ensure you establish a ready time for waiting customers and express it by telling them a clock time and getting their assumptive approval. "That job should take about an hour and a half, so we are looking around 12:45, is that OK?". By establishing the time on the clock, you will cut down on the customer's anxiety while waiting. In this example, if you just say "about an hour and a half" the customer may lose track of time and is more likely to think they have been waiting a lot longer.
Also, for customers, check on them often in the waiting area, and express your sense of urgency. Don't let customers get "overdone" by leaving them sitting there too long.
OVER-DELIVERING: Regarding time and money, make sure you are a little bit early and a little bit less than you originally quoted. What a nice surprise to be less than they expected and earlier. Pad your estimates at least 5 to 10% and overestimate on time by 25% of the job. This will feel awkward at first but trust me, it will pay off big time.
Diagnose First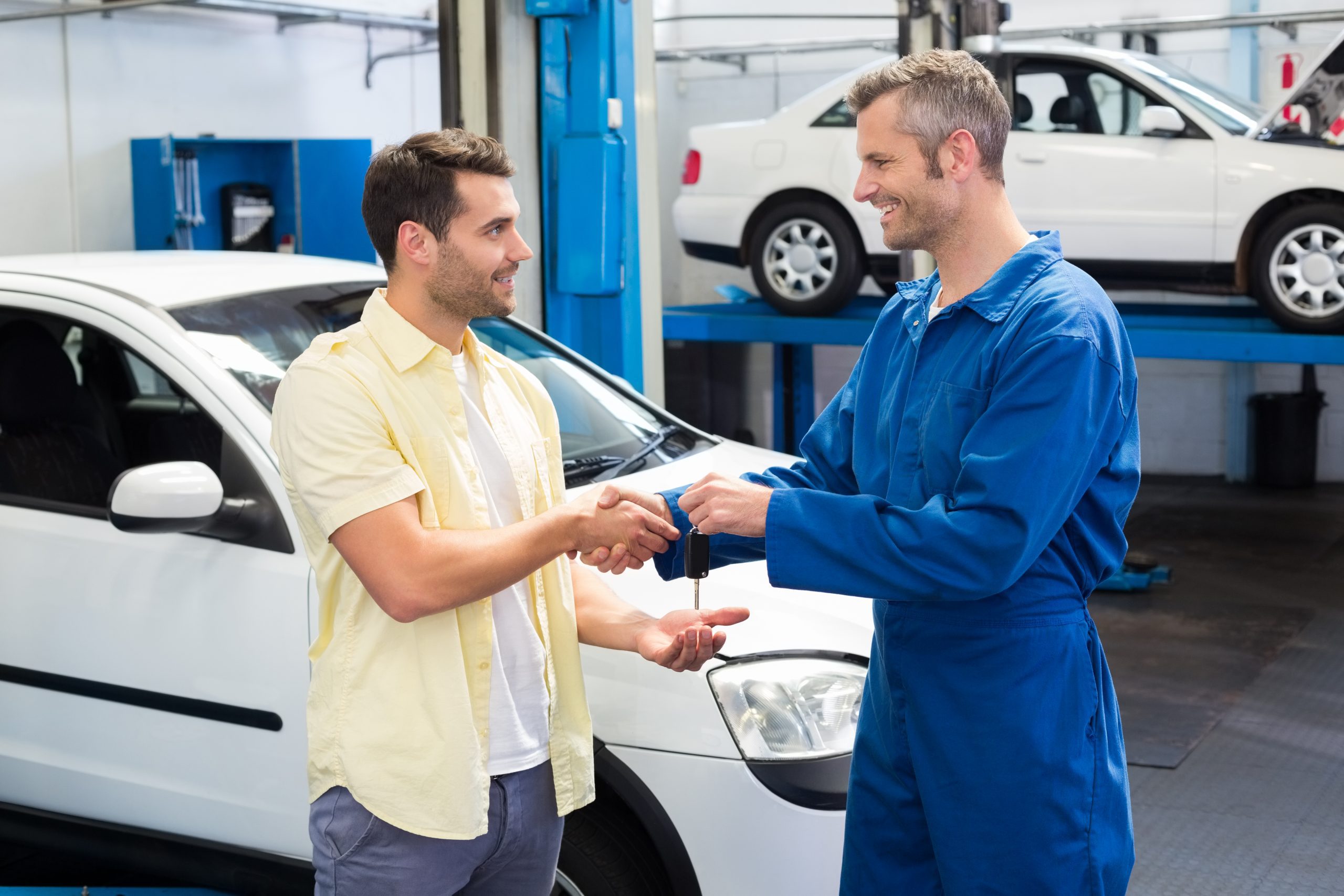 The difference between waiting a week to get the vehicle in the shop before we even know what the problem is and getting the vehicle diagnosed and reported back to the customer and a timeline established is a gamechanger. The overall time to get it out of the shop may even be similar but not knowing is likely making your customer crazy, and often unreceptive to any additional legitimate service needs that need to be addressed. By getting the diagnosis early a thorough presentation of all categories can be accomplished before the customer is not in the mood to consider it. Be sure to perform a complete inspection and include any immediate needs you have discovered and also past-due maintenance. These maintenance jobs can often be accomplished while the vehicle is still on the rack and add greatly to your ROI and customer contentment.
Break down by priority
With today's fancy DMS software the customer presentation can be overwhelming at best or non-existent and leave a client scratching their head as to what services if any are important now and what could wait. Make sure you break down needs in the 3 basic categories and are ready to present, "option B" "option C" in the cases that the customer rejects the entire presentation. The 3 categories of customer needs of course are prime concerns, immediate needs, and maintenance. It's very easy for a customer to digest their needs this way and allows you to position yourself as an advocate that is not trying to hit a home run every time they see you.
Make use of technology to knit your customers closer
As mentioned above, texting solutions are your friend. If you get a message to everyone on your list every day, it will take countless years from your life and your customers. Texting is just an example. Email is critical as well for interacting and being consistent with clients.
Customer relationship is a must
It can't be emphasized enough. Focus on customer experience in your service drive as strongly as you focus on your sales efforts. You can't make a sale or provide the best CSI until you effectively connect with your customer and provide a favorable experience. A customer's experience, excellent or poor, is something people tell the story of again and again. Will people speak positively or negatively about their experience at your dealership? People are most of the time the experience will be dictated by the expectations you set and your ability to follow through and deliver.
Remind, Remind, Remind
Make sure to keep track of customer declined services so we can remind them. It's our job to advise, the customer's choice to buy, but knowing that statistically, most people do not buy the first time presented, it's our job to remind.
In a lot of ways, the customer's expectations here are the same as they have always been. But, the delivery methods and physical complications have thrown up obstacles that just weren't there before. Use this easy guide to get your client interactions back on track.
---
Did you enjoy this article from John Fairchild? Read other articles on CBT News here. Please share your thoughts, comments, or questions regarding this topic by submitting a letter to the editor here, or connect with us at newsroom@cbtnews.com.
Be sure to follow us on Facebook and Twitter to stay up to date or catch-up on all of our podcasts on demand.
While you're here, don't forget to subscribe to our email newsletter for all the latest auto industry news from CBT News.