Mystery shopping is one of the most effective ways to identify areas where your team and processes are succeeding, and where they're falling short. If you want your dealership to succeed in a quickly changing industry, you should conduct one.

You can't fix what you don't know is broken. A mystery shop of your store reveals exactly what your customers experience when they call, email, or text. It can unveil training needs, areas of inefficiency, and opportunities for growth.
A quick Google search reveals numerous companies willing to charge you hundreds of dollars to have evaluators do the work for you, but don't pay for something a general manager, dealer owner, or another member of your management team can accomplish in only minutes per day (you can also enlist the help of willing family members or friends).
There's no rule for how often to mystery shop. I would definitely do it any time you add new customer-facing technology. Otherwise, once per quarter is a good place to begin. Here's how to get started.
Call your store
Shoppers go online to research vehicles. Yet once they've narrowed down vehicle choice, up to 61% pick up the phone and call to get questions answered. Those phone calls are often the customer's first experience with your team so it has to be a good one. Call your store and ask about a particular vehicle make and model. Can the sales associate or BDC agent answer detailed vehicle questions? Can they make trim-level comparisons? Can they explain the current low-inventory situation and speak knowledgeably about how to order "in-demand" vehicles?
Next, call your service department. Studies show up to 30% of inbound service calls are never answered, abandoned on hold or misrouted. Is your call answered? Can the BDC agent or Service Advisor answer basic service questions and help you schedule an appointment? If you have a Digital Voice Assistant (DVA) answering calls, what is that experience? Is the voice conversational, personal, and helpful? Can the DVA efficiently and easily schedule appointments? Can the DVA cancel or reschedule appointments? If you're not satisfied with the experience it's likely your customers won't be either.
Submit a digital retailing lead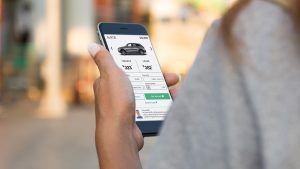 Work through the digital retailing tools on your website. Are the tools easy to find or buried under multiple clicks? Is the process intuitive and easy to understand? Submit the lead and wait for return communications.
Often, auto-responders are improperly configured and deliver an experience you do not want. For example, I recently did a mystery shop of a dealership using its digital retailing tools. I submitted a lead and two minutes later received an automated "thank you for contacting us, we'll be in touch shortly" reply. Two minutes after that I received an email asking me to rate my experience with the dealership. I hadn't even had an experience yet!
Any CRM on the market should have the ability to create the customer experience you want. First-hand knowledge of what the customer is experiencing allows you to change auto-responders and follow-up communications to your preferred cadence and message.
Experience AI across email, chat, and text
Many dealerships use AI to maximize 24/7 customer engagement across email, chat, and text platforms. But, is the process working to deliver the best customer experience?
Test-drive your website's chat function. How long does it take to get a response? Can customers get the answers to questions about inventory availability, pricing, etc.? Is the process smooth and efficient or are there long wait times?
Next, send an email inquiry. How long does it take to get a response? If you have auto-responders enabled, how does it feel to get a generic email? In an age where shoppers want fast and personal information, many may be frustrated by what feels like a brush-off.
Finally, use the Text Us feature on your website. How quickly do you get a response? Are your questions answered or are you pushed to make an appointment? Keep an eye on your phone – does it blow up with follow-up texts? No customer wants to be bombarded. If you feel annoyed, it's time to change your AI settings.
Dealers who have yet to mystery shop their stores, or haven't done it since before the pandemic dramatically changed shopping behaviors, should make it a priority. You can't fix a customer experience if you don't know it's broken. It only takes a few minutes to submit a lead or pick up the phone.
---
Did you enjoy this article? Please share your thoughts, comments, or questions regarding this topic by connecting with us at newsroom@cbtnews.com.
Be sure to follow us on Facebook, LinkedIn, and TikTok to stay up to date.
While you're here, don't forget to subscribe to our email newsletter for all the latest auto industry news from CBT News.