Jeff Wyler Automotive Family recently launched a 100% online car buying solution to compete directly with disruptors like Carvana and Vroom. Kevin Frye, the Marketing Director at Jeff Wyler Automotive Family joins us now to discuss the solution, WylerComplete, and how dealers can beat these disruptors at their own game.

Frye says WylerComplete is the first of its kind in their market. His recent interview was exactly two weeks after the launch of the program, and he notes that under ten people had used it but that he expects it will "pick up steam over time."
The use of the Internet during the car buying process has grown exponentially in the past few years, as groups such as Carvana and Vroom have begun offering fully online car buying direct-to-consumers. Frye indicates the team's most considerable task for widening customer use of WylerComplete will be marketing and letting people know it's available to them.
Frye refers to online car buying as "a growing segment" and notes that Jeff Wyler Automotive Family is always trying to "stay ahead of the curve" and "innovate." He adds, however, that user experience studies show there is still a large subset of consumers who prefer to see and test drive vehicles before signing off on a purchase.
Speaking on the topic of using the "agency model" and having consumers buy directly from OEMs, Frye remains adamant that he prefers the franchise model because dealers "provide such great value to [their] consumers." He says state franchise associations and OEMs need to stay in constant communication to figure out what is best for the consumer.
Frye indicates WylerComplete has been well-received by the few customers who have used it to fully purchase vehicles online, providing an example of one review that states the customer was able to buy the car very quickly and therefore save time; while the dealership did the "heavy lifting."
Online car buying eliminates the need for in-house paperwork, which Frye reports is the step that takes up the bulk of customers' time when buying a car in the dealership.
Frye notes that WylerComplete is currently only offering pre-owned cars, as selling new vehicles via the platform "gets more complex." OEMs, according to Frye, need to collaborate with franchises to find "preferred digital retailing solutions."
Pressed about the ongoing issues with the current economic status of the US, Frye reports that showrooms have actually seen more consumers come in as interest rates rise, as there is the fear that they could get even higher. He notes, however, that sales are hovering around recession levels due to low inventory.
Frye says that to prepare for a possible recession, dealerships must analyze their financials to determine if those will "align with the demand." Going back to the fundamentals, he asserts, is the way dealerships should proceed if they are questioning their businesses.
Seeing as demand has been so high in the past couple of years, Frye says dealers "haven't had to work that hard," and some have become "sloppy." Finally, he adds that the difficulty of bringing in new employees has remained at about the same level, which includes the ongoing challenge of finding great service technicians.
---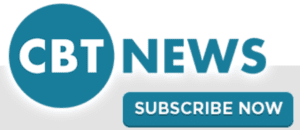 Did you enjoy this interview with Kevin Frye? Please share your thoughts, comments, or questions regarding this topic by connecting with us at newsroom@cbtnews.com.
Be sure to follow us on Facebook, LinkedIn, and TikTok to stay up to date.
While you're here, don't forget to subscribe to our email newsletter for all the latest auto industry news from CBT News.