Google and Bing are the kings of search in the United States, regardless of what you are searching for. In the world of automotive marketing, both Google and Bing offer some specific competitive advantages and unique tools which can help car buyers find both the right vehicle and your dealership. We'll give an unbiased look at what Google and Bing are doing as of August 2023 in regards to driving more vehicle interest to your website and your dealership doors.
Note that we are more specifically discussing changes that you, as the dealer, don't have to pay for, unless you employ a third party to set them up. 
Used Car Searches on Bing
Earlier this year, Bing launched a program in which dealers can have a feed of vehicle data pushed to Bing to display used cars and their pricing. You'll notice a couple of cool things in our screenshot below: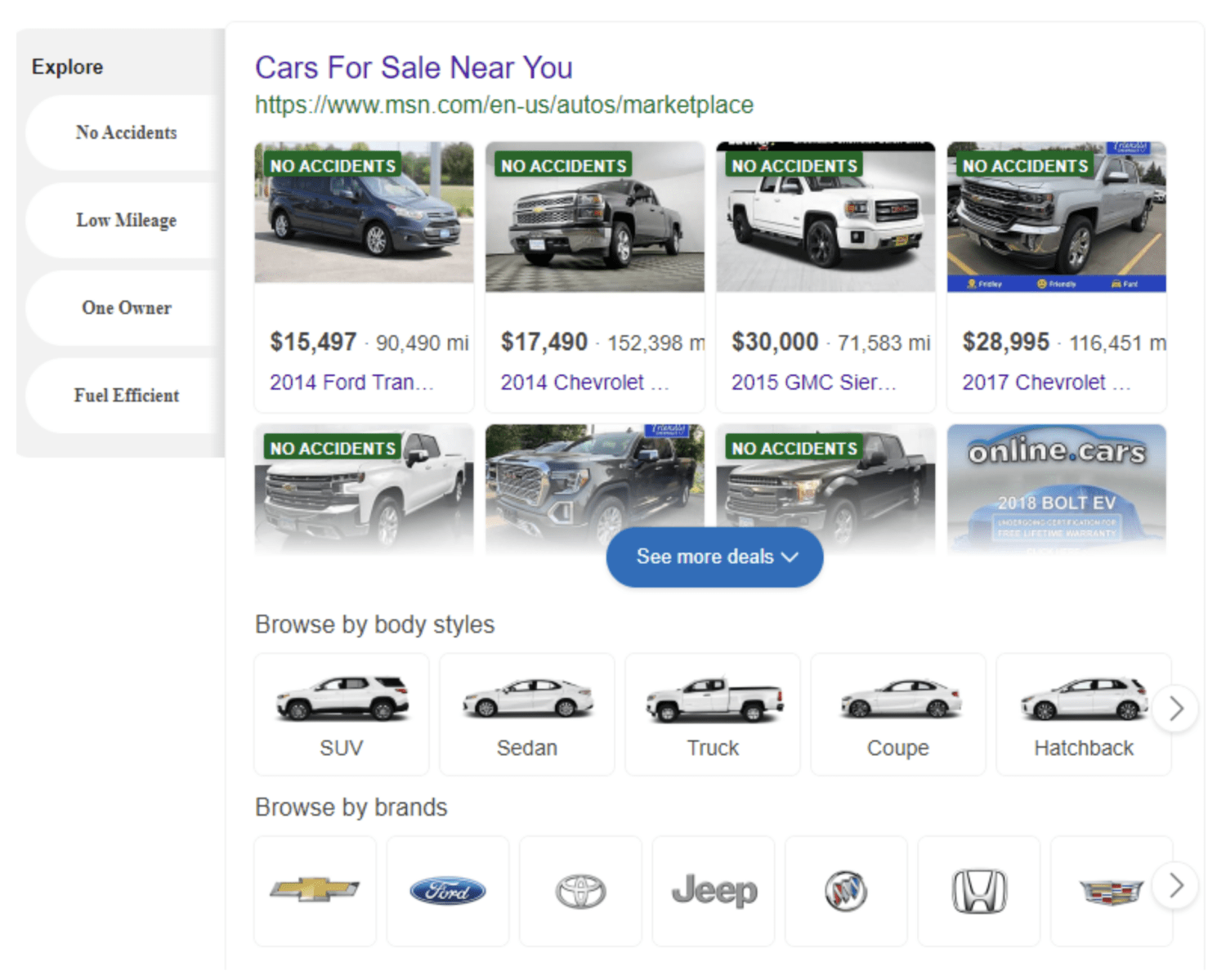 I don't know about you, but I like this! The person searching is given the opportunity to adjust some filters and there are some labels over top. 
Bing also started offering vehicle information instantly for general searches a bit before Google. Check out the right side of the below screenshot for Google's inclusion of information on new vehicles: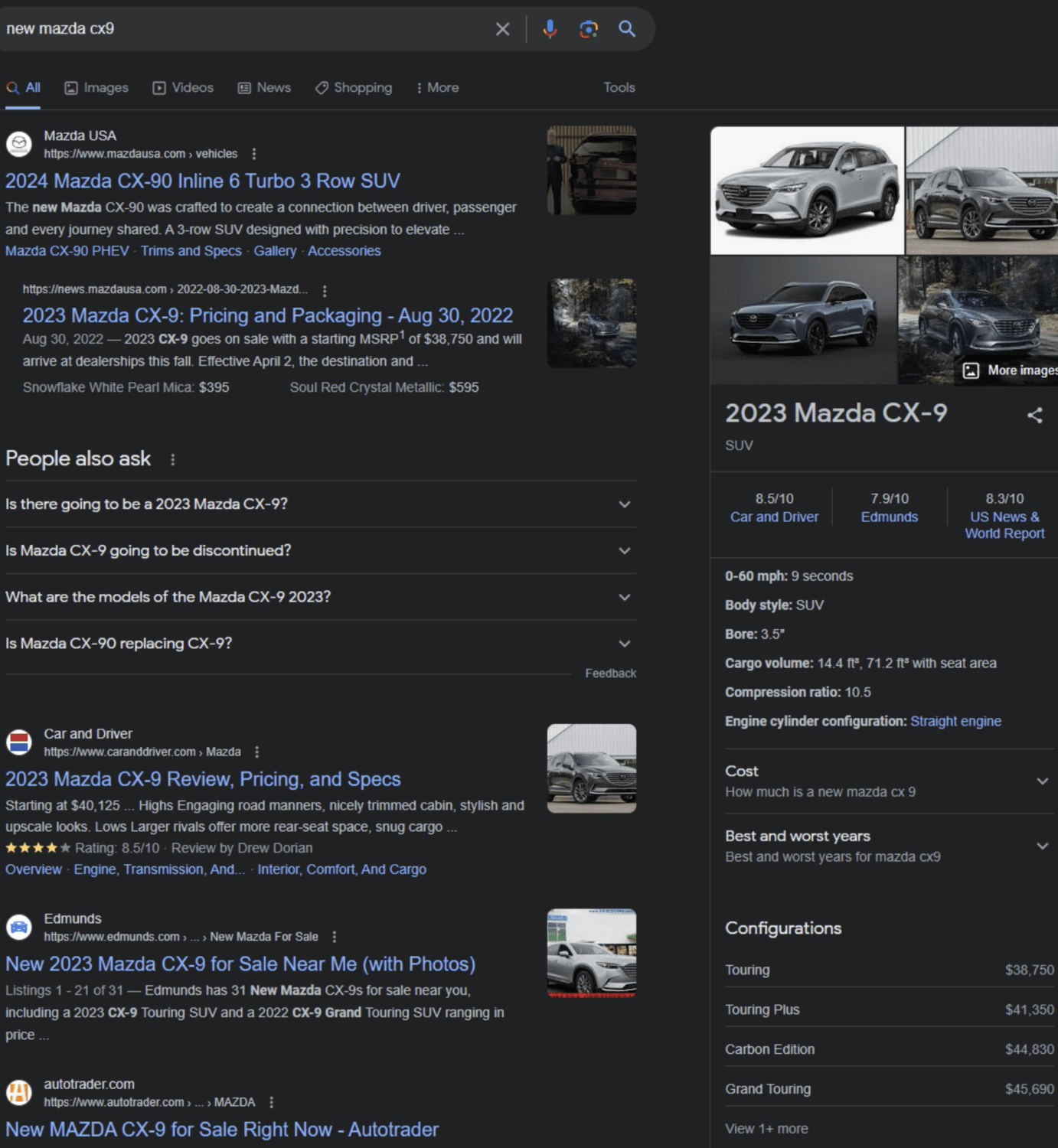 Bing offers something somewhat similar, though it gives the information lower on the page:
And provides more varied information about recent changes: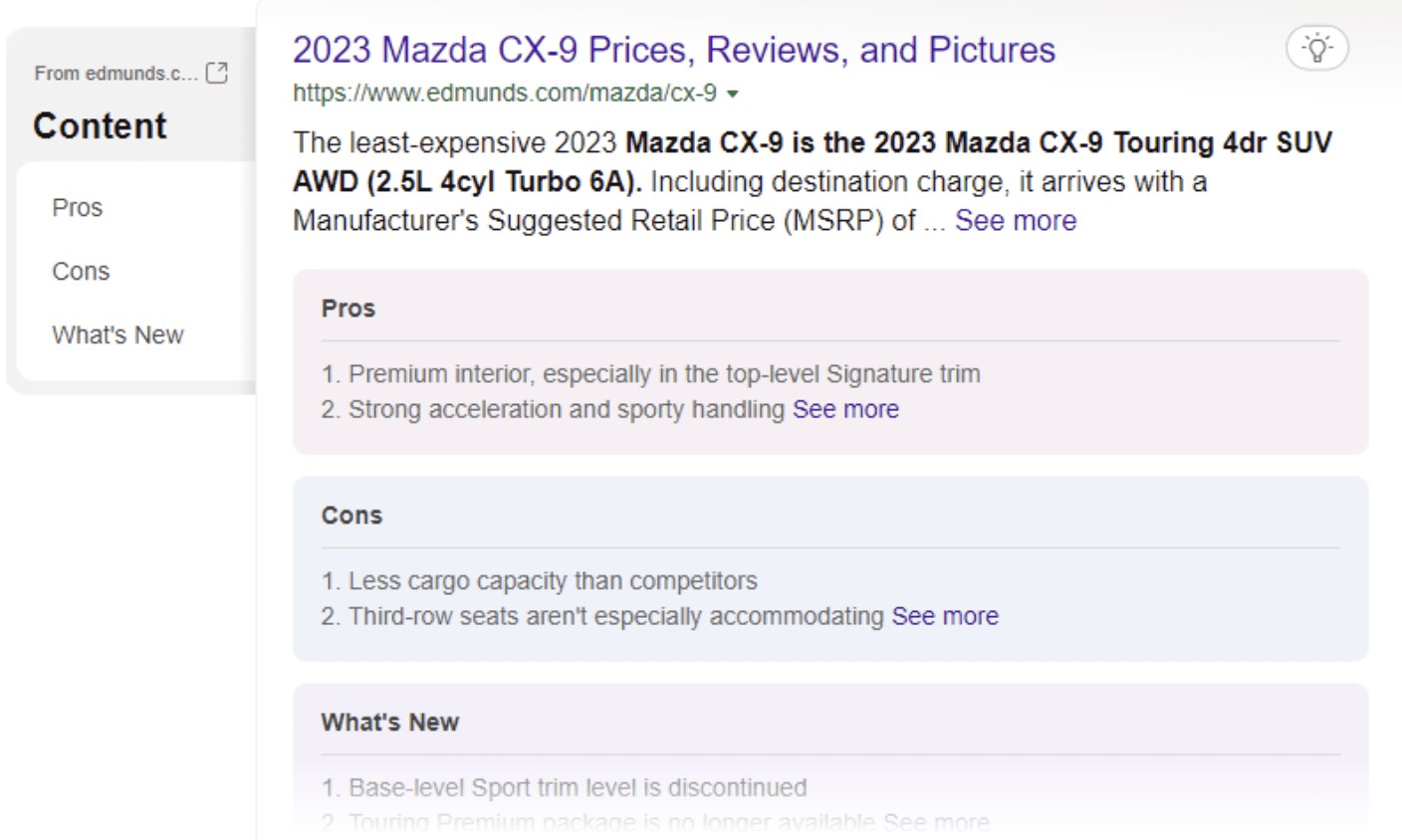 So, what does this have to do with Google vs Bing and car dealers?
I will say that both Google and Bing are great places to focus your search engine efforts. Bing offers some new and upcoming elements from their artificial intelligence-based systems, which come with varied information that is often specific and recent. Google offers some general info instantly.
Both engines are hard at work developing ways to connect customers to dealers. Google does offer some inventory info like in the next screenshot: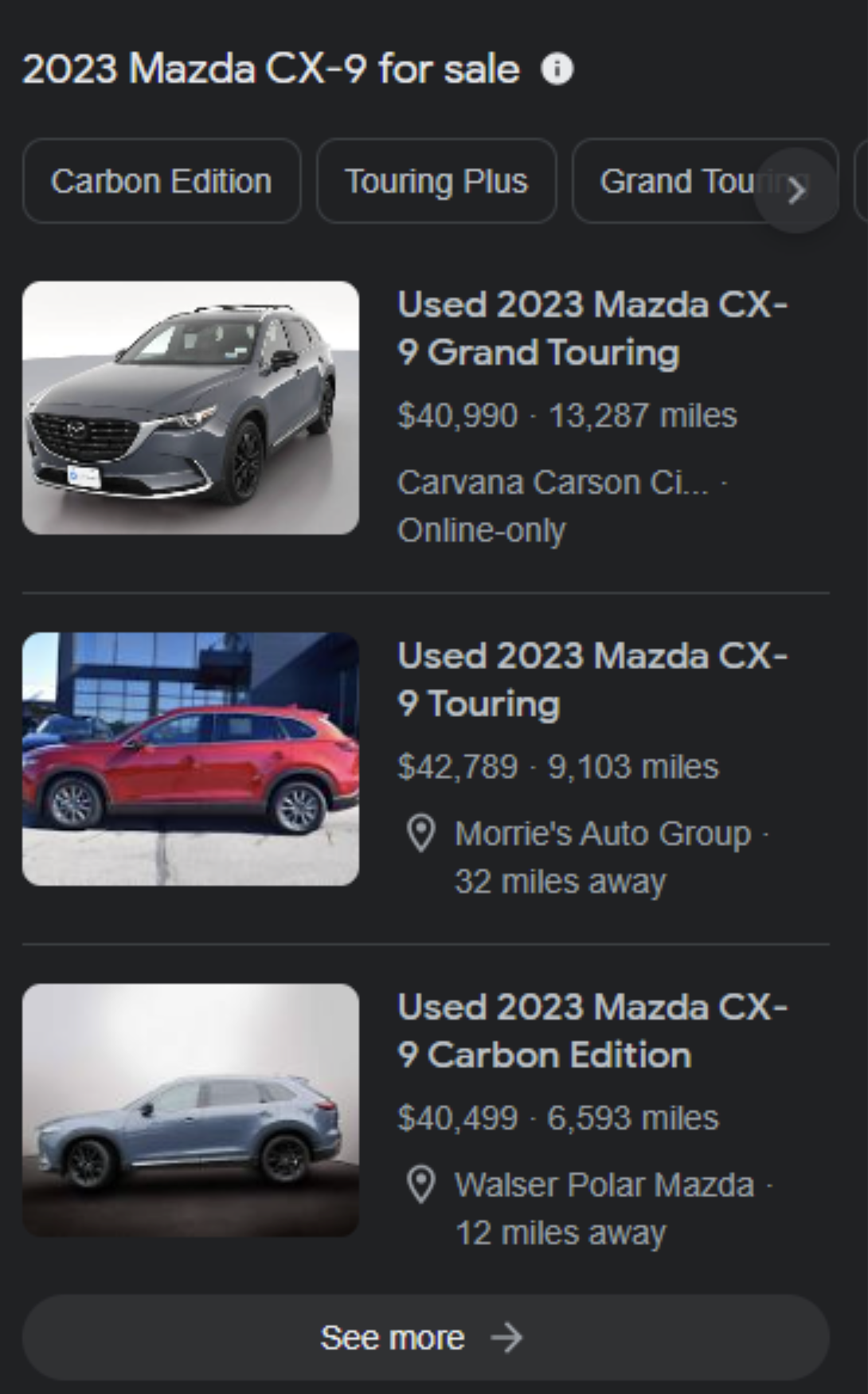 But this is buried on the right side. Of course, you might suspect that these listings are free – and certainly not the first thing you'll see.
With all of this said, if you are actively doing SEO, optimized your website for both Google and Bing. Have business profiles edited, owned, in place, and accurate so that customers who try to reach you via both platforms get the best of what your dealership has to offer.
Sign in to both Google and Bing so that you can maintain ownership of your account and get alerted to various warnings and problems your site might have communicating with search engines. All of the cool looking things people like to click on are powered by something – and that more often than not comes from your profile and website.
Other resources
Note that aside from the potential to pay a vendor to get your feed to Google or Bing for free placements, this article was primarily about how Google and Bing have recently changed in terms of being search engines. Check out our other articles about the search engine marketing – which is the advertising method of paying to have placed ads within the auction systems on both sites.
Conclusion
Google and Bing both have unique automotive products on the search market. We'll keep an eye out for what's coming next!