The phone remains a critical tool in every dealership department amidst the chaos of COVID-19. This season of life is unprecedented, challenging, and unpredictable. We know from past experience, however, we must focus on what we can control. Dealers who buckle down on core traffic management and focus on the fundamentals will not merely survive, but come out stronger than before.
To quote one dealer, "We gotta go back to the basics." Let's discuss two 'basics' on the phone you need to focus on. 
Connection 
Is your current phone routing optimized to give your callers the best possible chance of connecting with someone who can help?
Current events have forced every dealer to consider and implement major operational changes. Whether you're rolling with a skeleton crew on-site or 100% virtually, reduced hours, or your sales department is temporarily closed, the most important thing to focus on right now is a seamless routing experience that ensures customers reach someone who can help.
Seamless routing = your customers are connecting with someone who can help or updating them on your current situation
Unique circumstances just might mean unique solutions. I worked with a dealer recently to create custom greetings for each department across six different locations after being forced to close entirely. To ensure they capitalized on every opportunity, managers were set up with appropriate alerts for callers who left a voicemail.
Here are a few options for you to consider, depending on your current situation: 
Employ custom phone greetings, bridges, or voicemails to reflect adjusted hours or department closures.

Update call routing to agent cell phones or 3rd party call centers to ensure inbound calls always reach someone who can help, even if staff is offsite.

Route calls to your sales team at home so customers looking to buy a vehicle are still connecting with your team as efficiently as possible.

Update your after-hours greeting to reflect changes to your business hours.  

Use inbound call whispers to help phone handlers know from where each call originated.

If your dealership needs to edit routing to get Service and Sales customers to remote staff or someone who can help during the COVID-19 shutdowns, you can get free help on carwars.com/free-bridge.
Keeping your customers informed will go a long way in retention and customer experience.
Once your routing set up is updated and reflects operational changes, these sales opportunities need to be tracked and recorded in CRM. I advise our dealers to implement a consistent phone lead management strategy to stay on top of hot opportunities. 
Related: Tips If Your Dealership Has to Close Up Shop
Phone Lead Management
Is every sales opportunity getting recorded in CRM?
Regardless of whether you're operating with a skeleton crew or if your sales department is temporarily closed, managing inbound leads in your CRM on a daily basis is pivotal to keeping your dealership on the right track.
Logging and assigning every lead at your dealership should be a top priority.
A logged and assigned lead = captured opportunity with an agent owning follow-up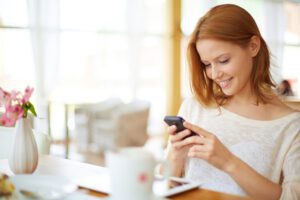 Sales calls are more important than ever before for your short and long term health. You need to capture them by logging and assigning the leads in CRM — even if your team isn't able to handle them at the moment. The leads will be waiting and ready when you're able to pursue these opportunities.
Managing inventory calls can be tough even when business is normal. However, it only gets more difficult with a distributed workforce or a closed department. It is necessary now more than ever to stay on top of your hottest opportunities.
Here are some best practices: 
Each morning, review the sales opportunities from the previous days. Make sure each one is logged and assigned so you can start the day with an organized CRM. 

Listen to phone calls. Remote working makes managing your staff more challenging. By listening and reviewing calls, you can hold your people accountable to how they're handling the phone and ensure they're providing excellent communication with customers. 
Every appointment matters. Make sure every appointment receives a manager confirmation call. 

Define a no-show follow-up process or even offer to take a vehicle to your customer's home.

Implement a morning process to dial back all customers who called during closed business hours.

Use Outbound Click to Call in your CRM to verify every customer from all lead sources is being pursued in a timely manner, even if your agents are working remotely.

Harvest your CRM for valuable, existing phone prospects.
These best practices will help your dealership stay resilient during this challenging time. When you focus on the basics and commit to the consistent phone lead management process, you'll keep your dealership pointed in the right direction during this period. 
Related: Six Tips on How to Manage Your Dealership Team While Working Remotely
---
Did you enjoy this article from Mike Haeg? Read other articles from him here.
Car Biz Today, the official resource of the retail automotive industry.

Be sure to follow us on Facebook and Twitter to stay up to date or catch-up on all of our podcasts on demand.
While you're here, don't forget to subscribe to our email newsletter for all the latest auto industry news from CBT News.