The COVID-19 pandemic is hitting America hard with huge numbers of cases coming from Florida, Washington, California, and especially New York and New Jersey. It's far from under control and the US government has ratcheted up protection methods including shelter-at-home orders and strict social distancing protocols.
Streets are markedly empty where bumper-to-bumper traffic once dominated the daylight hours. Illnesses and the fear of getting sick have kept people from venturing out. All of this means that, as a dealership, your store is likely hurting form steep sales decreases and paltry service traffic.
Service departments have been given the green light to stay open with the designation of 'essential business'. Whether your state or city permits you to keep your doors, it's possible that you'll decide to lock the doors and ride out the storm, saving your resources for when business is on the uptick.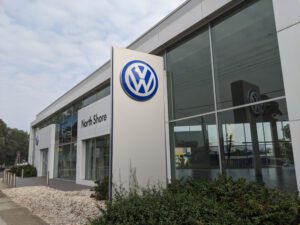 Almost no dealer has had to close its doors so suddenly. Every store has its unique challenges in doing so, but here are some tips from automotiveMastermind to help. 
Dealing with Inventory
The biggest worry you may have about closing is what to do with the vehicles in your inventory. New vehicle drops will likely continue, and there are millions of dollars at risk on the ground already. 
Hire security. A presence on the lot will deter would-be miscreants from damaging or stealing vehicles. 

Perform a thorough lot check. Test the door handles for each car, securing as many in a compound a possible. 

Place signs where vehicle drops occur with instructions for vehicle placement. Encourage the driver to call a manager to find out where to secure the keys. 
Related: How OEMs Are Adapting to COVID-19
Wrapping Up Sales
For the sales department, most of the responsibilities fall on the F&I managers and sales managers unless you're able to set up a remote sales team. 
All deals that have been delivered should be closed out. That includes loan payouts, filings with the DMV, and deals funded.

Have the IT tech set up access to the CRM for sales managers, and get the F&I managers set up with lending site logins.

If you're establishing 'buy at home' sales, assign team members for the role and give them similar CRM permissions. They'll also need a facility key to retrieve car keys, dealer plates, and documentation. 
Closing the Service Department
It's more complicated than just shutting off the lights, unfortunately. Most of the work is front end-related. 
Assign a foreman to shut down all non-essential equipment. That includes air compressors and oil lines, pressure washers, and pumps. Turn off and empty parts washers also. 

Close work orders – customer RO's, factory warranty claims, and aftermarket warranty claims. Don't risk claims expiring during your absence. 

Get customer vehicles picked up or arrange drop-off. 

Cancel any scheduled service appointments and create a call list to reschedule once you've reopened.
Pausing HR
HR employees are crucial to keeping the store running smoothly, even when there's no one inside. 
Ensure everyone has the ability to perform their roles remotely. That may include payroll, insurance payments, and being available to answer questions related to layoffs and remote working. 

Send out a complete call list to all managers. 

Ensure every employee has access to critical information regarding their benefits and rights at this time. 

When it's time to return to work, connect with every employee to inform them when the dealership will reopen. 
Close the Building
Finally, there are a few important details you can't miss when you're closing up. 
Contact your insurance provider to make them aware you're closing. That should involve filing an insurance claim for a business disruption.

Lower your facility costs during a closure by adjusting thermostats and powering off unnecessary devices and lights.

Posts signs at every entrance explaining the closure and how to contact departments in an emergency. 

Inform all your vendors of the closure.
Whether you've prepared for months to close for a reno or you've shuttered for a hurricane, this time it's different. We don't know when this will pass yet. There will be things that fall through the cracks. Minimize the effect by doing as much prep as possible ahead of time. If a closure looks inevitable, start preparing lists and assigning responsibilities now. 
Related: How COVID-19 is Affecting Parts Departments
---
Did you enjoy this article from Jason Unrau? Read other articles from him here.
Car Biz Today, the official resource of the retail automotive industry.

Be sure to follow us on Facebook and Twitter to stay up to date or catch-up on all of our podcasts on demand.
While you're here, don't forget to subscribe to our email newsletter for all the latest auto industry news from CBT News.