Welcome to the Kerrigan Advisors Market Update with Bridget Fitzpatrick and Ryan Kerrigan, managing director of Kerrigan Advisors.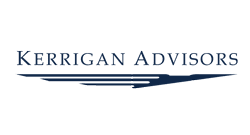 VIDEO TRANSCRIPT: 
Bridget Fitzpatrick: Hello everyone and welcome to the Kerrigan Advisors Market Update. Joining us today is Ryan Kerrigan, managing director of Kerrigan Advisors. Thanks so much for joining us today, Ryan.
Ryan Kerrigan: Thank you. It was great seeing you last month at NADA.
Bridget Fitzpatrick: How did the Kerrigan Index perform in February?
Ryan Kerrigan: Well, it was not a strong month for the Kerrigan index. The index was down 8.3% for the month, but the S&P was down 8.4% for the month and this was really the downdraft in the market spurred by the CoronaVirus.
Bridget Fitzpatrick: And how did each of the component stocks fair?
Ryan Kerrigan: Well, AutoNation posted a modest 1% increase, but the rest of the stocks were all down.
Bridget Fitzpatrick: The public auto retailer's reported its queue for 2019 and 2019 full-year earnings in February. Can you tell us more about that?
Ryan Kerrigan: Well, yes, it was ironic the stocks were down so much in February. The results were really strong for Q4 and for all of 2019 and Q4 five of the six reporting companies reported increasing revenue and increasing profit year over year. For the year of 2019, revenue was up. It was up 2.9% on average for the publics and net income was up 10%, so really good results for the publics.
Bridget Fitzpatrick: So overall a pretty strong earnings report.
Ryan Kerrigan: Yeah, the public's had a great 2019 and the other positive news that just came in is that SAAR was really strong here in February 2020. SAAR came in at 16.83 million, which is an increase of almost 2% when comparing to February 2019. Now, some of this can be attributed to an extra selling day due to leap here, but again, really good data from the SAAR front.
Bridget Fitzpatrick: But for all of the good news, now we have to deal with the CoronaVirus.
Ryan Kerrigan: Absolutely. The big issue here is uncertainty and markets hate uncertainty. They just don't know how to model it, so it leads to lots of volatility on the market. At this point, there's no consensus on the magnitude of this issue for the US or for the globe, so it's going to lead to some exciting times ahead in the market.
Bridget Fitzpatrick: I'm sure everyone is wondering how the CoronaVirus will affect the auto retail market.
Ryan Kerrigan: Well for the moment we're not seeing real-time effects, but this is a very fluid situation. As we speak, US fundamentals are strong, whereas this is going to be a day to day kind of thing.
Bridget Fitzpatrick: In terms of buy-sell market, I saw that Kerrigan Advisors closed some transactions this month.
Ryan Kerrigan: Yes. We've been very busy. We sold a Honda dealership in Pennsylvania. We sold the two Lexus dealerships in the Sacramento, California market to Lithia. We sold a couple of stores for the Fields Automotive Group in Florida, so already off to a very busy year for buy-sell in 2020.
Bridget Fitzpatrick: Sounds like your team has been very busy. Now, how do you think the buy-sell market will fare in 2020?
Ryan Kerrigan: Well, we've just finalized the stats for 2019 and 2019 was one of those active buy-sell markets since 2014. We had 230 completed transactions and the pace really picked up in the second half of the year. In fact, it was one of the strongest six months on record closing 130 transactions. Now, that's a 27% increase over 2018 and a 13% increase over 2015.
Bridget Fitzpatrick: Does this indicate that buyers have every new sense of optimism as we continue into 2020?
Ryan Kerrigan: Well, that's what we're seeing in the second half of 2019. At the outset of 2019, buyers seem to be weighed down by the global trade disputes and the big downdraft in the stock market in 2018. However, as the year progressed, buyers got their confidence back, earnings growth resumed and interest rates started to tick down mid-year and it being a great year. Average profitability for dealerships was up in 2019 after three years of modest declines.
Bridget Fitzpatrick: What are the driving factors behind the rebound in dealership earnings?
Ryan Kerrigan: Well, our diversified business model, once again, saved the day. Used car and fixed ops both fared very well. This resulted in a record $7 million in average gross profit per store even as new car gross continued to decline a little bit again in 2019.
Bridget Fitzpatrick: You mentioned interest rates earlier. Could you elaborate on interest rate's effect on the buy-sell market?
Ryan Kerrigan: Of course. The fed lowered districts three times in the second half of 2019 and just again here in recent days in reaction to the CoronaVirus. We believe buyers' access to low-cost acquisition capital was a key driver of the 2019 buy-sell activity and we're going to continue to see this strength into 2020. Remember, there's this inverse relationship between interest rates and blue sky value. As the year progressed, blue sky values increased as interest rates declined.
Bridget Fitzpatrick: Thanks, Ryan. It sounds like 2020 is shaping up to be a robust market for buyers and sellers.
Ryan Kerrigan: Yes, we're in the early days of 2020, but we're seeing absolutely more buyers and more sellers coming to the market. We expect this trend to continue well into 2020 especially with the public retailers. The public stock prices are up as compared to 2018 and their multiples are trading at higher multiples than many of the private dealerships, so that means they can buy in a way that's accretive to earnings. With Asbury's billion-dollar acquisition of Park Place Automotive, we think the public's collective spend on US acquisitions could reach an absolute record level in 2020.
Bridget Fitzpatrick: Thank you for your insights, Ryan. We look forward to your 2019 year end Blue Sky report this month.
Ryan Kerrigan: We're finalizing the Blue Sky report now, which will feature key trends for 2020 as well as our annual update for each franchise. I look forward to connecting with you again next month.
Thank you for watching the official new source of the retail automotive industry. This has been a JBF Business Media production.