It seems that Electric Vehicles (EVs) are everywhere. Every football and basketball game has several EV commercials featuring happy families living the abundant life in their plug-in, environmentally friendly EV. There's been an EV article on the front page of every automotive publication for the last several years. Every time you go online, scroll through your newsfeed, or surf social media you see an EV ad, video, or link. Politicians talk about EVs, government agencies talk about EVs, even the president talks about EVs. 
Vehicle manufacturers are pushing EVs hard, and forcing dealers to invest millions in facility upgrades, chargers, tools, lifts, and training. 
A casual observer might think that EVs have taken over the highways of the United States; that EVs are in every residential garage and public parking lot – but that is simply not true. 
Let's do a reality check: Lang Marketing says there are 281,600,000 vehicles in the U.S.; of those, Experian says 2,500,000 are EVs. That is less than 1% – specifically, it is .8%!  
Granted, 2.5 million EVs represent a large fleet, but they only account for 8 out of every 1,000 vehicles. So, while those 2.5 million vehicles get all the fanfare, let us never, ever forget the remaining 279,100,000 vehicles with Internal Combustion Engines (ICE).
Dealers must always look to the future; but don't get so enamored with it that you take your eye off the ball today. 
Internal Combustion Engines will be the dominant power plant for the next 20 years, and you have a shop full of them right now. 
I've been in the automotive industry for over 40 years – working for the same company. I've spent my entire adult life in fixed ops, consulting with and training technicians, advisors, parts personnel, and managers.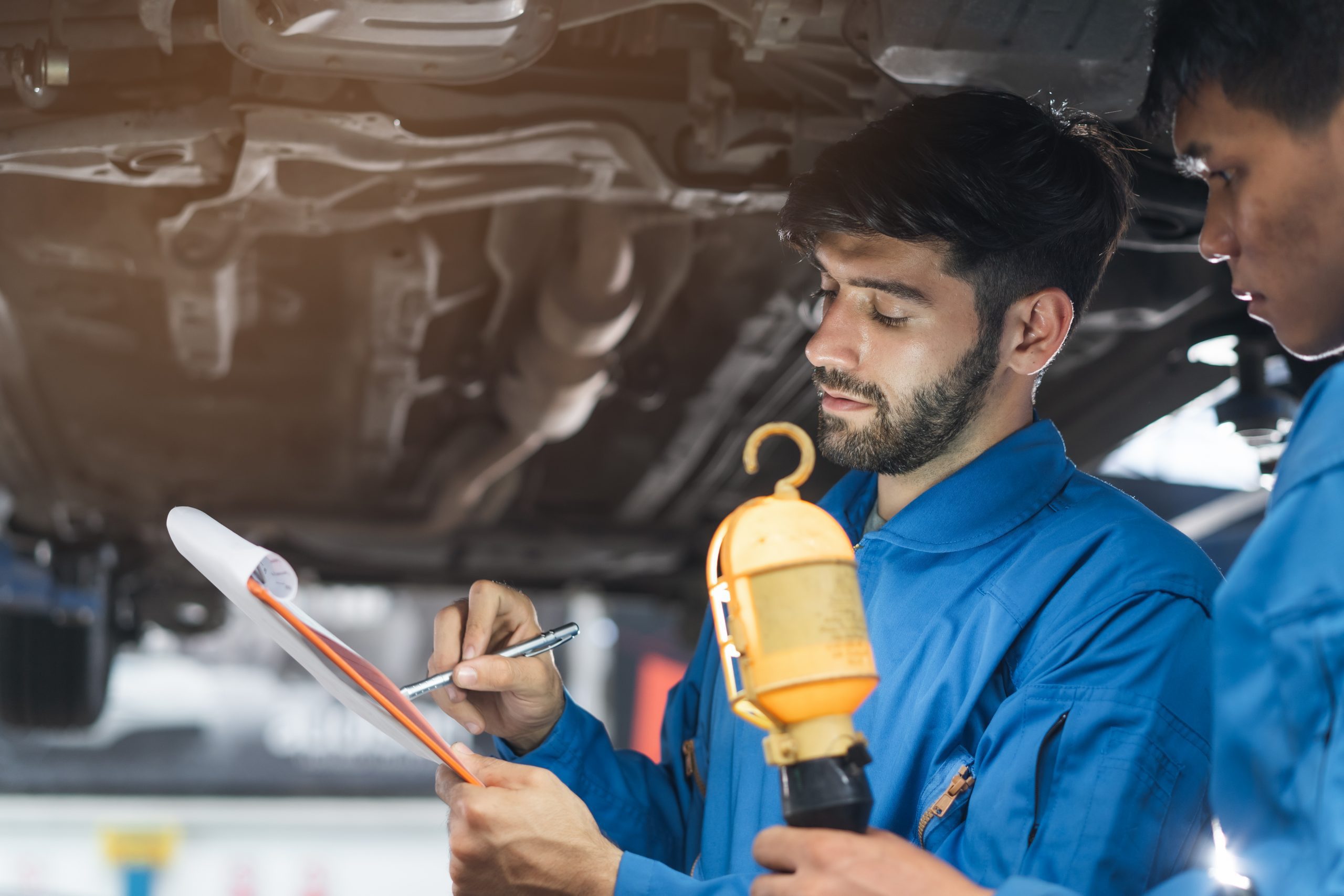 Therefore, I can speak with absolute confidence when I tell you that in your shop right now there are thousands of dollars that your techs and advisors have missed. There are cars on your lifts right now that will leave your shop today with unperformed maintenance needs. There will be vital fluids that needed to be changed but weren't. There will be tires, batteries, belts, hoses, and filters that needed to be changed but weren't. Why? Because the technicians didn't recommend it and the advisors didn't sell it. It happens countless times in your shop every day. 
Do a Multi-Point Inspection (MPI) audit looking for missed opportunities. I can't tell you how many MPI audits like this I have done where a vehicle with 125,000 miles has every box on the MPI checked green, or a diesel with 250,000 miles only needs an oil change according to the MPI the technician did. 
Go through your shop right now and check the vital fluids of each vehicle. How many brake reservoirs test positive for water or copper ions indicating corrosion and needing a brake fluid exchange? How many overflow bottles show the antifreeze to have a pH below 7.0 indicating acidic coolant and thus needing a coolant service? How many cabin air filters need changing? How many wipers have become hard and ineffective? How many drivability issues did you have, yet missed the opportunity to perform a fuel injection service? 
Each year there is $69 billion of unperformed maintenance in the U.S. At 70% gross, that's a lot of lost revenue. It happens because customers weren't educated on the importance of preventive maintenance and weren't asked to have the services done while their car is in the shop – right now! 
So how do you capture all the lost revenue?
1) Do a thorough MPA
2) Educate the customers
3) Ask them to buy. 
Discover, educate, ask. 
So how do you recoup all that money you've had to invest for the future EV market? (Spoiler alert: you won't recoup it by servicing EVs – or at least not for a long, long time!)
You recoup it by selling preventive maintenance services on the ICE vehicles that are in your shop right now.
There has never been a better time to be in the automotive preventive maintenance business:
The average age of vehicles in the U.S. is 12.6 years old – up from 11.1 years in 2011.

Older cars with higher mileage have more preventive maintenance opportunities. Most folks can't afford a new car, so they have to keep the car they've got.

There are fewer places that do automotive services. There were 1,180,000 service bays in 2010, now there are only 1,144,000. In other words, we lost 36,000 service bays, while the number of cars on the road increased. More cars and fewer places to service them; now there's a winning formula for your service department.

You sold them the car, so it's yours to service, right? Somewhere around 100% of new car sales were made by dealerships, somewhere around 100% of warranty work is done by dealerships – therefore you have a captive audience for the first few years of ownership.
Let's camp out here for a minute. The service business was the dealerships to lose right? So, what happened? Dealerships lost it! Customer pay parts and labor totaled $250 billion last year, yet dealerships only got 15% of that business!
As long as dealerships give it away for free (read that as warranty) then you have 100% retention. Yet when the average American has to start spending their hard earned money for auto repair and maintenance, 85% are out the door and on to the aftermarket. Wow!
I'm saying that it ought not be that way. Retaining the customers after the warranty expires isn't easy, but you can do it by keeping vehicle owners informed about all their maintenance needs and then asking them to buy.
Your ability to sell preventive maintenance services is the ultimate customer retention program, customer satisfaction program, and dealership profitability program.
Your service drive is even more valuable than your sales floor upfront. In fact, it is your service sales floor! You must create a sales culture in fixed ops, have weekly service sales meetings, set sales goals, and reward sales performance.
The future is here today. ICE is nice – and it's where your greatest profitability and growth opportunity is, right now!
---
Did you enjoy this article? Please share your thoughts, comments, or questions regarding this topic by connecting with us at newsroom@cbtnews.com.
Be sure to follow us on Facebook, LinkedIn, and TikTok to stay up to date.
While you're here, don't forget to subscribe to our email newsletter for all the latest auto industry news from CBT News.