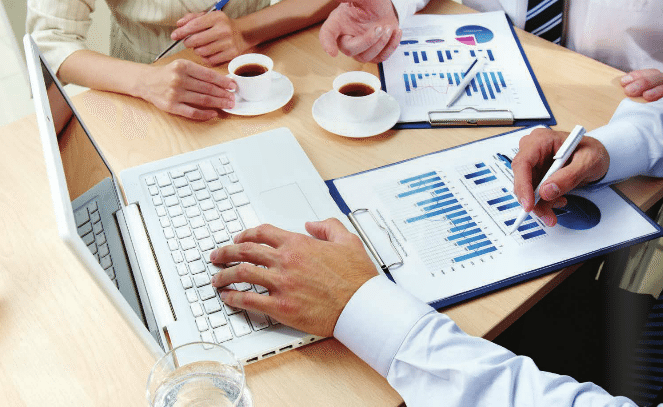 Be sure marketers are adept with latest tools to sharpen a dealer's SEM, social media and other strategies.
BY AMY FARLEY
Work smarter, not harder. It's an aphorism that has been around for nearly 100 years, and for good reason.
People in all industries, but particularly in the fast-paced world of automotive, can benefit from working more efficiently. That's one reason why it's such an exciting time to be in the business: Technology available today is helping dealers and their marketing teams be more effective than ever before.
However, dealers can't always afford or justify purchasing marketing programs and platforms, so many choose to work with marketing agencies. Since an agency can provide tools that a single dealer or even dealer group may not be able to access on their own, it can be both efficient and cost effective to employ one. But before hiring an agency, you first need to evaluate its marketing tool belt and how smartly its people use those tools.
With that prudence in mind, here are a few ways you should expect that an automotive marketing agency could enhance effectiveness of your marketing campaigns and strategy:
Streamline Your SEM Strategies
Bid management systems like Marin and Kenshoo make search engine marketing easier. It's still possible to manage paid search campaigns directly through Google AdWords or Bing Ads, but most savvy marketers and agencies opt to use these platforms to monitor bids and adjust them as necessary.
The marketer maintains control of the overall strategy by setting parameters and goals within the platform. However, the technology lets these programs manage large campaigns containing thousands of keywords with a much smaller risk of human error. They also allow marketers to more effectively keep up in the competitive arena of paid search.
Among the other benefits of these management tools are programmatic bidding to achieve a predetermined goal, advanced keyword-level tracking for more intelligent optimizations, automated A/B testing reports to give the manager extra insights into underperforming creative, and automated budgeting distribution that is aligned with the most effective times to serve your ads.
When your marketing team uses a bid management platform for your account, it saves them time that is better spent crafting a detailed and customized strategy for your dealership.
Simplify Your Social Media Outreach
Programs like Hootsuite and Buffer let dealers manage their social media presence in a streamlined way. These tools enable a marketing team to monitor online mentions of a dealership, respond to comments from customers, and schedule social content to be posted periodically throughout the day or month to better align your messaging with other advertising efforts.
For instance, manually posting to Facebook or Twitter leading up to and during a dealership event can be time-consuming and hastily done. With these social programs, a marketer can schedule the posts in advance, saving time and letting the dealership and agency undertake a more comprehensive social strategy.
FordDirect and Research Now recently found that 56% of car buyers who contacted a dealer based on social media advertising wound up making a purchase. So, it's clear that dealers must take full advantage of social media. Through the use of these tools, that's a task that's become easier than ever.
Manage Your Presence Across Web
Many dealerships are tasked with the complex process of ensuring that their listings across all 300-plus, popular online directory sites contain consistent information. If you have ever attempted to claim your listings, you know it is not an easy task.
In order to build a loyal customer base, though, you must enable car shoppers to easily find your dealership online. That's where programs like VendAsta, Yext and others come in.
These programs provide "presence builder" tools that let dealers be well represented across the Internet. A marketing team can use them to update listings on websites like Yelp, Yahoo and Yellow Pages. These tools are automated and connect to those websites via API to keep your information current, meaning your marketing team need only update your address, phone number and other details in one place.
Having accurate and up-to-date listings spanning the web isn't just crucial for letting customers locate your showroom. It's valuable for SEO as well. Google takes directory listings into consideration when determining a website's page rank, and so the more correct listings a dealership has, the better for its search engine rankings.
Just as with bid management and social media management platforms, this frees your marketing team to devote more time to other aspects of your account.
Align Online, Offline Strategies
Here are a few marketing questions dealers should ask themselves: How do your traditional media buys, like television and radio, align with your digital campaigns? Are you outlining a consumer path-to-purchase that connects all channels of your marketing strategy, or do you leave it up to customers to decide how and when they interact with your dealership?
Do you have unique selling propositions, such as a "tires for life" program or other customer guarantee? If so, do you promote those USPs with streamlined messaging across all your marketing channels?
There is a huge disconnect in your strategy if you send out a vehicle exchange program mail campaign, but customers find nothing about that branding and term when they visit your website. While some shoppers may call the number associated with the campaign or visit your showroom, many more will simply type your dealership name and the phrase "vehicle exchange program" into Google.
Will your site come up, either through paid or organic rankings? If you aren't buying those keywords or enacting an SEO strategy that will help you rank organically, then those customers will be unable to find the information they need. Potential leads will be lost. What's efficient about that?
If you aren't comfortable with the answers to these questions, you're not alone. Many dealers are dissatisfied with the overall efficiency of their marketing efforts. In an upcoming article, I will highlight a technology enabled, multi-channel marketing program that Force Marketing created to address the online-to-offline disconnect.