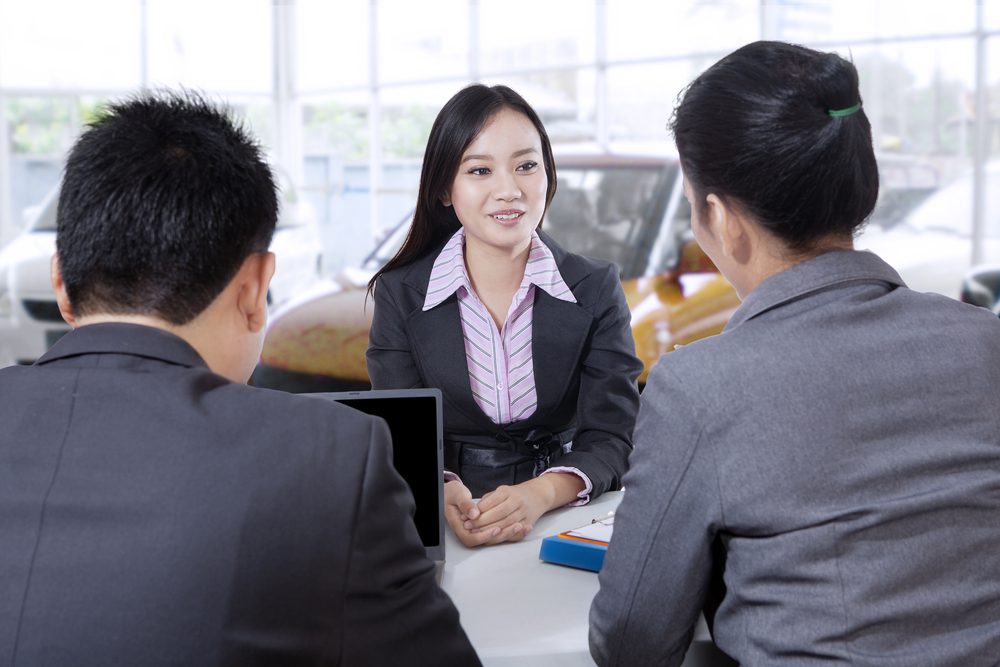 The average car dealer is having a tough time finding people for open positions, according to the 2021 Cox Automotive Dealership Staffing Study. Of those asked, 72% of franchised dealers say it's challenging to find and hire the right staff.
The struggle comes even as interest in working in the auto retail industry has increased among available workers. 36% are "interested in working at a dealership", an increase from 25% in 2019. But that interest doesn't seem to often convert to hires as nearly one-third don't think they're equipped with the skills to fill posted positions at dealers.
The need is there, however. About two-thirds of dealers are looking to "increase the number of employees in 2021". Along with adding to their overall payroll, the requirement to fill positions due to high turnover still exists.
So, if dealerships need to hire and the public is more interested in working for them, why are dealers struggling to staff up? It's a problem that has layers.
Federal and state support ongoing
In the US, federal and state benefits for pandemic relief have continued for much of the unemployed workforce. Although several states have announced they are ending the $300 top-up of federal unemployment benefits early, Americans who haven't returned to work don't yet feel the financial pressure to do so.
It certainly plays a role in entry-level position hiring but professionals and salespeople are likely less affected by unemployment supports.
WFH has changed the workforce
Working from home has become the new normal for a wide swath of the eligible workforce. Some carmakers including Ford Motor Company have converted positions to permanently have a WFH option, and reports are aplenty of employees quitting rather than going back to the office. How and where people want to work has changed.
Now, most positions at a dealership just don't have a full-time WFH capability. That makes it tricky to entice workers who would prefer to eliminate the commute.
Pandemic fears linger
Vaccination uptake has all but stalled out in most states, even as a resurgence occurs with the Delta variant. Only 21 states have at least 50% of their eligible population fully vaccinated. For positions including sales and auto service that are public-facing, it can be worrisome for Americans who are wary of spreading COVID-19.
Even fully vaccinated themselves, some capable workers are choosing to wait before working with people once again. To what extent this perspective is held is difficult to know, but it's certainly a factor for hiring.
What can dealers do to address hiring challenges?
Attracting talent has been an ongoing challenge for dealers well before the pandemic began, and there isn't a magic bullet to solve it. However, a few things can help dealerships find the staff they need to maintain and grow through the bustling second half of 2021.
Promote flexibility in where and when certain staff work. For office staff that could be a WFH position, make it an option. For salespeople and other less structured positions, ensure the flexibility is there for employees to take care of non-work appointments and family concerns.
Offer referral bonuses. Ask your current staff for referrals for open positions. If their referral gets hired and lasts a set time frame – 90 days, for example – pay out a bonus as a 'thank you'. A financial incentive might be enough to drum up some referrals.
Look for candidates without automotive experience. Save from the service drive and in the shop, most positions don't require experience in the auto industry but rather a willingness to learn.
With nearly three-quarters of dealerships nationwide looking for staff, you're competing for the same talent. Ensure you're paying your team at or above industry averages to prevent having them poached by the competition, putting you in a tougher spot.
---
Did you enjoy this article from Jason Unrau? Please share your thoughts, comments, or questions regarding this topic by submitting a letter to the editor here, or connect with us at newsroom@cbtnews.com.
Be sure to follow us on Facebook and Twitter to stay up to date or catch-up on all of our podcasts on demand.
While you're here, don't forget to subscribe to our email newsletter for all the latest auto industry news from CBT News.