Today's Featured Interview: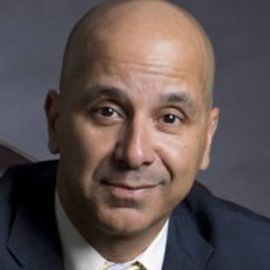 4 strategies to make your sales department more effective – Victor Antonio
Sales managers often find themselves looking for ways to motivate their teams to take the next step in their development. Here to discuss four strategies that can take your sales department to the next level is Victor Antonio, renowned sales trainer, motivational speaker, and author of 13 books including Sales Ex Machina: How Artificial Intelligence is Changing the World of Selling. Watch the full segment here.
Top Headlines:
With the election only seven weeks away, both major party candidates have made their stop in the auto-centric state of Michigan. Both Biden and Trump realize the importance of the swing state, as it was instrumental in the 2016 election. Both candidates focused heavily on Michigan last week, laying out their policies for the auto industry. While both candidates are aiming to increase production and boost jobs, both have very different methods of getting there.
While Biden wants to expand global trade, Trump was quick to withdraw the U.S. from the trans-pacific partnership, a massive deal negotiated by the Obama administration. Trump has focused more on the bordering countries of Canada and Mexico, renegotiating NAFTA and replacing it with the USMCA.
Before the pandemic, Trump was able to boast record levels of employment. In his second administration, trump is looking to recover lost jobs by using trade deals to bring back U.S. production. Biden's proposal emphasizes the auto industry, with the presidential candidate claiming to bring one million new jobs to the American auto industry. Biden's plan is heavily reliant on an increase in government spending.
Fiat Chrysler and PSA have agreed to amend their planned merger. The executive boards of both companies made the decision to move forward with the combination agreement made in December of 2019. Moving forward with the merger will allow the companies to maintain a 50-50 balance and the economic value of the combined enterprise. The new entity will be called Stellantis and the deal is expected to close during the first quarter of 2021.
After spending nearly two years in Japanese custody, former Nissan executive, Greg Kelley, appeared in court on the opening day of his trial. Kelley is accused of assisting his former boss, Carlos Ghosn, in hiding tens of millions of dollars of pay from regulators. Kelley appeared on trial alone, as Ghosn escaped Japan last year, fleeing to Lebanon. In court, Kelley pleaded not guilty stating that his discussions with Mr. Ghosn were premised on being legal and for the benefit of Nissan.
General Motors is playing the EV game, and CEO Mary Barra says they intend to win. During a web presentation for the RBC conference, Barra claimed that EVs represent the key growth segment for General Motors. Barra said, "We are going to win in EVs and give our customers an amazing ownership experience." Barra also said that GM had allocated more than 20 billion dollars in capital and engineering resources to EVs and battery development.
GM also announced the date for the big reveal of one its premier EVs, and it comes with a unique feature. The GMC Hummer electric pickup is scheduled to be revealed on October 20th, and it will feature a 'crab mode.' In a short video shown on Monday, GMC showed reporters the hummer's four-corner steering and a 'crab mode' that will allow the vehicle to move diagonally. GMC says that this new feature is custom made for off-roading customers. The Hummer is expected to offer up to 1,000 horsepower and up to 11,500 pounds-feet of torque.
News Stories & Opinion: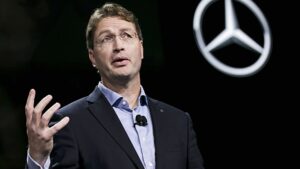 Major auto industry players aim to be carbon neutral
Emphasizing the commitment to developing green transportation and processes, several carmakers are announcing plans to move toward a carbon neutral position in manufacturing. While it isn't a new strategy to reduce emissions and greenhouse gases for some of the largest corporations, the renewed push demonstrates the auto industry's changing focus toward sustainable energy. Read More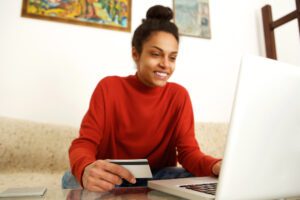 Vaccines and digital payments pave the way for car buyers to return to normal
For commerce to return to normal, much is riding on the development of a vaccine and digital payments. The "How We Shop" report by PYMTS.com sheds light on what consumers are thinking about as they change their shopping routines. In collaboration with PayPal, PYMTS.com surveyed 2,163 U.S. consumers about their shopping and payment preferences. Read More
---
Did you enjoy today's automotive newscast? Please share your thoughts, comments, or questions regarding this topic with host Jim Fitzpatrick at jfitzpatrick@cbtnews.com.

Be sure to follow us on Facebook and Twitter to stay up to date or catch-up on all of our podcasts on demand.
While you're here, don't forget to subscribe to our email newsletter for all the latest auto industry news from CBT News.