Inside Automotive: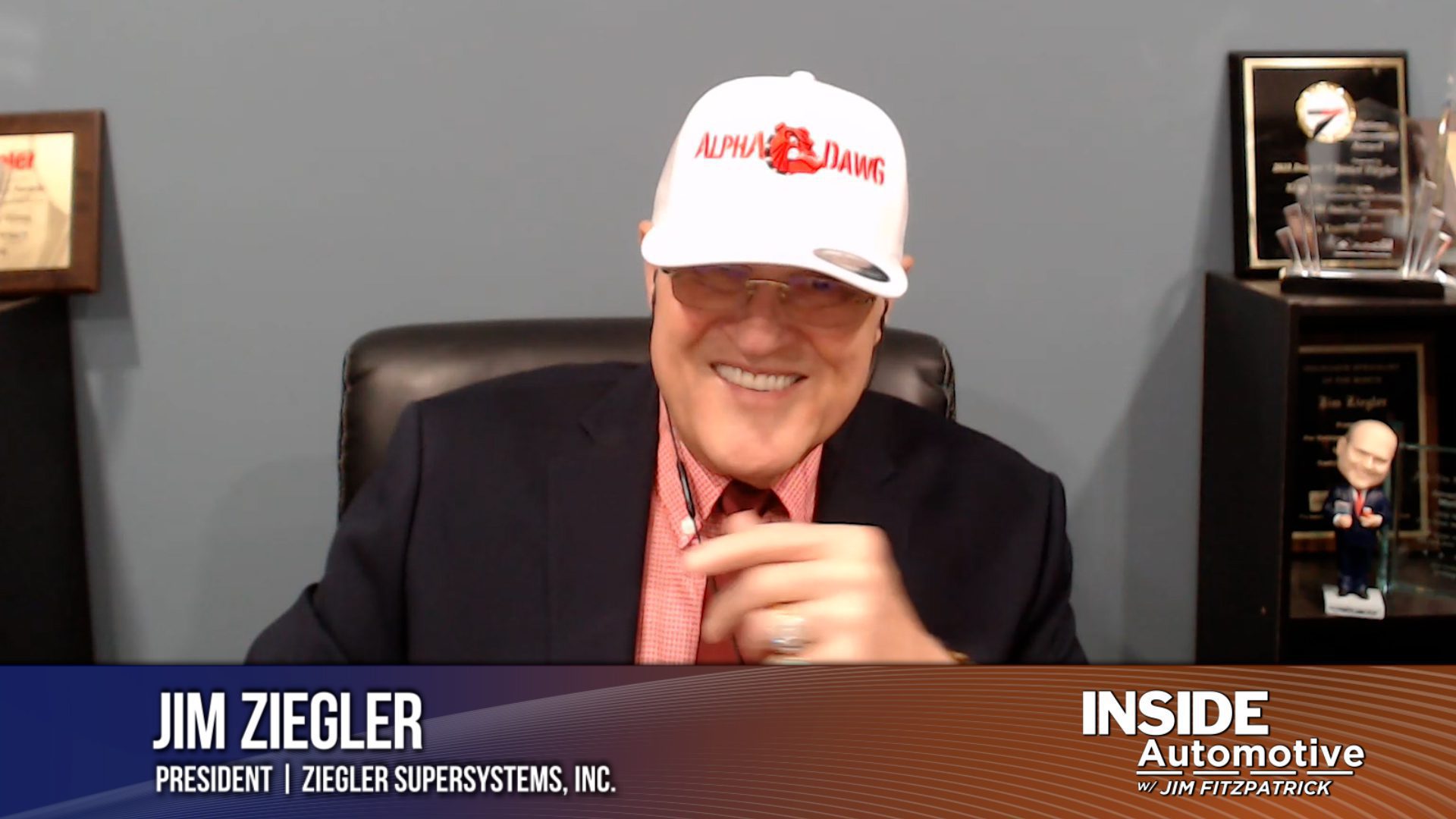 Auto retail veteran Jim Ziegler discusses where the industry is headed in 2022
Early this year we spoke to the President of Ziegler SuperSystems, Jim Ziegler, aka the Alpha Dawg, to get his perspective on the industry's evolution. Since that time we've seen further innovation in digital retailing and sales techniques in response to the industry-wide shortages. Ziegler joins us today to give us an update on the industry and where we may be headed in 2022. Watch the complete segment here.
Headlines:
President Joe Biden plans to visit the Michigan General Motors EV plant this week to discuss the recently passed infrastructure bill. The President will also talk about how EVs will reduce emissions, improve air quality, and create jobs. The White House announced the visit to GM's retooled 'Factory Zero.' No other details were released, but GM CEO Mary Barra will attend the invite-only event.
Former Hyundai engineer of 26 years, Kim Gwang-Ho, reported to the NHTSA in 2016, that Hyundai wasn't addressing engine issues that caused seizures and fires with potential safety consequences. He provided evidence and now at the end of a five-year ordeal, it led to the NHTSA, paying Gwang-Ho $24 million through the agency's new whistleblower program. He aims to set up a foundation to promote responsible corporate culture. Gwang-Ho says, "After my report, I believe that automakers now know that anyone can blow the whistle and they cannot hide anything."
Democratic Senator Joe Manchin, a key swing vote, plans to speak at a Toyota event in West Virginia. The senator criticized pro-union provisions in the budget reconciliations package as "wrong" and "not American" while participating in the event announcing Toyota's $240 million investment in a components plant in his home state. This causes Manchin to clash with other members of Michigan's Congressional delegation and could disrupt his party's sweeping efforts to advance EVs across the country, a key component for tackling climate change.
Toyota Motor Company plans to produce 500,000 units overseas and 300,000 units in Japan, in December. Toyota says it will do everything in its power to make up for the loss, lost in the second half of the fiscal year ending March 31, 2022.
Tesla CEO Elon Musk has weighed in on its competitor Rivian after the company's IPO debut. Musk tweeted," There have been hundreds of automotive startups, but Tesla is the only American carmaker to reach high volume production and positive cash flow in the past 100 years. He added, "I hope they're able to achieve high production and breakeven cash flow. That is the true test." Rivian says it has over 55,000 preorders for its SUV and pickup truck and a contract to build 100,000 EV vans with Amazon by 2030. Rivian has never recorded revenue and forecast less than $1 million in sales for Q3.
News & Opinion: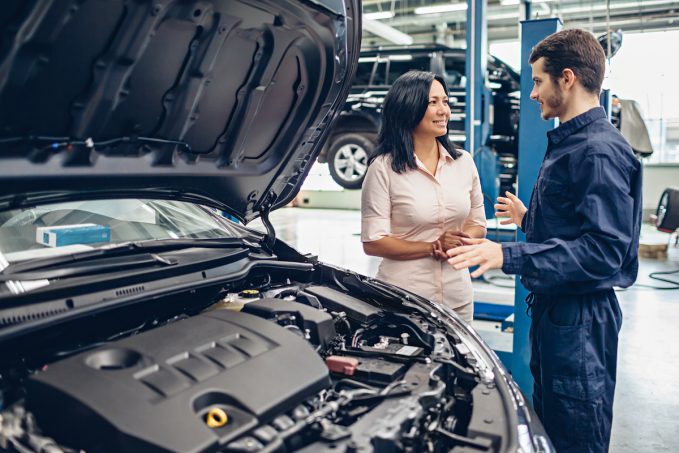 Best practices when submitting warranty claims
In 2019, automakers across the world had to spend about 2.5% of the product revenue, totaling more than $49 billion, covering warranty expenses. This cost only shows the warranty that was covered with the understanding that many more were denied. In your dealership, it's essential that you take proper steps to ensure a good workflow when turning in a claim. To help you, we put together four of the best practices when submitting warranty claims. Read more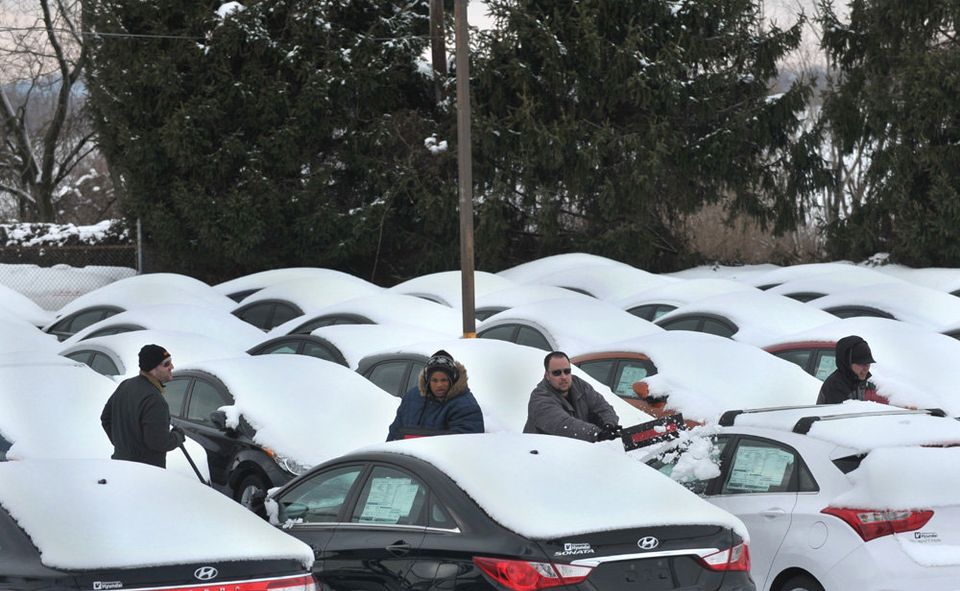 Winter is coming: How to prep the dealership for incoming snow
In most years, the vast majority of US states will get blanketed by white, fluffy snow. While they may not all be the most populous areas of the nation, millions of drivers will set out for work, recreation, errands, or school in wintery conditions for months out of the year. That includes both dealership staff and the customers that visit auto retail locations. Whether your store gets three-foot-tall drifts in front of the service overhead doors or there's a higher likelihood of freezing rain that makes walking and driving treacherous, a plan should be in place to address the effects of winter weather on the lot. Read more
---
Did you enjoy today's automotive newscast? Please share your thoughts, comments, or questions regarding this topic by submitting a letter to the editor here, or connect with us at newsroom@cbtnews.com.
Be sure to follow us on Facebook and Twitter to stay up to date or catch-up on all of our podcasts on demand.
While you're here, don't forget to subscribe to our email newsletter for all the latest auto industry news from CBT News.