In 2019, automakers across the world had to spend about 2.5% of the product revenue, totaling more than $49 billion, covering warranty expenses. This cost only shows the warranty that was covered with the understanding that many more were denied. In your dealership, it's essential that you take proper steps to ensure a good workflow when turning in a claim. To help you, we put together four of the best practices when submitting warranty claims.
Gather Good Information
To get a warranty covered, you need to have the right information. Streamlining the process starts with the amount of data you gather. For starters, you need to know what product has failed and then discuss what needs to be replaced to resolve the issue.
It also helps to do some research to see if other people are filing the same warranty claim. If you can see a pattern of a defective part and can include it with your information, there's a better chance of it being covered.
Write detailed RO description
When the vehicle is dropped off for warranty repair, it's important to document everything on the repair order. As a service advisor, you must double-check that everything is documented in full, so there's no question later when the parts arrive.
Advertising Partner

The completed work order should include the original complaint from the customer and the proposed fix. If you have information on the part delivery, it's best to write that information down as well for tracking purposes.
Store the old parts
Until the warrantied parts arrive and are put on the vehicle, you want to keep the defective components. It's also wise to keep them for a short time after the repair has been completed, just to be sure. There are times when the part is requested back by the manufacturer, but normally only if they are investigating something.
Set aside a section in the parts department to hold these broken parts. You also want to label them appropriately, so you know what they are. Determine an appropriate time to purge the parts, whether it is quarterly or every month.
Track parts and progress
Warranty work that requires new parts adds a new level of responsibility for dealerships. As you wait for the part to arrive from the factory requires a lot of organizational skills. It's easy to drop the ball if someone is not paying attention to the status of the work.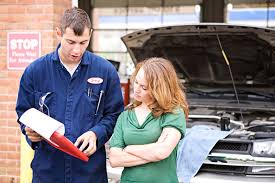 You need to create a system that identifies warranty parts when they arrive. Otherwise, the part could get put into your inventory and placed on the shelf. Your system should also be able to track the parts and show where the warranty work is at. If the part is on order or a technician is working on the vehicle, it should be easy to tell no matter what position you hold in fixed ops.
By remaining informed, you can also offer better communication to the customer. After all, your customers deserve to know where the warranty repair is at without feeling like the team is clueless about the status.
There's no dealership that loves dealing with warranty work. It can be a real pain, especially when the shop and parts departments are already swamped. However, a little bit of organization and due diligence can ensure the process runs smoother.
---
Did you enjoy this interview? Please share your thoughts, comments, or questions regarding this topic by connecting with us at newsroom@cbtnews.com.
Be sure to follow us on Facebook, LinkedIn, and TikTok to stay up to date.
While you're here, don't forget to subscribe to our email newsletter for all the latest auto industry news from CBT News.