Inside Automotive: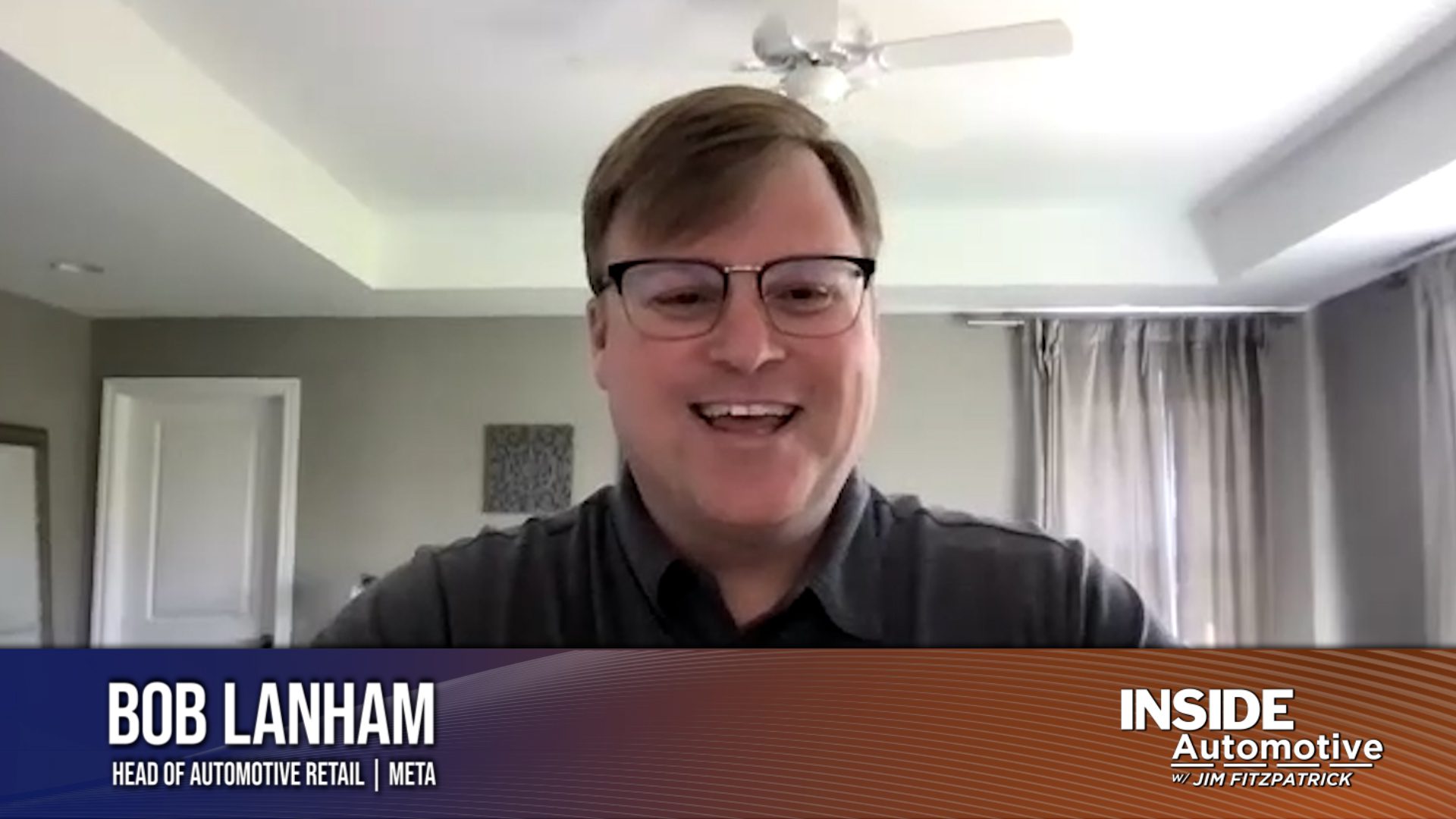 Experience over price: How to boost brand and dealership loyalty – Bob Lanham | Meta
According to a recent study from Meta, 80% of people who have a good purchase experience are more likely to be loyal to the brand. Today on Inside Automotive, we're pleased to welcome back Bob Lanham, Head of Automotive Retail for Meta, who dives deeper into Meta's loyalty research. Watch the complete segment here.
Headlines:
This week, U.S. government officials said that over $3 billion of the $1 trillion infrastructure bill will be utilized for electric vehicle battery manufacturing. This will include processing required minerals used in the batteries and recycling the batteries at the end of their life cycles but will initially not include the development of new mines due to ongoing environmental concerns. Ford attorney Steven Croley said the automaker approves of the government's decision, indicating that it will improve the EV battery supply chain and create domestic jobs.
In a statement on Monday, the state of Georgia and Rivian Automotive said the electric automaker will be receiving $1.5 billion in tax credits and incentives for its planned manufacturing facility outside Atlanta. This week's agreement mandates that by 2028, the roughly $5 billion facility must have over 7,500 employees who will receive an average salary of $56,000 annually. Rivian is seeking permits and various approvals but hopes to have the plant operational by 2024.
The BMW Group and technology firm Ansys have announced they will be furthering their partnership for the development of software for autonomous driving and advanced driver-assistance systems. The companies are hoping to develop so-called level 3 autonomous vehicle software, which allows a vehicle to detect hazards and make decisions for itself. BMW said it will also use Ansys's toolchain technology to compile and process data. BMW executive Nicolai Martin said the automaker is partnering with Ansys to create a more comfortable, intelligent, and convenient driving experience.
Bridgestone announced yesterday it has launched its new tire that was developed specifically for electric buses. The tire is the first of its kind, and the company said it will assist in reducing traffic congestion and eliminating emissions. The tires have special edges and traction features to accommodate poor weather conditions and are also manufactured with various features to help protect the tires. The development is part of Bridgestone's "e8 commitment," which is geared towards creating a more sustainable environment.
News & Opinion: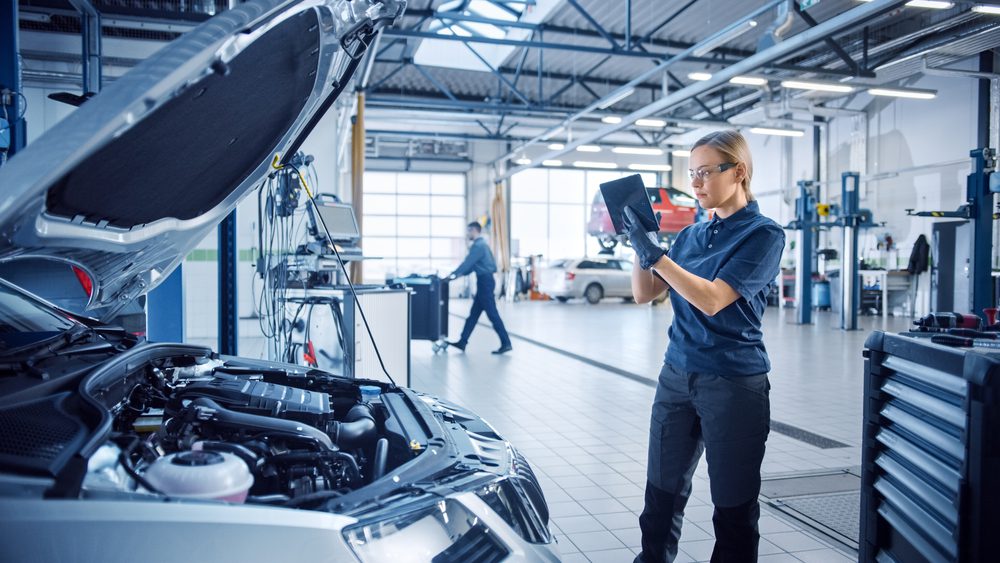 4 tips for car dealers when onboarding new auto technicians
During a recent WrenchWay Roundtable broadcast, a statistic was shared showing that 42% of today's auto technicians leave the workplace during the first two years. Why are so many auto technicians leaving, and how can this be fixed? The answer starts with proper onboarding procedures. With our tips for dealers to onboard technicians, we can help your workers feel like a part of the dealership, ensuring they stick around longer. We will share with you our four best tips, but there could be many more. From these ideas, brainstorm some other ways to onboard auto technicians. Read More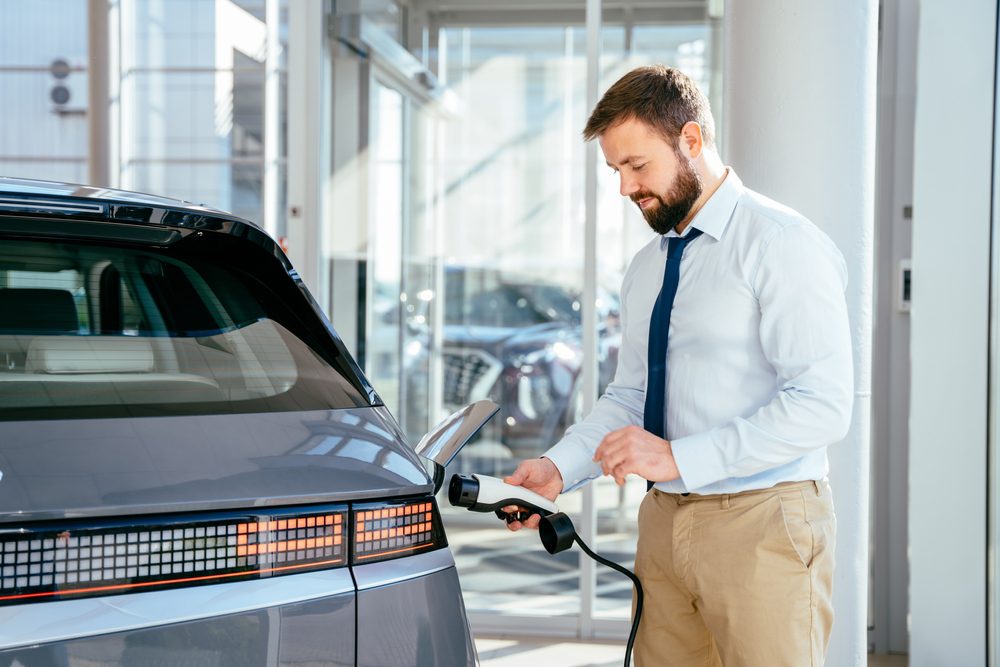 5 things that car salespeople should address in EV walkarounds
The jury is still out about how long it will take for electric vehicles to capture the majority of car sales. But as electric vehicle adoption begins to grow, it's becoming clear that the sales process looks a little different than trying to make the sale on an ICE vehicle. EV shoppers tend to be even more informed about features and specs, but buying a model that contains a new powertrain still needs some assurances before they pull the trigger. Even for EVs, an in-person shopping experience is preferred, but it looks different. Here are five things that should be addressed in EV walkarounds for electric cars. Read More
---
Did you enjoy today's automotive newscast? Please share your thoughts, comments, or questions regarding this topic by submitting a letter to the editor here, or connect with us at newsroom@cbtnews.com.
Be sure to follow us on Facebook and Twitter to stay up to date or catch up on all of our podcasts on demand.
While you're here, don't forget to subscribe to our email newsletter for all the latest auto industry news from CBT News.