Inside Automotive: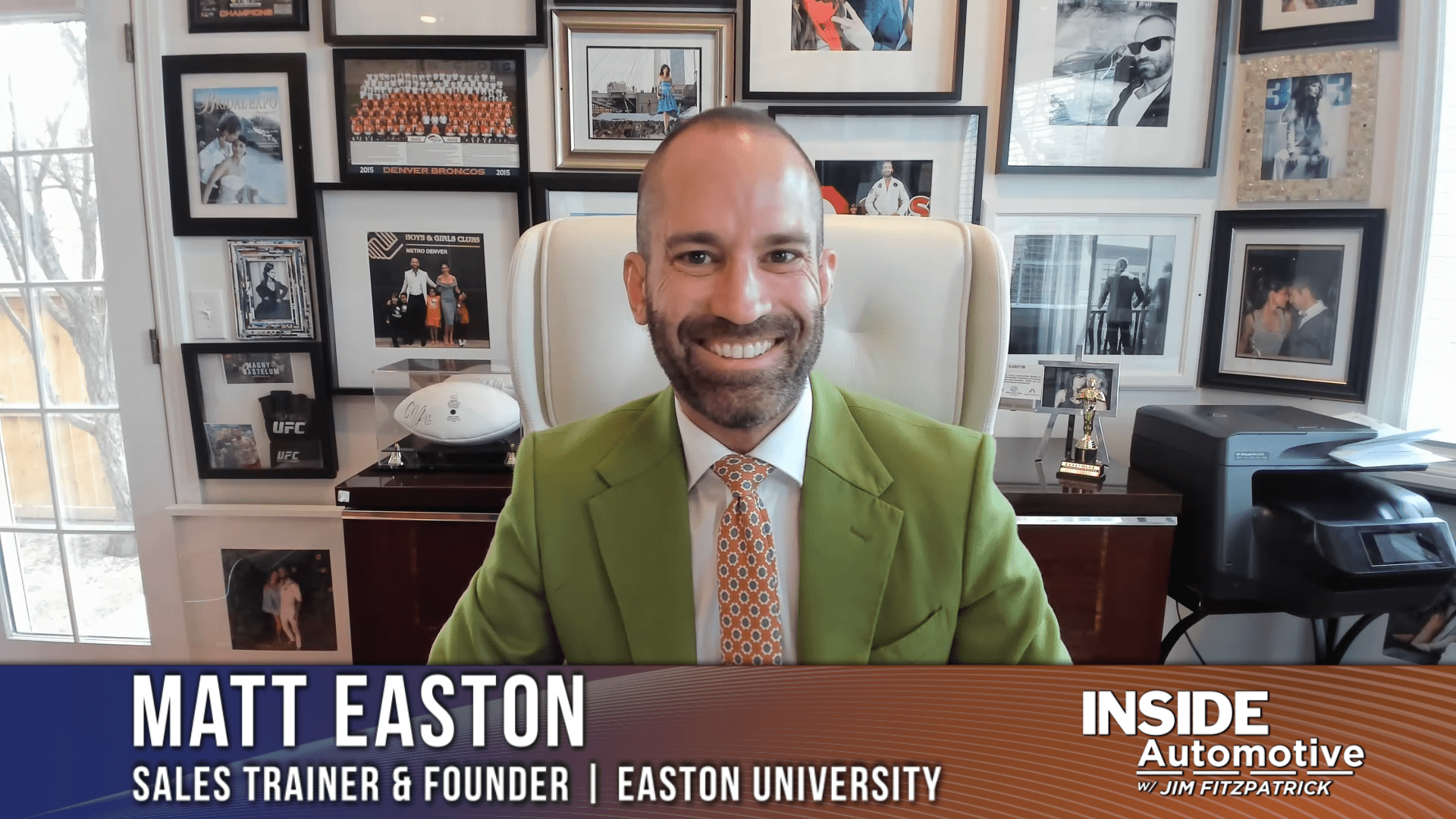 How to completely crush your sales goals this year – Matt Easton | Easton University
On the heels of an unpredictable, yet robust and profitable year for many, car dealers are starting to incorporate unique strategies to close more deals. Whether you're a manager or salesperson, our next guest will share skillful ways to build better customer relationships and close more often. On today's show, we're pleased to welcome Matt Easton, sales trainer, consultant, and Founder of Easton University. Matt has gained popularity and quite a following on the social platform, TikTok as he shares his daily tips to becoming a top sales consultant. Watch the complete segment here.
Headlines:
The National Highway Traffic Safety Administration announced this week it is investigating allegations that Tesla vehicles are increasingly engaging in so-called "phantom braking." Tesla owners say their vehicles sense false driving hazards on the road and automatically slam on the brakes, raising concerns regarding possible rear-end collisions. This specific issue has been reported for several years, but complaints increased to over 100 in the past three months alone. Tesla already issued a recall of almost 12,000 vehicles affected by this issue last October, and did not respond to requests for comment regarding the current investigation.
A Nissan dealer in Yonkers, New York, has filed a lawsuit against the automaker after he was notified a new Nissan dealership would be opening very close to his. Jim Rourke of Central Avenue Nissan in White Plains says in the lawsuit that the new dealership will further its ongoing issue of low inventory and added that his dealership has an overall 23 day supply and that many vehicles get sold the day they arrive on the lot. The lawsuit also alleges that the new dealership will be in violation of a New York law that prohibits automakers from opening a dealership of the same brand within six miles of an existing one.
This week, various U.S. Representatives introduced the so-called "Right to Repair Bill" as well as the "Freedom to Repair Act" with the goal of increasing competition across the repair industry. The legislations are just the latest push for measures that would give independent repair shops the opportunity to obtain the same repair parts and tools that automakers' dealerships have access to. If passed, independent auto repair shops would also have the ability to obtain over-the-air and on-board diagnostic technologies, which would mean car owners would not be forced to take their cars to automakers' dealerships for various repairs. The bill would also designate a committee to communicate with the Federal Trade Commission about obstacles faced regarding vehicle repairs.
Electric Last Mile Solutions CEO James Taylor and Chairman Jason Luo have formally resigned from the electric vehicle startup this week. The resignations came after an internal investigation revealed they both had committed various violations when they purchased certain equity securities before the company went public in late 2020. Taylor's CEO position will be taken over by current director Shauna McIntyre, and Brian Krzanich was appointed the new Chairman. Shares of the company dropped 50% after its press release, which also indicated that the company's latest financial statement is inaccurate and will need to be reissued at a later date.
Celebrating Black History Month: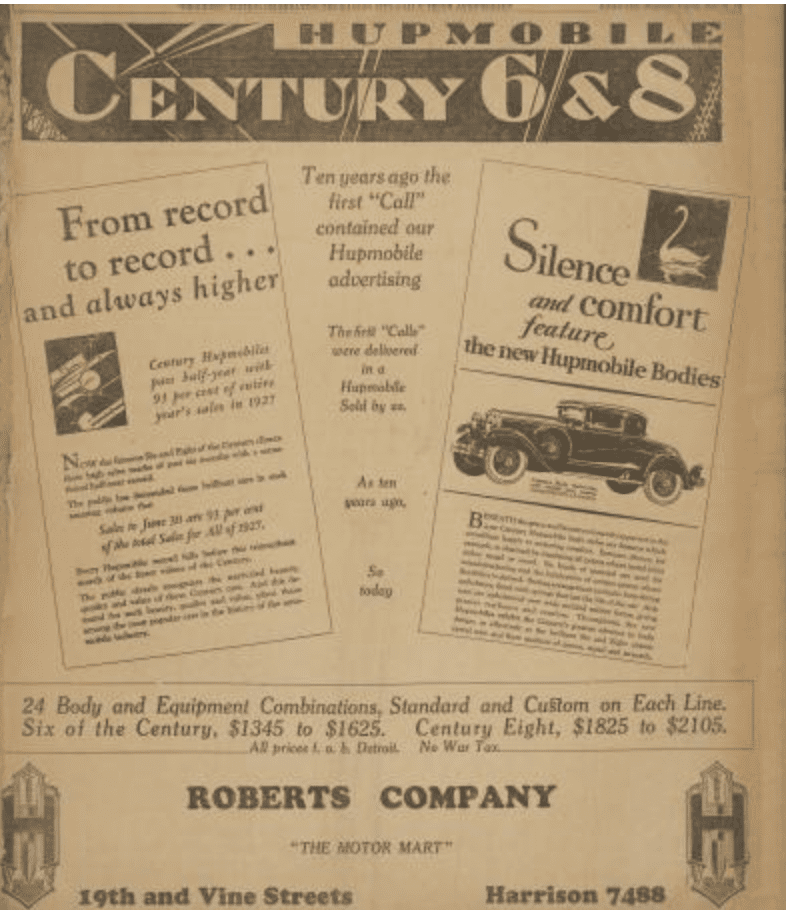 This February, in honor of Black History Month, we want to celebrate and recognize the achievements of black retail automotive professionals past, present, and future. Today, we'd like to highlight Homer R. Roberts, the first black car dealer in America.
Following his service as a lieutenant in the United States Army Signal Corps during World War I, Roberts began selling cars in his hometown of Kansas City. He eventually earned enough clientele to form Roberts Company Motor Mart. Smaller manufacturers saw potential in the African American market which led to Roberts landing franchises with Oldsmobile, Rickenbacker, and Hupmobile.
News & Opinion: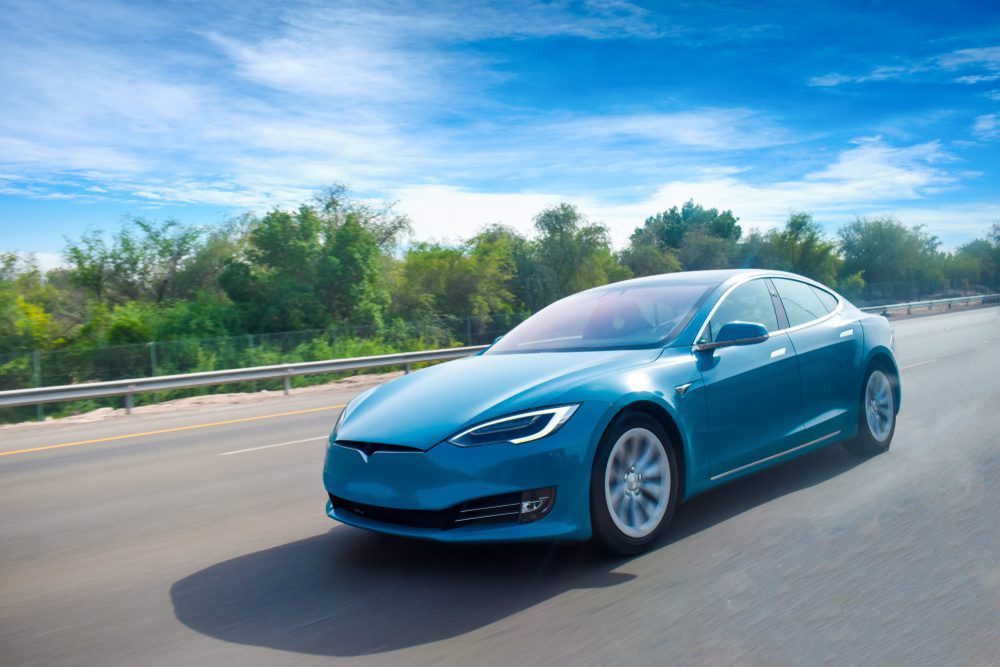 EV recalls continue to hinder route to mass adoption
Recalls continue to hamper EVs, and being the world's highest-volume electric car maker doesn't seem to make it any easier. Tesla has issued two recalls this week, and the Chevrolet Bolt EV production has yet to resume after one of the most expensive – if not the most expensive – recall issued last year. These ongoing concerns bring EVs into the spotlight and draw concern from the industry and the public about long-term viability and safety. These recalls may represent a fraction of the EVs on the road today, but seeing news of issues among electric cars and the carmakers who build them has the potential to erode trustY Read More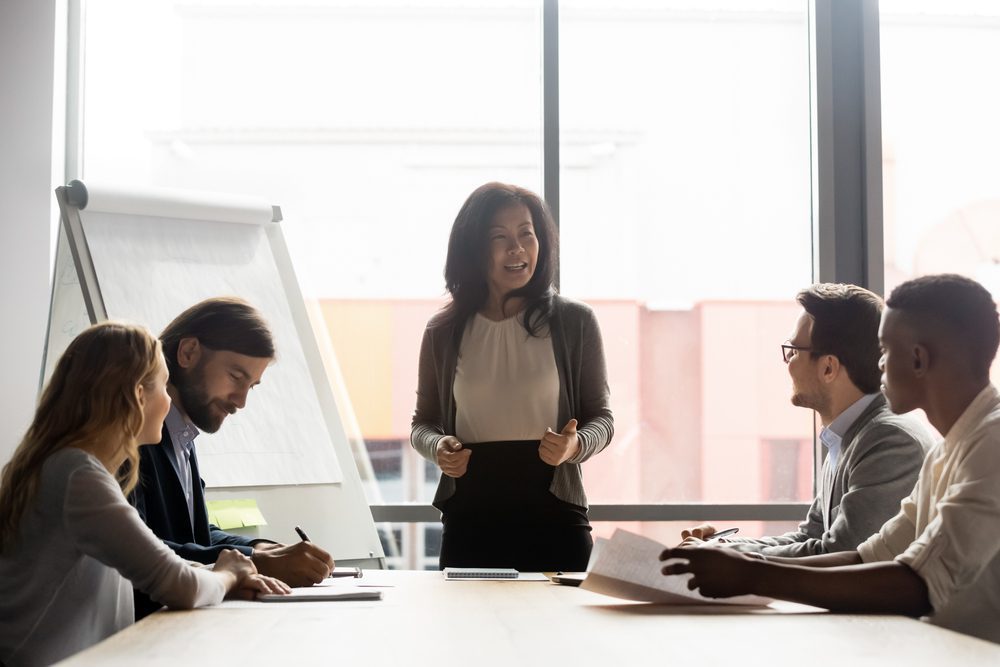 Why every car dealership needs an upskill plan for their staff
Has The Great Resignation impacted your dealership? Are you concerned that it might? Well, offering opportunities for your dealership staff to upskill and expand their skill sets could be the answer. While upskilling may be a new buzzword, the idea is nothing new. Upskilling is the process of learning new skills, typically to advance into a higher position. You, as an employer, may know it as training and talent development. There are several benefits to having an upskill plan for your dealership staff, particularly if The Great Recession has affected your employment numbers. Read more
---
Did you enjoy today's automotive newscast? Please share your thoughts, comments, or questions regarding this topic by submitting a letter to the editor here, or connect with us at newsroom@cbtnews.com.
Be sure to follow us on Facebook and Twitter to stay up to date or catch up on all of our podcasts on demand.
While you're here, don't forget to subscribe to our email newsletter for all the latest auto industry news from CBT News.