Today's Featured Interview: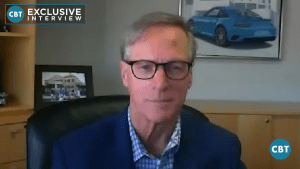 Jim Ellis Auto Group CEO Jimmy Ellis gears up for their annual Holiday Giving Campaign
The holidays are very difficult for many families. Some face economic hardships and others face the loneliness of missing loved ones. The holidays are a perfect time for dealers to give back, especially in a year where COVID-19 has devastated so many people. Jim Ellis Automotive Group is working diligently to spark some hope and joy this season with its annual Holiday Giving Campaign. President and CEO Jimmy Ellis joined CBT News to discuss the charitable work his auto group is doing through the annual giving campaign. Watch the full segment here.
Top Headlines:
Automakers are pledging to work alongside President-elect Joe Biden to reduce emissions in the U.S., the alliance for automotive innovation vowed to work with Biden to reduce emissions, as many industry leaders remain split over California setting its own emissions laws. Head of the alliance, John Bozzella said that the group looks forward to engaging with the incoming Biden administration to advance the shared goals of reducing emissions and realizing the benefits of an electric future. Biden has prioritized EVs with great enthusiasm, as he has pledged to spend billions to add more than 550,000 EV charging stations across the country.
Volvo also has big plans for an electric future, as the automaker's CEO forecasted that the brand will become entirely electric by 2030. CEO Hokan Samuelsson made the claim during an interview with the financial times on Wednesday. The Swedish company has already announced that it wants half of its global sales to be from all-electric models by 2025. Volvo is set to join the luxury brand Bentley in the quest to become fully electric in the next ten years.
A former Ford executive is high on the auto industry moving into 2021. Former Ford CEO Mark Fields told CNBC that he expects a strong fourth quarter and for 2021 to be a strong year for the industry as a whole. Fields says the resiliency of dealers and automakers has been remarkable and believes the industry is in a 'sweet spot.' Fields led Ford from 2014 to 2017 and is now a senior advisor at TPG Global.
Tesla CEO Elon Musk says that he is open to a potential merger. While speaking at a conference in Berlin, Musk said that he would be willing to have the conversation if someone was interested in merging with Tesla. Musk says he feels good about where the company stands financially as the company's valuation is well above $500 billion. While an acquisition would certainly help the company grow at an even faster pace, Musk did clarify that the company was not looking a for merger and had no deals in the works.
News and Opinion: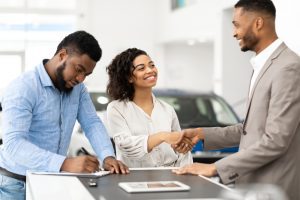 Tips for working with subprime customers today
Your dealership has an established brand of customer. That's not to say you won't sell to anyone who has the money, but you know there's a preference on who your future vehicle ownership might be. For most dealers, the prime customer is a target, but these days, more and more dealers are looking at subprime buyers with increased debt, late payments, and diminished incomes. Subprime borrowers are becoming a larger market than ever before. You don't have to specialize in it, but there may be some worthy consideration to provide these customers opportunities for a reliable vehicle from your established dealership. Read more
Automakers doubling down on EV commitments
Industry-wide, carmakers are renewing their dedication to adding more electrified vehicles to their lineups in coming years, especially fully-electric cars. Although electric options are slow to be realized in mainstream manufacturer stables, particularly in generally affordable models, announcements continue to come weekly. The most recent commitment comes from Volvo, and an all-new EV platform from Hyundai and Kia has been unveiled. Read more
---
Did you enjoy today's automotive newscast? Please share your thoughts, comments, or questions regarding this topic with host Jim Fitzpatrick at jfitzpatrick@cbtnews.com.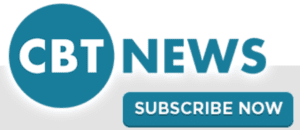 Be sure to follow us on Facebook and Twitter to stay up to date or catch-up on all of our podcasts on demand.
While you're here, don't forget to subscribe to our email newsletter for all the latest auto industry news from CBT News.