Today's Featured Interview: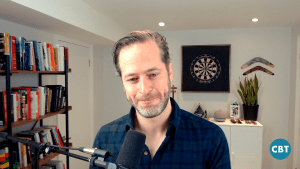 How Gubagoo's partnership with Asbury aims to bridge the divide between consumer expectation and experience
Recently Asbury Automotive Group made headlines as they unveiled their new online retail tool, Clicklane, powered by Gubagoo. On today's show, we're pleased to welcome the Chief Operating Officer of Gubagoo, Ryan Osten, to discuss what this development means for Asbury and the industry as a whole. Watch the full segment here.
Top Headlines:
Cheryl Miller is making her return to the automotive industry. The former AutoNation CEO is rejoining JM Family Enterprises as executive vice president and CFO. Miller was originally hired by JM Family in 2004 as assistant treasurer. In 2009, she joined AutoNation where she was eventually named CEO, becoming the first female to lead a publicly traded automotive retailer. Miller stepped down from AutoNation in July following a three-month medical leave from the company. Miller is set to assume her new position with JM Family on January 4.
In the latest hearing in the case against former Reynolds and Reynolds CEO Bob Brockman, a U.S. District Judge did not rule on the decision to transfer the case to Texas. During the hearing, attorneys for Brockman said that government prosecutors have not alleged that Brockman personally committed any criminal act in the Northern District of California where the indictment was originally filed. The attorneys asked the judge to consider moving the case on the grounds of Brockman's age and failing health.
Vehicle prices have reached an all-time high. Since the beginning of the inventory shortage, vehicle list prices have been steadily climbing. According to Cox Automotive, the average new-vehicle list price hit an all-time high of $39,953 this month and could rise above $40,000 by the end of the year. List prices of new vehicles are up 6.7% from the beginning of the year and could continue to go up as more consumers turn their attention to SUVs and pickup trucks. Cox Automotive also found that the average used-vehicle list price is up to $21,724, an increase of 8.8% from the beginning of the year.
A leading lobbying group for the automotive industry is calling on policymakers to commit more support to the adoption of electric vehicles. The Alliance for Automotive Innovation suggested support from the government mostly through incentives and infrastructure. According to a recent report, the Alliance said that now is the time for, "substantial, long-term investments in electrification, as well as advanced safety technologies." President-Elect Joe Biden has promised $400 billion in public investments in clean energy, including battery technologies and electric vehicles.
The automotive industry saw big jumps on Wall Street when trading closed on Tuesday. Auto retailers, manufacturers, and other automotive companies all closed with big gains. Among auto retailers, Lithia saw the biggest gain as it closed with a gain of 4.32%. Among automakers, Volkswagen had the best close, as it was up 6.74%. Other notable gains included CarGurus which was up 6.09% and CarMax, which was up 3.88%.
News & Opinion: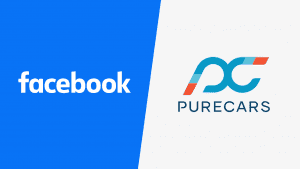 Facebook and PureCar study reveals value of digital retailing for dealers
These days digital retailing is all the rage. There seems to be an endless cycle of articles detailing how to do it and how to use it to increase vehicle sales. While it's important to discuss marketing tactics, it's also worth seeing how effective they actually are. A joint study ran by Facebook and PureCar, a digital marketing and advertising company for dealers, focused on the impact digital retailing can bring for auto dealers by looking at real-world cases. The companies observed a lift test at the beginning of this year to reveal the gradual impact Facebook automotive ads can have on dealer businesses.  Read More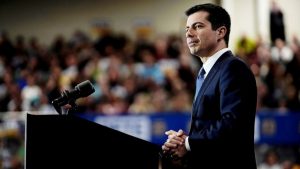 Once a rival, Buttigieg is Biden's selection for Transportation Secretary
President-elect Joe Biden has selected Pete Buttigieg as his nominee for transportation secretary when he takes office in January. The move may come as a surprise to some as Biden and Buttigieg faced off as Democratic nominees in the primaries. Biden appears to have put the race in the rearview, giving high praise to the former South Bend, Indiana mayor as he nominated him for a top post in his government. Read More
---
Did you enjoy today's automotive newscast? Please share your thoughts, comments, or questions regarding this topic with host Jim Fitzpatrick at jfitzpatrick@cbtnews.com.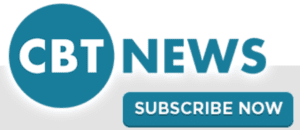 Be sure to follow us on Facebook and Twitter to stay up to date or catch-up on all of our podcasts on demand.
While you're here, don't forget to subscribe to our email newsletter for all the latest auto industry news from CBT News.