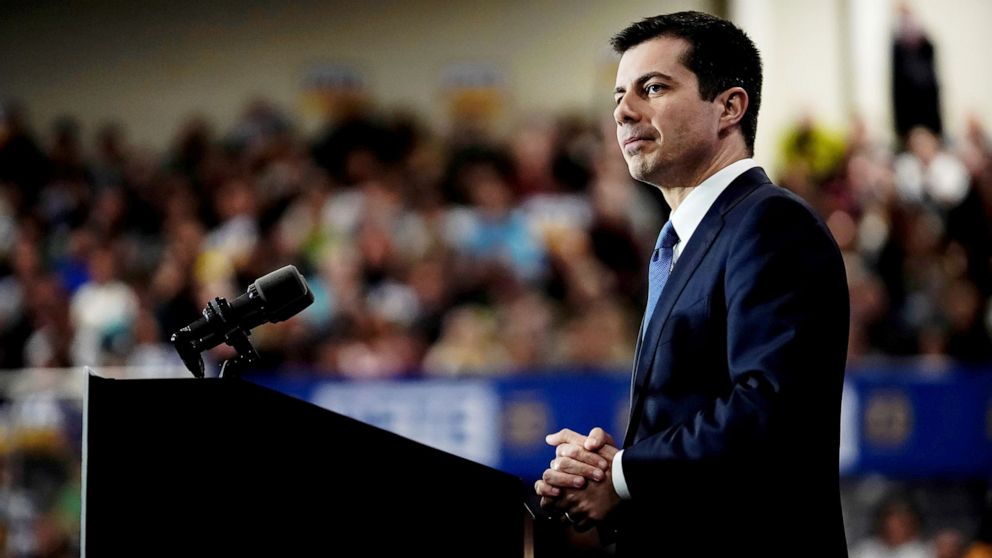 President-elect Joe Biden has selected Pete Buttigieg as his nominee for transportation secretary when he takes office in January. The move may come as a surprise to some as Biden and Buttigieg faced off as Democratic nominees in the primaries. Biden appears to have put the race in the rearview, giving high praise to the former South Bend, Indiana mayor as he nominated him for a top post in his government. 
Biden tweeted Tuesday night, "Mayor Pete Buttigieg is a patriot and a problem-solver. He speaks to the best of who we are as a nation. I am nominating him for Secretary of Transportation because he's equipped to take on the challenges at the intersection of jobs, infrastructure, equity, and climate."
To date, Buttigieg is one of the select few white men Biden has hand-picked for his cabinet. Clearly operating with diversity in mind, the decision to select Buttigieg also makes inroads with the LGBTQ+ community – Buttigieg will be the first member of the community to be confirmed by Senate if his nomination makes it through the chamber.  
Putting the Past Behind Them 
Although their battle for the Democratic presidential nomination was relatively amicable, both Biden and Buttigieg dropped the gloves at times in the race. In February, Biden launched an attack campaign that belittled the effects Buttigieg has had while in office as mayor, compared with Biden's vice-presidential duties. 
The ad said, "When President Obama called on him, Joe Biden helped lead the passage of the Affordable Care Act. And when parkgoers called on Pete Buttigieg, he installed decorative lights under bridges, giving citizens of South Bend colorfully illuminated rivers."
It continued, "Under threat of a nuclear Iran, Joe Biden helped to negotiate the Iran deal, and under the threat of disappearing pets, Buttigieg negotiated lighter licensing regulations on pet chip scanners."
Biden said to an audience in Manchester, New Hampshire, "He's [Buttigieg] a good guy. He's a great mayor. But guess what? He was a mayor."
Also in February, Buttigieg said in an interview with Jake Tapper on CNN's State of the Union, "We know we might look small from the perspective of Washington, but to us what's going on in Washington looks so small or small-minded. And communities, whether they're my size, or rural communities, or even neighborhoods in our biggest cities that feel completely left behind, are frustrated with being made into a punchline by Washington politicians." 
Throughout the race, both parties were professional and, despite their differences, Buttigieg endorsed Biden in March the day after he dropped out of the race. 
Buttigieg's Qualifications for Secretary of Transportation
The president-elect has spoken about major revitalizations in infrastructure when he takes office, and much of that responsibility will fall under the purview of the transportation secretary. As Mayor in South Bend, Buttigieg dealt with issues such as getting rid of one-way streets, expanding downtown bike routes, installing roundabouts – all under the Smart Streets program. Obviously an extremely capable strategist and critical thinker, Buttigieg will still have a steep learning curve to affect change at the national level. 
It's assumed that Buttigieg's ideology is one of the main reasons for his nomination. Two of the foundations of his campaign was to create affordable ways to get to work and to clean up the environment. Buttigieg pushed to reform how gas taxes are applied. 
If confirmed by Senate, Buttigieg will also have a seat at the table for auto industry decisions. 
---
Did you enjoy this article from Jason Unrau? Read other articles from him here.
Be sure to follow us on Facebook and Twitter to stay up to date or catch-up on all of our podcasts on demand.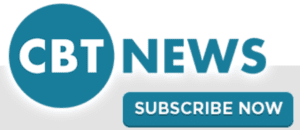 While you're here, don't forget to subscribe to our email newsletter for all the latest auto industry news from CBT News.