Today's Featured Interview: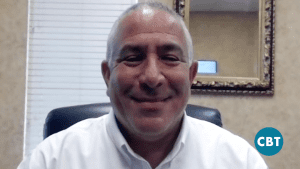 Car sales strategies then and now: How to modernize your techniques for 2021
Today on CBT News, David Lewis is back on the show discussing a number of different topics across the automotive industry. Lewis is the CEO of David Lewis and Associates, as well as the host of Straight Talk on CBT News. Lewis specializes in dealership sales and management training. Lewis begins the conversation by looking ahead to 2021. Lewis says the big takeaway from the COVID-19 era is the importance of digital retailing. While he does believe most car shoppers want to come into the dealership, he does think digital retailing has changed preliminary shopping among car buyers. Watch the full segment here.
Top Headlines:
General Motors has scrapped plans to build Nikola's EV pickup truck. The announcement was made on Monday as the two sides reworked its initial plans to a much smaller deal. GM will keep its fuel-cell partnership with Nikola intact but it will eliminate an equity stake in the EV startup. The initial deal was announced back in September when GM said it would provide batteries, fuel cell systems, and a factory to build the electric pickup in exchange for an 11% stake and $700 million. The deal has been under scrutiny since the announcement due to a short seller labeling Nikola as a fraud. After the revised deal was announced, Nikola shares plummeted 22% in early trading on Monday.
Germany is extending its EV incentives to 2025. As German automakers continue to shift towards electric vehicle investments, the German government will continue to help the cause by extending EV incentives beyond 2021. Across the country, many cities have begun to restrict the use of combustion engines, particularly diesel engines. According to Reuters, EV incentives have already helped EVs gain traction in the German market, and now increased incentives are expected to take EV sales to the next level. German automakers such as Mercedes and BMW will benefit from these new incentives as the German rivals continue to ramp up EV production. As many U.S. states begin to call for the ban on selling gas-powered vehicles, EV incentives might drive more consumers to consider buying an EV in the U.S.
Hyundai and Kia have agreed to pay a $210 million U.S. safety civil penalty after U.S. auto safety regulators said the automakers failed to recall 1.6 million vehicles for engine issues in a timely fashion. The NHTSA said the two Korean automakers agreed to consent orders after they had inaccurately reported some information to the agency regarding the recalls. Hyundai agreed to a total civil penalty of $140 million, while Kia's penalty totaled $70 million.
Lexus has once again topped the charts as the most-liked brand among dealers. The luxury auto brand remained on top of the NADA dealer attitude surveys for both the winter and summer of 2020. Lexus has topped the survey every time since the summer of 2018. Toyota remained in its second-place spot while Subaru, Honda, and Porsche all made up some of the top brands according to dealers across the U.S.
News Stories & Opinion:
Tips to enhance the trade-in appraisal process
In the United States, 43% of new car sales include a customer's trade-in. 22% of pre-owned sales have a trade involved. Altogether, nearly 16 million trade-ins are taken in by dealerships in the US annually if you extrapolate on NADA Data. However, nearly all car buyers at the dealership already own a vehicle, and very few are adding a car to their fleet without subtracting one. The internet is rife with sites and blogs decrying the trade-in process, and in truth, it's one of the biggest hurdles to overcome when a salesperson is trying to close the deal. Read More
Top 3 social media platforms your dealership should actually use
Just because there are many social media platforms out there, that doesn't mean you should use them all. So where does that leave your dealership? You may have personal accounts on Twitter, Facebook, LinkedIn, Instagram, YouTube, WhatsApp, and more, but those aren't always the best ways for your dealership to reach your customers. Here's why you should continue to post on social media and which platforms to use for your dealership. Read More
---
Did you enjoy today's automotive newscast? Please share your thoughts, comments, or questions regarding this topic with host Jim Fitzpatrick at jfitzpatrick@cbtnews.com.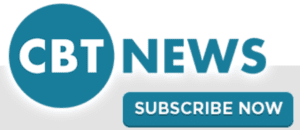 Be sure to follow us on Facebook and Twitter to stay up to date or catch-up on all of our podcasts on demand.
While you're here, don't forget to subscribe to our email newsletter for all the latest auto industry news from CBT News.