There are many adjustments necessary to maintain operations in the midst of the COVID-19 outbreak. For most auto dealers, online, pickup and delivery options became more utilized than ever before. While dealers creatively adjusted to continue selling cars, the lack of new car inventory has been an unavoidable road-block. Many auto plants have had to halt or minimize production due to closures or lack of staff. The obvious beneficiary in the midst of the new-vehicle shortage is the used-car market. Due to supply and demand, used-car prices are on the rise. While this comes at the displeasure of car buyers, it does point to a huge positive for auto stocks and their holders.
Back in April, used-car prices hit a low that hadn't been seen in several years. Barron's reported the year over year numbers for pre-owned vehicles dropped about 9%, while new car sales fell almost 50% year over year. However, used-cars started to make a faster recovery beginning in May and reached new highs in June and early July.
Richard Walker, Auto Trader's Director of Data and Insight gave his thoughts on the situation saying, " It's not just that the prices are up right now; ever since retailers have been able to restart their sales, used car prices have seen substantial growth for more than 10 weeks and it's clear this growth is accelerating.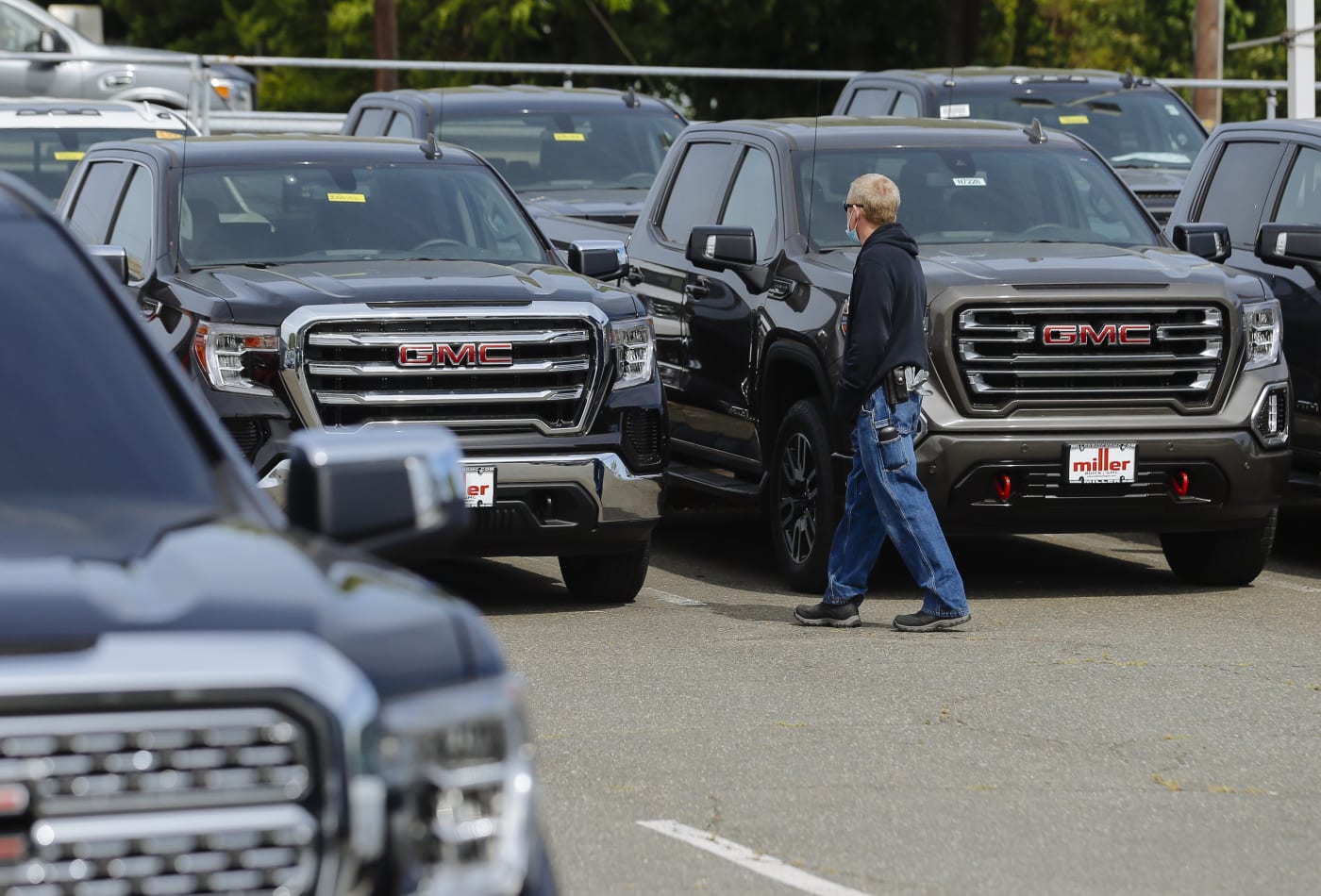 "It's imperative to consider all market factors when evaluating price. Price is driven by supply and consumer-driven demand, and although supply has been constrained with auction houses being slower to reopen since lockdown, they are returning to over 90 per cent of pre-Covid-19 levels.
"We encouraged retailers to retain their prices during the lockdown which paid off and the industry is seeing the benefits of that now. This message still stands, prices remain robust overall, they are growing in the majority of segments and there are no indications to suggest retailers need to start reducing them."
As pre-owned vehicle prices have increased from April's lows, auto stocks have steadily been on the incline as well during the last two months. Seeking Alpha reported that shares of AutoNation (AN) have more than doubled from the March pitfall, and they are trading higher than one-year ago. Automakers' stocks such as General Motors (GM) are seeing an increase as well. GM's stocks are up about 26% on average.
The shortage of new vehicles is very real and hurting dealers and automakers alike. The positive for the industry is that the used-car market is much larger than the new-car market. Dealers are utilizing the pre-owned inventory like never before and it's paying off for the automotive world. These short-term victories are a breath of fresh air, and they could be the cog that pushes the industry forward during these trying times.
---

Did you enjoy this article from Josh Isley? Read other articles from him here.

Be sure to follow us on Facebook and Twitter to stay up to date or catch-up on all of our podcasts on demand.
While you're here, don't forget to subscribe to our email newsletter for all the latest auto industry news from CBT News.