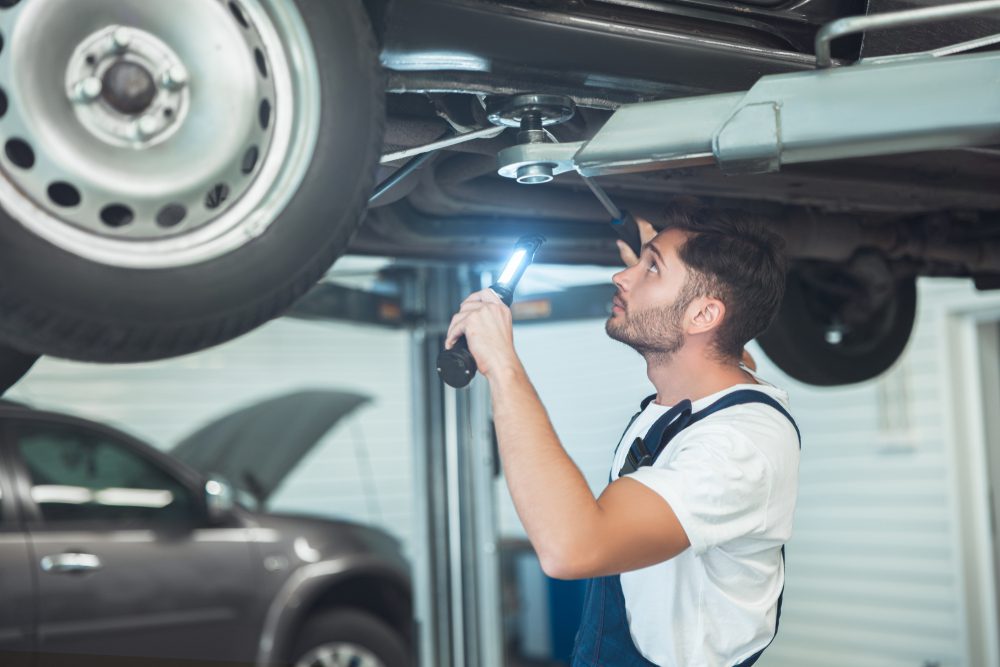 If you've ever stopped to consider how many parts are walking away from the dealership unbilled, whether through theft or due to oversight, you would be amazed at the money you are throwing out the window. It might seem that these problems are too big to be resolved, but that's not true. With a little guidance, you can minimize losses in the service and parts department.
Here are a few simple steps that will reduce losses.
1. Check Often
The greatest tool you can use to prevent loss is your eyes. Schedule random bin checks to see what's going on. If you notice unusual shortages of any part, investigate it right away. You must also check every delivery carefully. Match up what's received with the delivery ticket.
Additionally, look over purchase orders to ensure they are completely filled out. They should correspond with a parts ticket or repair order. If there is a refund, make sure you have the customer's name and telephone number in case you need to verify anything.
2. Lock it Up
When the parts department is closed, you want to lock all entrances. Your parts department needs to have separate access from the dealership, so it can be properly secured. 
You may also want to lock up the valuable items in a secure area at all times. You can allow a few trusted employees access to this area to get parts. 
3. Enforce the Policies
Your policies are no good if they aren't being enforced. You must train all of the employees on the policies and get them to agree to the rules. 
You must also have a punishment in place for employees that don't follow your policies. If you allow people to get away with minor infractions, you can expect even larger losses in the future. 
4. Limit Access
There is never a reason for customers to be where the parts are. This area is for employees only. You must have proper signage keeping customers from these parts of the dealership. 
Additionally, no employee should be allowed to access parts until they have undergone a background check and the management feels secure with their clearance. For some time, new employees could be supervised when getting parts. 
It's also important that you design the parts department in a way that mitigates theft. The bins should be in clear view from the access doors. You can also install mirrors to see better into the hidden spaces. 
5. Record Everything
While it takes more time to document everything that's done, this step is critical if you want to avoid losses. Every part that leaves your inventory must be documented. With accurate records, you have a better view of where everything is going. 
Your counter tickets should be numbered for a daily account. If there are parts on loan to the service department, they should also be documented. If a part is provided to a customer for free, you must still record it on an invoice "at no charge."
If you notice an employee isn't recording everything that's happening, you will need to review the policies with them and watch carefully to ensure compliance. 
These steps aren't difficult to follow, but they do take some time. However, the profit you regain is worth the time it will take. Once you get into the flow of how everything should work, it will become second nature. 
---
Did you enjoy this article from Brian Jones? Read other articles on CBT News here. Please share your thoughts, comments, or questions regarding this topic by submitting a letter to the editor here, or connect with us at newsroom@cbtnews.com.
Be sure to follow us on Facebook and Twitter to stay up to date or catch up on all of our podcasts on demand.
While you're here, don't forget to subscribe to our email newsletter for all the latest auto industry news from CBT News.